The Ferrari Purosangue Is Now The World's Most Expensive SUV
Ferrari's first four-door, four-seat model has already sold out for two years, despite a $400,000 price tag.
The Ferrari Purosangue has already set a record before the first examples have made it to test tracks or customer garages. What the Maranello-based marque calls its first "four-door, four-seater" is now the world's most expensive SUV.
Ferrari confirmed to Car and Driver that the 2024 Purosangue SUV will cost a superlatively lofty $398,359, making it pricier than even the Rolls-Royce Cullinan SUV, which starts at $355,000. C&D also points out that the Purosangue costs close to twice as much as its rival Italian super-SUV, the $230,000 Lamborghini Urus.
And if the Purosangue really is a pureblood Ferrari as the name suggests, it could be worth the cash to supercar enthusiasts. While a typical crossover/SUV's engine and gearbox straddle the front axle and create an undesirable weight distribution, Ferrari boasts that the Purosangue's transaxle layout—comprised of a mid-front-mounted engine and rear-mounted gearbox—creates an optimal 49:51 percent weight distribution.
The same 6.5-liter V12 that resides in the 812 Superfast's transaxle layout pushes 715-horsepower—the highest hp of any engine in its segment—and 528 pound-feet of torque to all four wheels via an eight-speed dual-clutch transmission. Hitting 60 mph takes 3.2 seconds on the way to a max speed of 193 mph.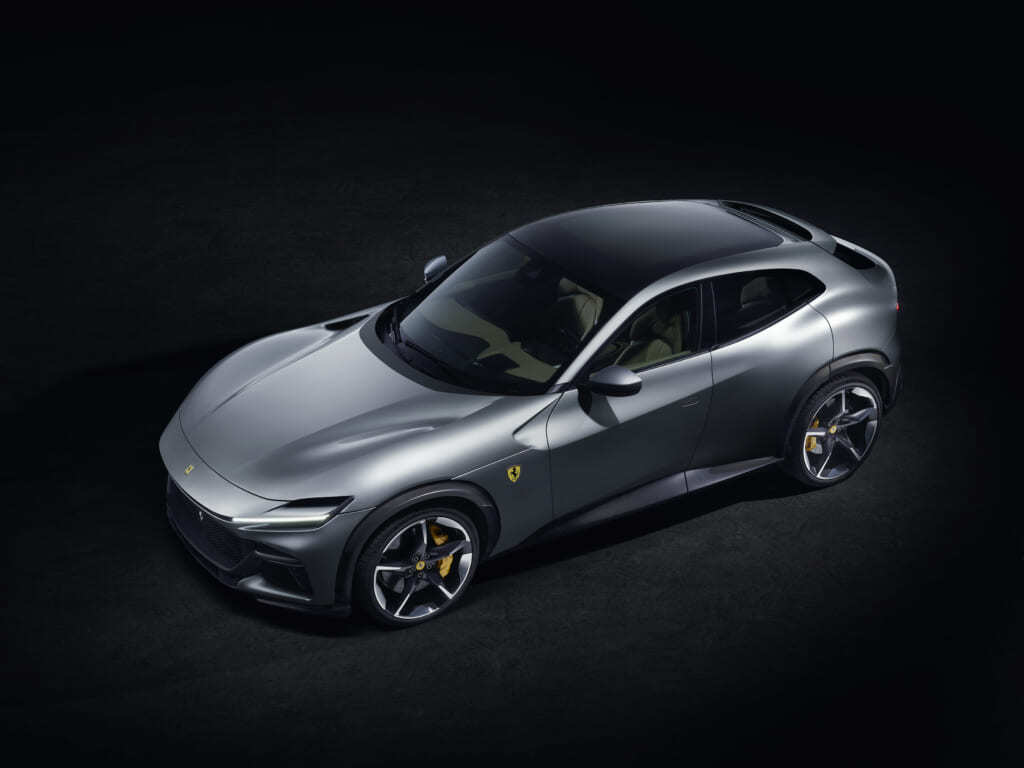 The Pursosangue also promises to handle exceptionally well thanks to Ferrari's active suspension, which employs dampers, electric motors and a computer to adjust body roll throughout a corner. While there's no off-road setting, there are Ice, Wet, Comfort, Sport and ESC Off modes.
Adding two seats to a 'Rarri certainly compromises aerodynamics. But the luxury automaker's engineers worked hard to create a continuous centerline that maximizes efficient airflow while reducing the drag coefficient. And that's just the tip of what's got to be the most refined and performance-minded aero package ever designed for an SUV.
Despite the price, the Purosangue is already sold out for the foreseeable future. Ferrari elected to cap orders to 20 percent of its overall output shortly after the model was unveiled in September.
"It's no secret that we stopped taking orders. We had such an interest without delivering one single car," Enrico Galliera, Chief Marketing and Commercial Officer Ferrari NV, told Australia's Drive.
"We made a decision that we thought was consistent with the positioning of Ferrari and the model."