The Last Buick Grand National Ever Made Is Up for Grabs
This legendary muscle car is a piece of American automotive history.
Barrett-Jackson's upcoming Scottsdale classic car auction will present a historic opportunity to purchase a true piece of American automotive history in the final Buick Grand National to roll off the assembly line.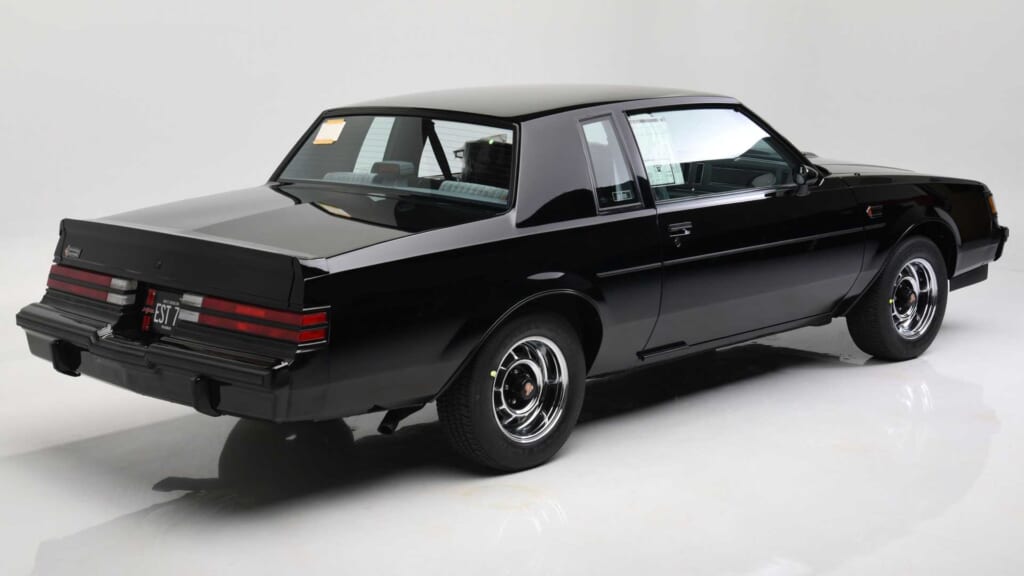 Not only does the all-black muscle car represent the swan song for the platform that underpinned icons like Monte Carlo, Cutlass Supreme and Regal, but it was the last vehicle to leave GM's Pontiac Assembly Plant in 1987 after six decades of manufacturing.
Speaking to The Drive, owner and Louisiana dealership owner Bob Colvin explained how he was originally promised the penultimate Grand National by then-GM President Roger Smith.
But when Colvin came to pick it up, the plant manager said, "I'm running this plant and you've gone through the effort to be here. It will be a real celebration."
A GM film crew captured the car moving down the line as plant workers and GM executives signed pieces of the 3.8-liter turbocharged V6, which originally produced 245 horsepower and 355 pound-feet of torque.
According to Autoblog, the car has been on-display at Colvin's home ever since and shows just 33 miles on the odometer. All autographs and even the original window sticker are included in purchase.
The last Buick Grand National is expected to sell for around $500,000 at Barrett-Jackson's Scottsdale 2022 event in January.