The Morgan Super 3 Is A Retro 3-Wheel Roadster With Modern Ford Muscle
A topless three-wheeler with a manual transmission and pre-WWI style—what's not to love?
The simple pleasure of driving that would have seemed so novel when Morgan Motor Company was founded in the early 20th century is exactly what the new Super 3 promises in a new trailer from the niche British automaker.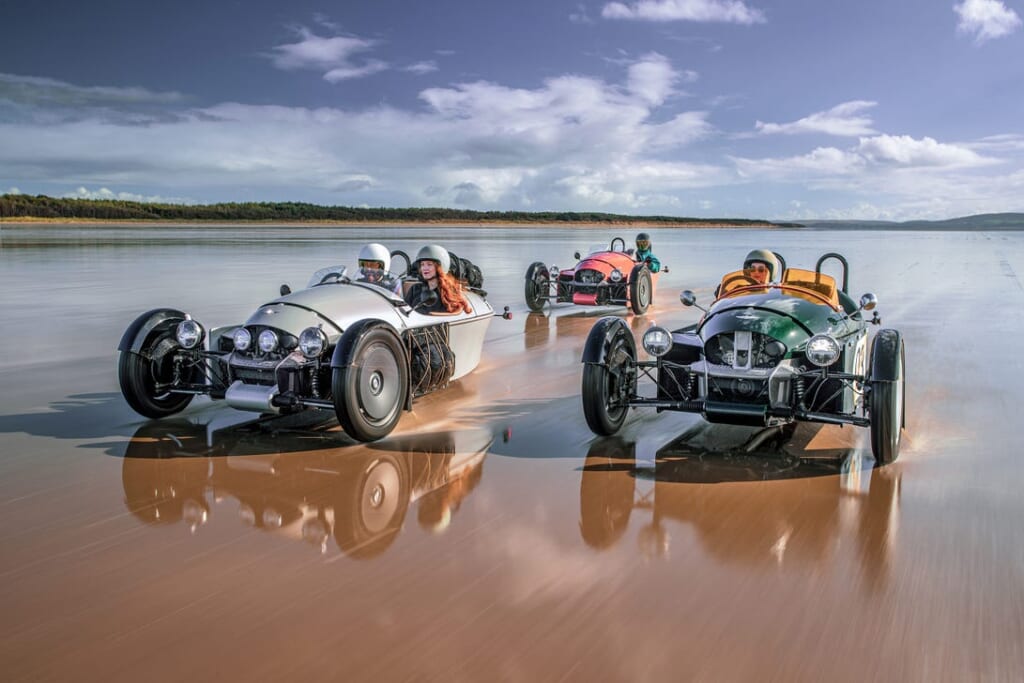 Narration-free short film dubbed Different begins with an owner of this new tri-wheeled roadster take a countryside cruise set to groovy halftime blues rock. The drive gives way to a more adventurous jaunt up dirt roads, complete with an adorable, one-wheeled slide.
The final scenes show a flock of Super 3s running up a beach as a cinematic score helps showcase a liberating mood achieved that can only be achieved by driving for driving's sake—complete with plenty of manual upshifts.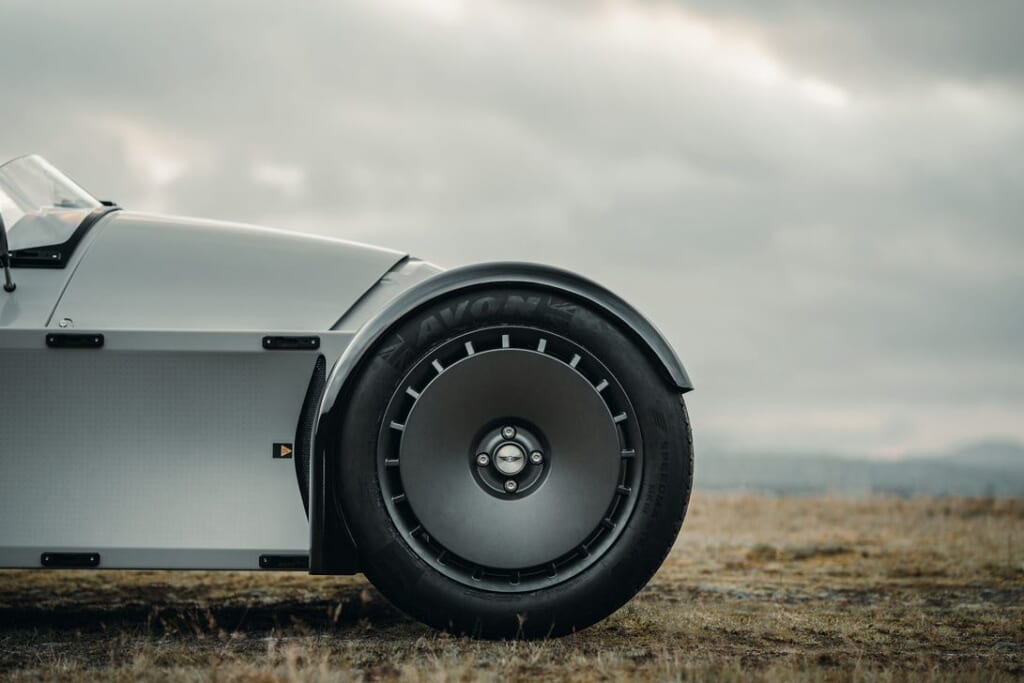 The Super 3 is a more advanced version of the Morgan 3-Wheeler that was revived in 2011 after debuting in 1911. The Mazda-made five-speed hasn't gone anywhere, but the 2.0-liter V-twin from a motorcycle has been replaced by a 1.5-liter three-cylinder Ford engine.
That extra cylinder brings output up from 82 to 118 horsepower and 105 to 110 pound-feet of torque. Hitting 60 mph still takes 7 seconds, but top speed is up from 115 to 130 mph.
CNET's Roadshow has further details on the design updates:
The overall design is interesting, with the new side blades being perhaps the most striking addition to the aesthetic. At the front, your eyes are drawn to the big aluminum casting, which serves as an engine mount, a suspension mount and also an aerodynamic part to help direct air flow to the radiators.

The front wheels are also very eye-catching; an inch taller than before at 20 inches in diameter, their design is partly born of necessity, but it also calls to mind all sorts of iconic rims, such as turbofans and those on the Jaguar XJ220. Avon supplies the rubber around the rims and the new front tires look rather more serious than those on the old 3-Wheeler. They also go by the excellent name of Speedmaster.
Both the interior and exterior are extensively customizable. The side blades are available in contrasting colors, there are different height screen options and customers will have several choices of material for the seats, including saddle leather and a new technical fabric.

You might notice the multiple attachment points all over the car, as well, which allow bespoke racks and luggage to be attached easily. Morgan worked with Malle London to develop some of this equipment and it's also designed some interesting (and curious-looking) bespoke clothing for those wanting to drive in all weathers.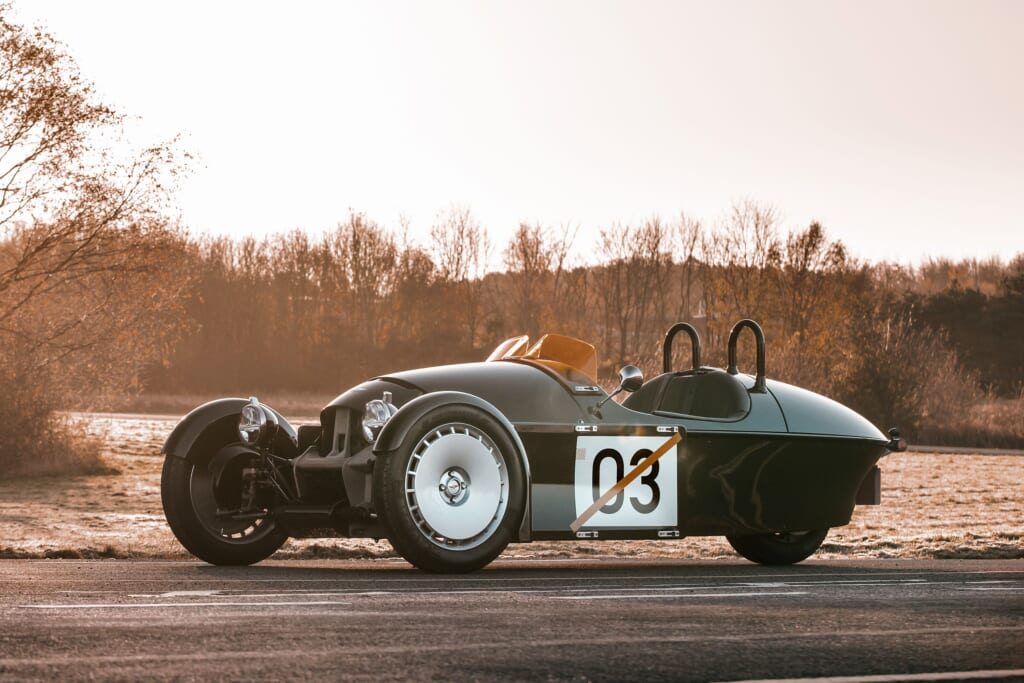 Prices haven't been released, but those taking deliveries by year's end are expected to pay around $53,000. Click here to learn more.