The 'Most Extreme Aston Martin Ever' Can Be Yours
The 1,000-hp track terrorizer is available to purchase through RM Sotheby's.
RM Sotheby's calls the Valkyrie AMR Pro the "most extreme Aston Martin ever built," in its listing for the track-only hypercar, and the automotive auction house does so without a modicum of hyperbole.
The roadgoing Valkyrie is a demon in its own right—the Spider variant, with its removable carbon fiber roof and 1,139-horsepower hybrid V12 powertrain, was dubbed the "most extreme convertible ever" at launch. But the AMR Pro, conceived as a Le Mans competitor, is a different beast, despite the the similarity in overall shape to its street-legal counterpart.
In order to lose just over 330 pounds, Aston implemented a fully gas-powered powertrain instead of a heavier hybrid. An uptuned version of the Cosworth-built 6.5-liter V12 with a screaming 11,000-rpm redline produces 1,000 horsepower on the nose.
The diet continues with carbon fiber body work, carbon suspension, and the windshield and side windows, which are made from Perspex acrylic. The chassis has also been lengthened and widened at the front to accommodate a more aggressively aerodynamic shell with improved underbody and overwing airflow. Thanks to these design changes, the Valkyrie AMR Pro produces twice the downforce of the standard Valkyrie and can achieve lateral acceleration in excess of 3G.
As Aston Martin focused its muster and might on its Formula 1 Team, the Valkyrie AMR Pro's Le Mans plans were put on hold in 2020. But that doesn't mean that the hypercar doesn't have proven track pedigree.
As RM Sotheby's points out, this very car has lapped the Bahrain International Circuit, where the Toyota GR010 Hybrid set a fastest lap of 1:50:125 during its victorious running at the 2022 8 Hours of Bahrain. This Valkyrie AMR Pro ran multiple 1:48 laps on the same circuit during its factory testing.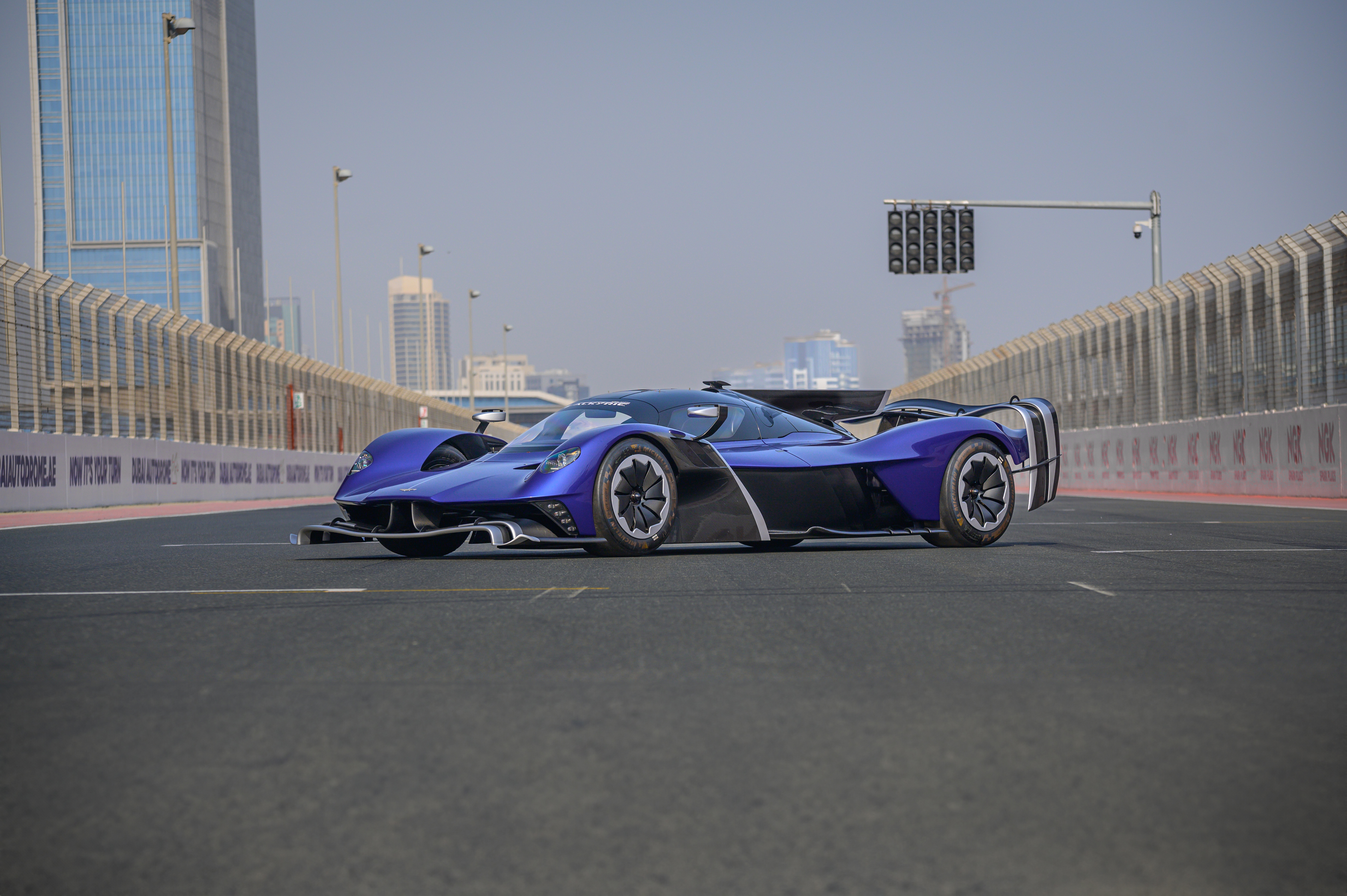 That was the first and only time this car has been driven by its sole owner, who paid $4.3 million for one of 40 examples. If interested, price is available upon request from RM Sotheby's.