Why The Pagani Supercar The Rock Rode To 'Ballers' Premiere Is So Amazing
Let's look inside this one-of-a-kind, 700-horsepower Pagani Huayra.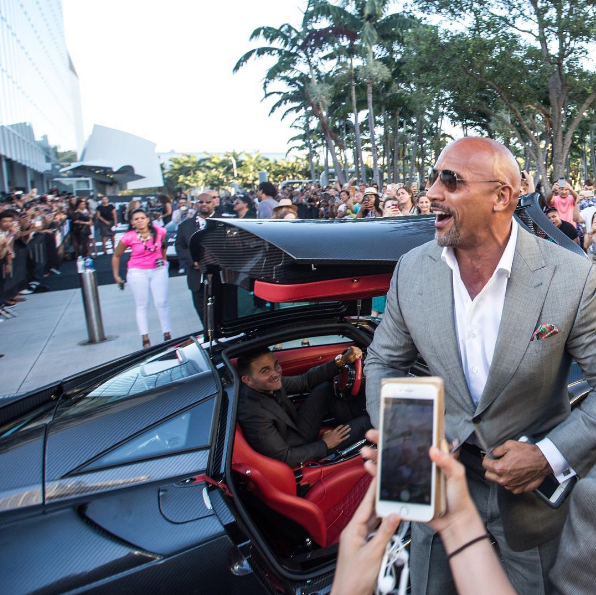 Dwayne "The Rock" Johnson is the highest-paid actor in Hollywood, so for his arrival at the premiere of "Ballers," he needed a suitably high-caliber chariot. 
Brett David, owner of Miami dealer Prestige Imports, stepped in, giving the muscular actor a lift in his personalized bare carbon fiber-bodied Pagani Huayra.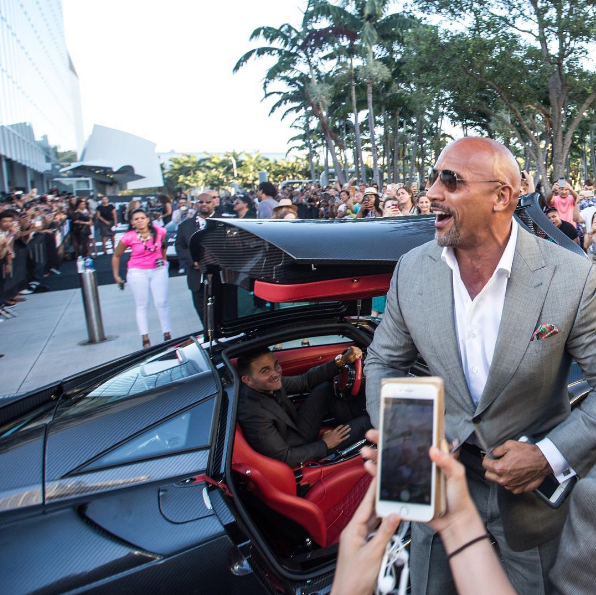 Previously, David had loaned the car to DJ Khaled for his ride to the Haute Living Mogul Talk party earlier this year.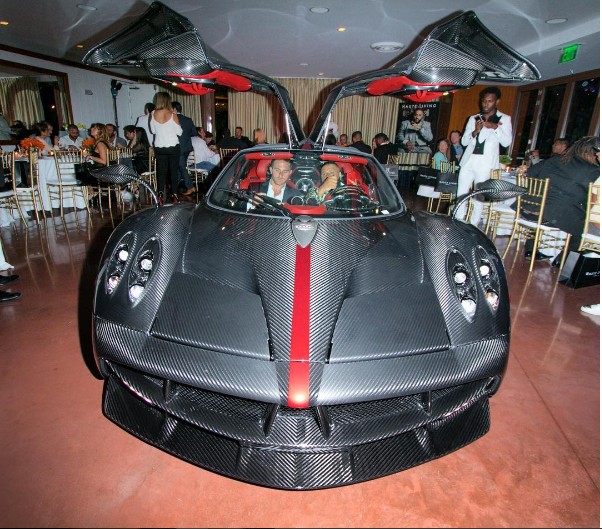 This particular Huayra was built exclusively for David in a two-year project dubbed "Project Vulcan. "The entire process has been amazing. It's things like being able to go behind the curtains and seeing what goes on behind the scenes that makes ordering a Pagani so special," David told Robb Report. "Instead of feeling like a dealer, I felt like a customer for once."
We should all be so lucky as to feel like Pagani customers. The car's central frame is titanium, with chrome-molybdenum steel front and rear subframes, all cloaked in carbon fiber bodywork.
The powerplant is a 700-horsepower twin-turbo Mercedes-AMG V12, with a dry-sump oil system for race track use.
The shifter controls a seven-speed sequential gearbox from racing provider Xtrac that Pagani says is the strongest and lightest transmission for such a powerful car that is suitable for street driving.
The Rock might be best-known for his brawn, but Dwayne Johnson's choice of the Project Vulcan Pagani Huayra as his premiere ride showed he has brains too. 
Or at least a great appreciation for one-of-a-kind cars.