The Vanquish V11 Is A Jet Ski With Classic Yacht Style
Ride four-up on this stylish, 170-HP water scooter.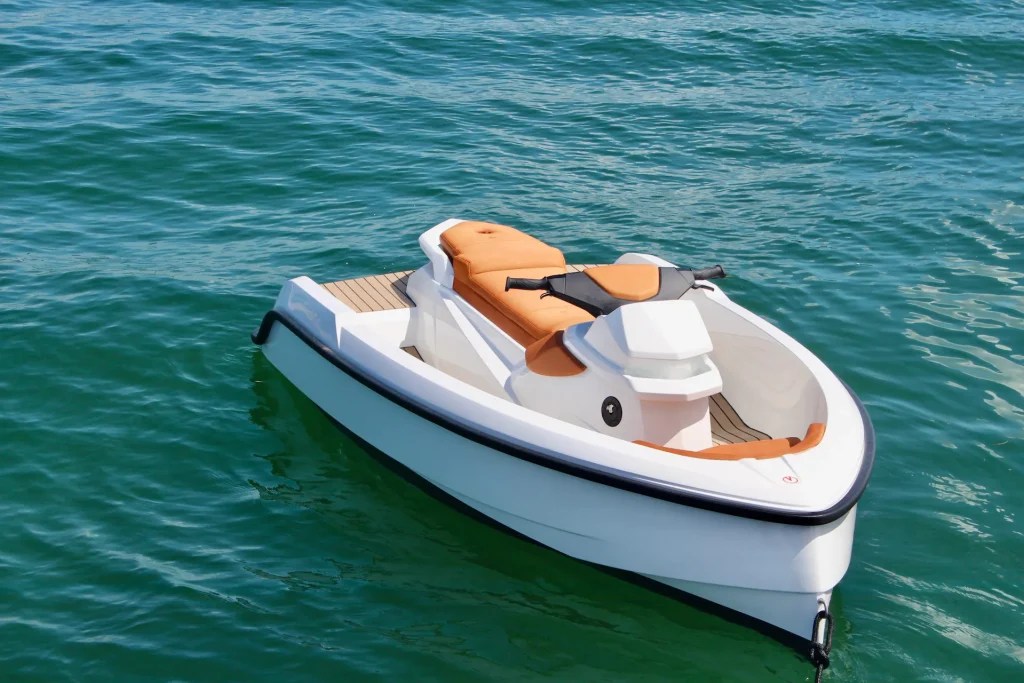 Vanquish Yachts is one of the few companies that sells jet skis designed with the upscale splendor of luxury yachts, and they've just released their most capable model yet.
Measuring 11 feet long and about 5.25 feet wide, the Vanquish VQ11 is the smallest craft offered by the Dutch company, including the VQ16 that made the rounds a few years ago.
It's also the fastest of Vanquish Yachts' two "waterscooter" models, with a top speed of 50 knots courtesy of a 170-horsepower Rotax engine. But the real selling point is its looks, which stand out with the same kind of aesthetically pleasing decking, brown leather upholstery and composite hull shape one expects from a full-size vessel.
There's room for three passengers and one pilot, doubling the capacity of most jet skis, which are limited to two-up. Vanquish Yachts claims its power, stability and maneuverability are suited to anything from quick high-speed jaunts to towing a water skier or wakeboarder.
The VQ11 also doubles as a tender for the brand's VQ58 aluminum-hulled yacht, from which it can be deployed using an automatic launch system and stowed neatly in the garage, all while matching the hull shape, design style and livery colors of its mastership.
According to HiConsumption, pricing for the Vanquish Yachts VQ11 is available upon request online.