These Rare Mercedes-Benz CLK GTRs Could Fetch Millions At The Las Vegas Grand Prix
Grail-worthy collectors' cars.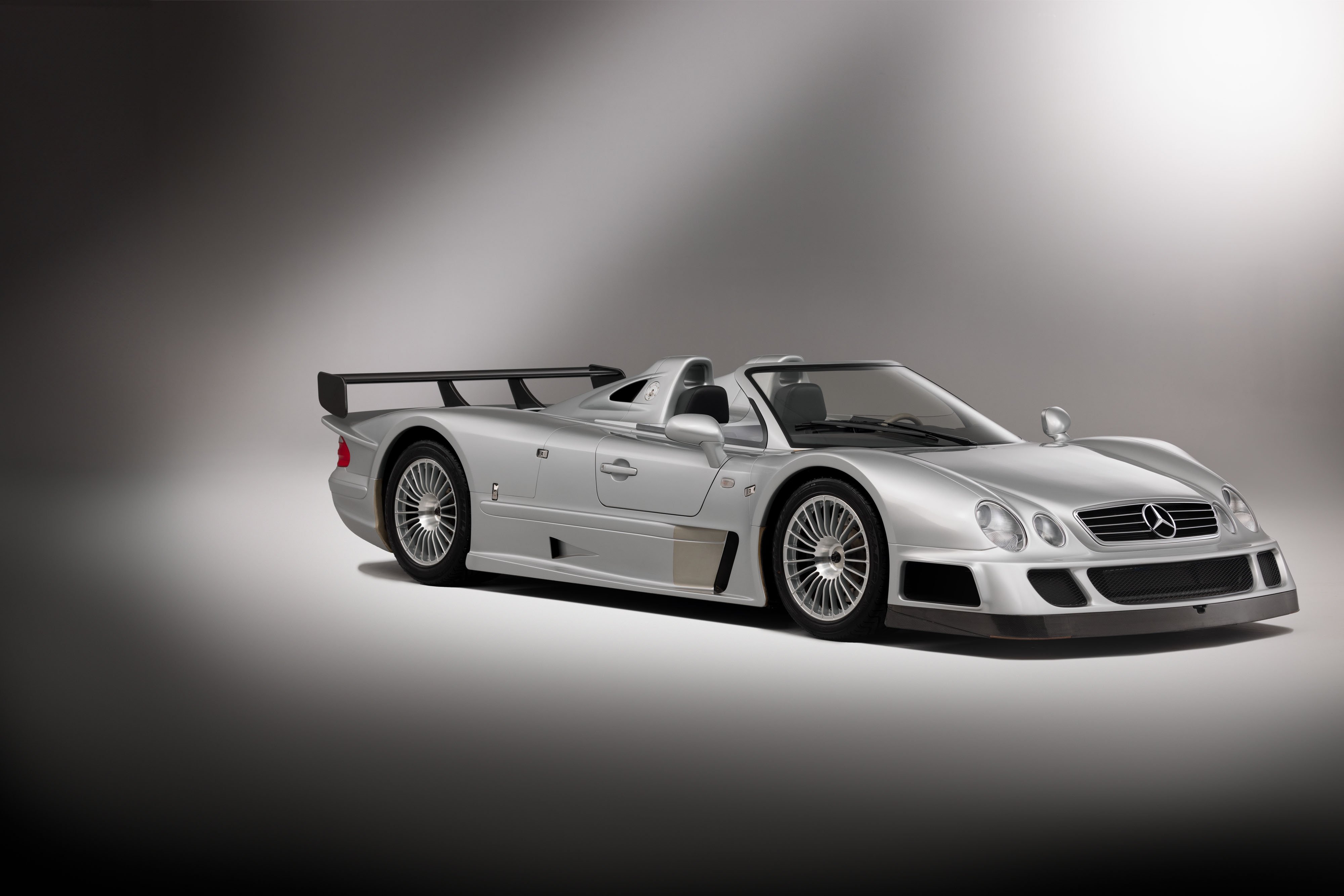 In celebration of Formula One's inaugural Las Vegas Grand Prix, RM Sotheby's will be auctioning 32 collectable exotic cars at Las Vegas Wynn's Awakening Theater on November 17, two days before race day.
Sought-after six- and seven-figure models from McLaren, Ferrari, Porsche, Lamborghini, Lexus and Ford are all on the docket, but the most valuable of the lot are a pair of Mercedes-Benz CLK GTRs that could collectively fetch $22 million.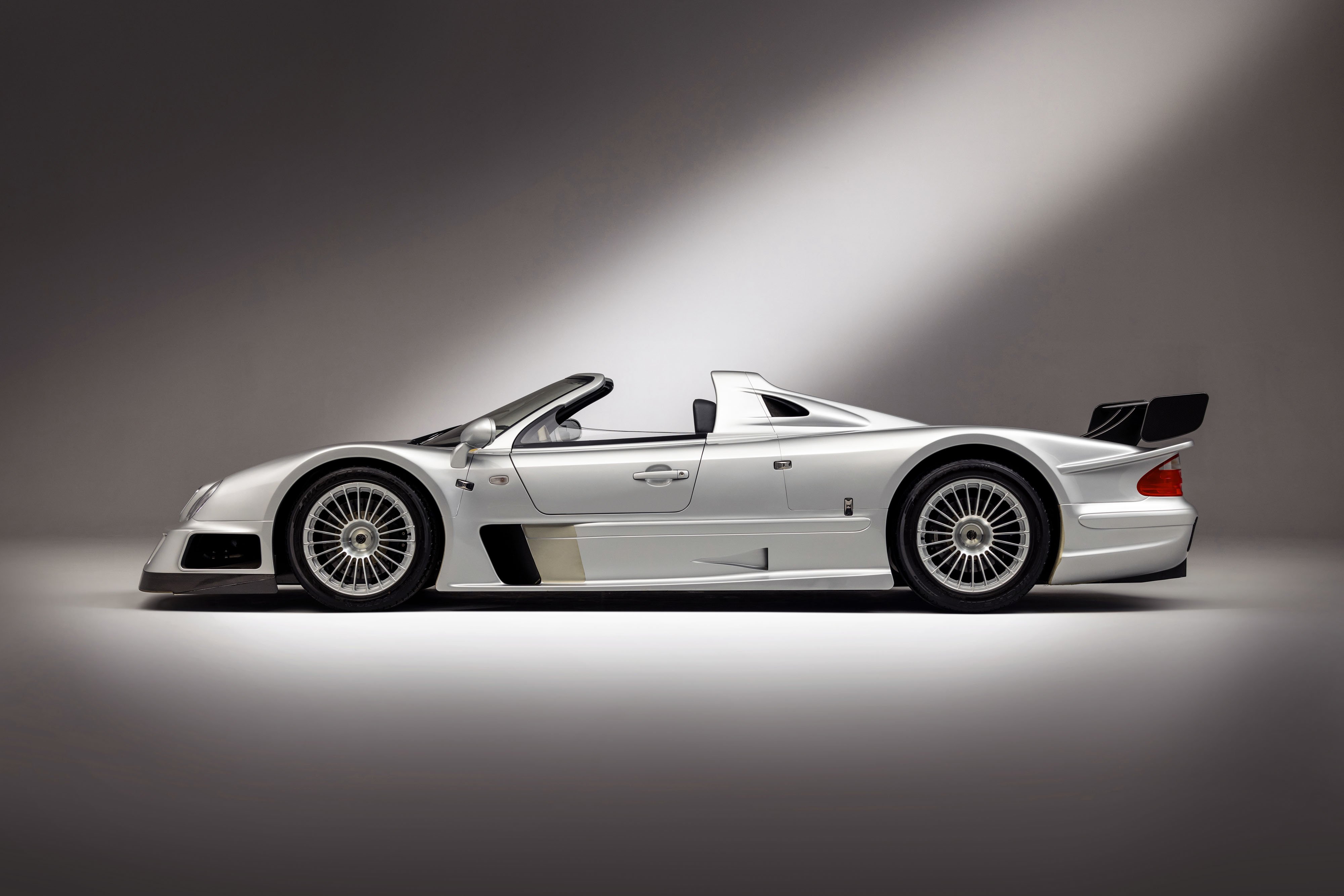 Aside from a 2013 Mercedes-AMG Petronas F1 W04 race car valued at between $10 and $15 million, the cash cow of RM Sotheby's Las Vegas auction is an ultra-low mileage 2002 Mercedes-Benz CLK GTR Roadster that's expected to fetch anywhere from $10.5 to $13 million.
According to the auction house, the exclusive model was born of Mercedes executives' for more titles after its C-Class 190 E Evos dominated the German Deutsche Tourenwagen Meisterschaft (DTM) series from 1994 to 1996. They saw an opportunity to build and run another dominant race car when the FIA created the first GT Championship, which allowed for large-displacement GT1 cars that required a minimum homologation of a mere 25 examples.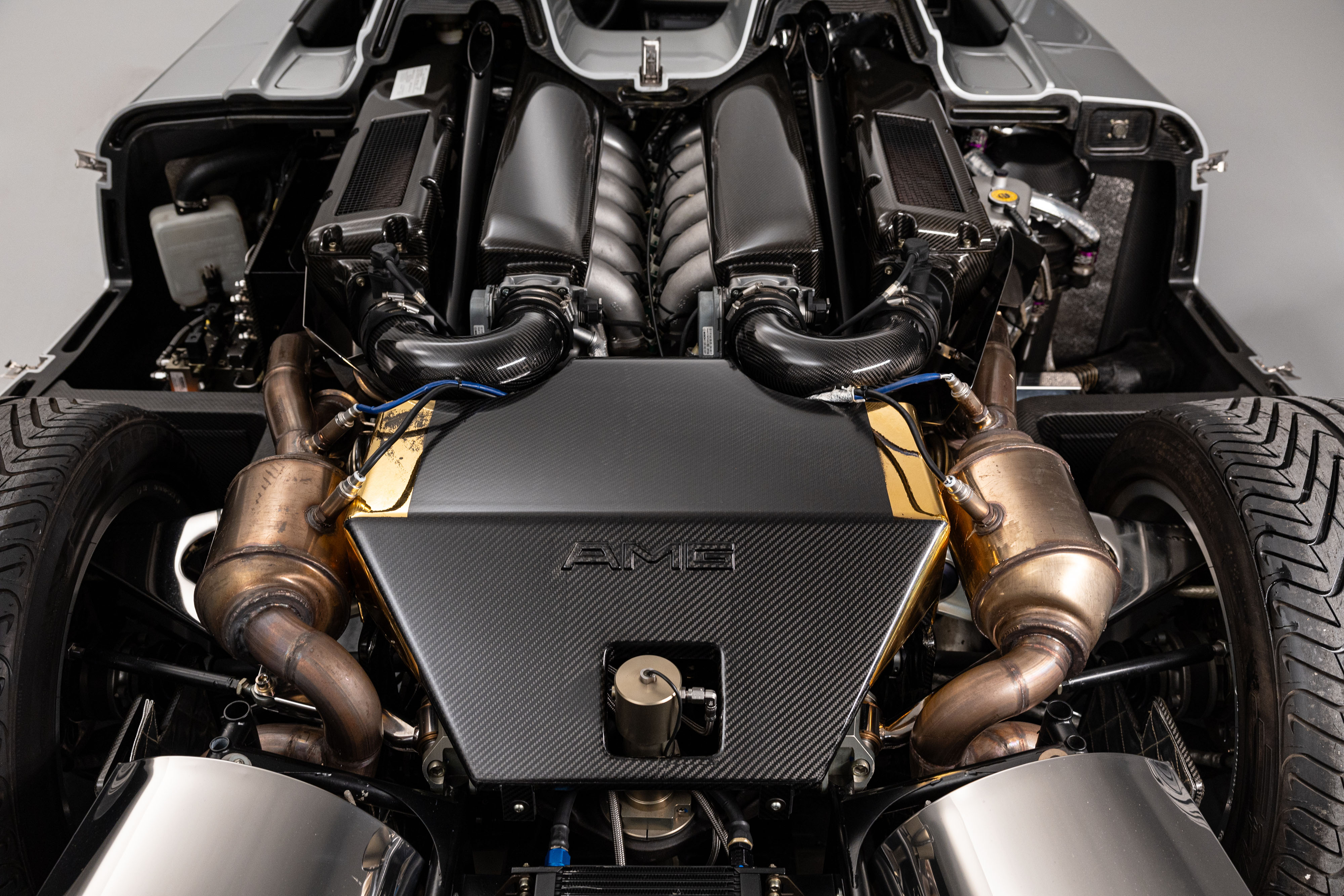 Thus the CLK GTR was born on a lightning-fast schedule to compete in the 1997 racing season. Built with an aluminum honeycomb frame mounted with carbon-fiber body panels, the mid/rear-engine monocoque chassis cradled an evolution of the Mercedes S-Class' 6.0-liter V12, which sent 592 horsepower and 516 pound-feet of torque through a six-speed sequential transmission. The CLK GTR race car could hit 60 mph in just 3.8 seconds on the way to a 205-mph top end.
More crucially, it could win races, so many so that the CLK GTR took back-to-back FIA GT Driver's and Constructors' Championships in 1997 and 1998. Even with this success, Mercedes only built 26 roadgoing Strassenversion models to adhere to FIA's 25-car homologation requirement. The roadgoing versions were mechanically almost identical to their racecar counterparts, save for an increase in engine displacement to 6.9 liters, which upped output to 622 horsepower and 539 pound-feet of torque, as well creature comforts like an AC, an audio system and upholstery options.
Only six of the 26 CLK GTRs were topless Roadster variants built after the Coupes' production run. And the third of six CLK GTR Roadsters produced is the one seen here, chassis 000034, finished in silver paint over a black and gray leather interior and showing just 25 kilometers (16 miles) on the odometer.
The other CLK GTR on offer is a Coupe from the 1999 model year finished in silver over a blue-gray tartan gabardine fabric cockpit—a reference to the 1955 Mille Miglia-winning 300 SLR racecar of Sir Stirling Moss and navigator Denis Jenkinson. With 7,015 kilometers (4,538 miles) on the odometer, it's expected to bring between $8 and $9 million.
Head to RM Sotheby's website for more on these outstanding Mercedes-Benz CLK GTRs and the rest of the company's Las Vegas Auction lots.