This Powerful, All-Electric Ford Mustang Has Over 1,000 Pound-Feet Of Torque
Is this British-built electric 'Stang an awesome homage or automotive abomination?
Swapping a vintage Mustang's powertrain with an all-electric unit may be sin, especially at the hands of a British company.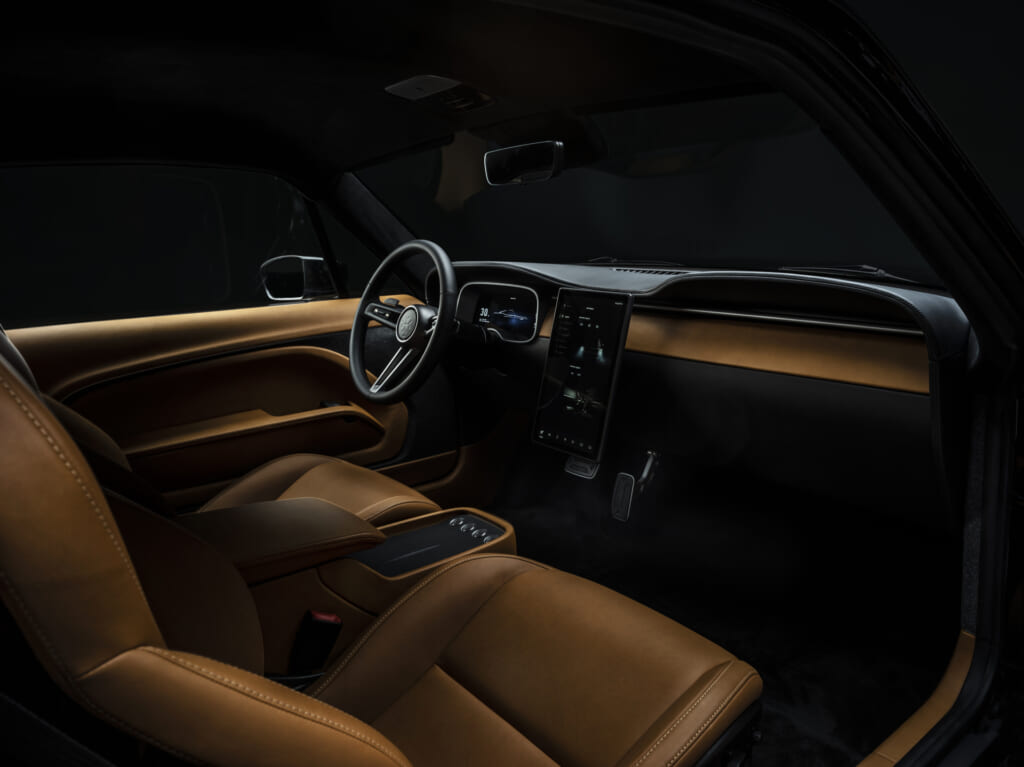 But don't worry—London's Charge Automotive isn't repurposing vintage shells, but manufacturing officially licensed replicas, making them more of homages than restomods.
Powerful ones, too, with 536 hp and 1,061 pound-feet of torque being generated in each axle's electric motor. Hitting 60 mph takes under four seconds, which would make it one of the fastest 'Stangs of all time…if it really was one.
According to Autoblog, the estimated range is 200 miles, and there's a suite of safety gear including a front crash structure, bolstered A-pillars, ABS, forward collision warning, and automatic emergency braking.
The outside may faithfully recreate classic fastback style, but the interior is fully modern, save for the retro-esque three-prong steering wheel (even that has electronic controls). A central touchscreen, plush sport seats, and buttons for Park, Reverse, Neutral and Drive. No shifter or other analogue controls to speak of.
If that sounds like your thing, you'll need to pony up $455,000 to buy one of the 499 cars Charge Automotive is taking reservations for now before production begins this fall.