This BMW R18 Magnifica Is a Brass & Aluminum Beauty Inspired By The Finest Vintage Bikes
Andrea "Radikal Chopper" Radaelli honors BMW Motorrad's biggest boxer engine ever in a truly magnificent way.
With a gargantuan 1802cc flat-twin that reigns as the biggest boxer engine ever implemented in BMW Motorrad's nearly century-long history, the R18 is an absolute beast. But Andrea Radaelli of Radikal Chopper has turned the full-power cruiser into rolling magnificence.
Presented at the prestigious Top Marques Monaco automotive tradeshow, the R18 Magnifica was conceived to stand distinctly from other concepts based on the model, such as this carbon-fiber moto by Zillers Custom Garage.
"The bike has to be my own creation," Radaelli said. "I don't feel like dredging up or modifying a concept already set up and done very well by others." Vintage bikes from the 1920s, 30s and 40s bikes served as inspiration, particularly the early BMW R37, for their "incredible charm that even many modern motorbikes cannot replicate."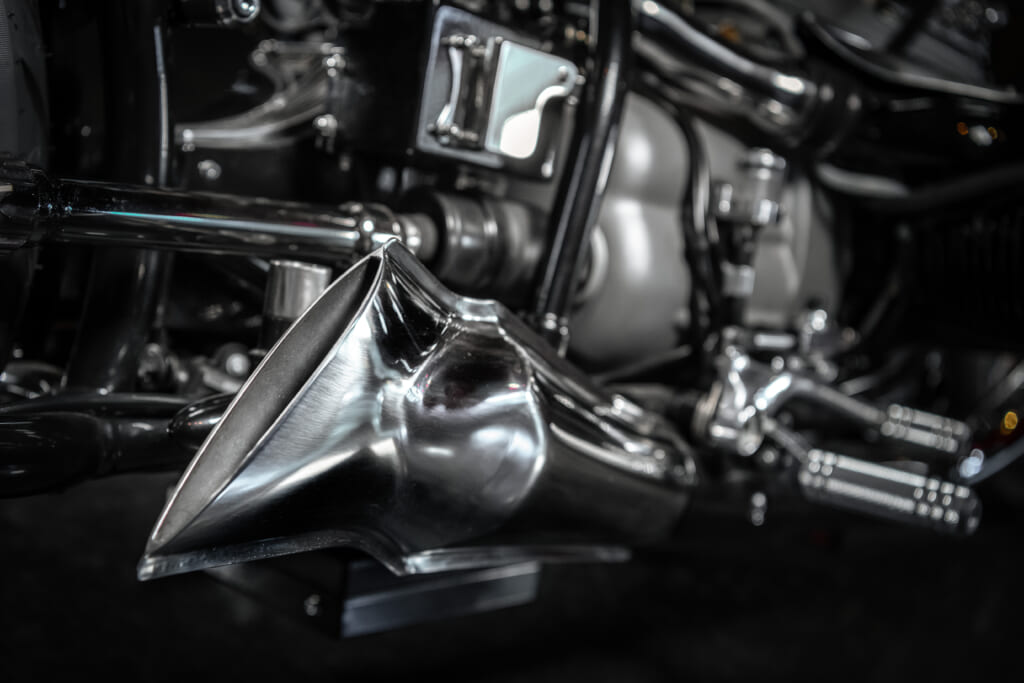 Starting with only sketches and forgoing precision design tools like CAD, nearly every component was handcrafted from brass, aluminum and even wood. The rear end is mahogany with a polished stainless steel center section to create a jewel-like focal point, while the tail and seat float above the rear wheel.
The forks have slope at the same angle as the factory bike's but are blockier and polished to a shine. The tires surround some of the only machined pieces, which were fabricated from billet aluminum.
With all that twisting metal, both modern and classic influences, and modern mechanical components including the boxer, the 575-pound R18 Magnifica is the bike is still around 185 pounds lighter than the stock R18.
To whoever commissioned the R18 Magnifica—don't you dare drop it.