This Classic Jeep Cherokee With 'Golden Eagle' Graphics & Bronze Rims Can Now Be Yours
Fly like an eagle in this awesomely retro 1978 Jeep Cherokee.
If Burt Reynolds wanted to divert cops from a truckload of contraband Coors using a conspicuous 4×4 instead of a Pontiac Firebird Trans Am in Smokey and the Bandit, this 1978 Jeep Cherokee "Golden Eagle" would have fit the bill perfectly.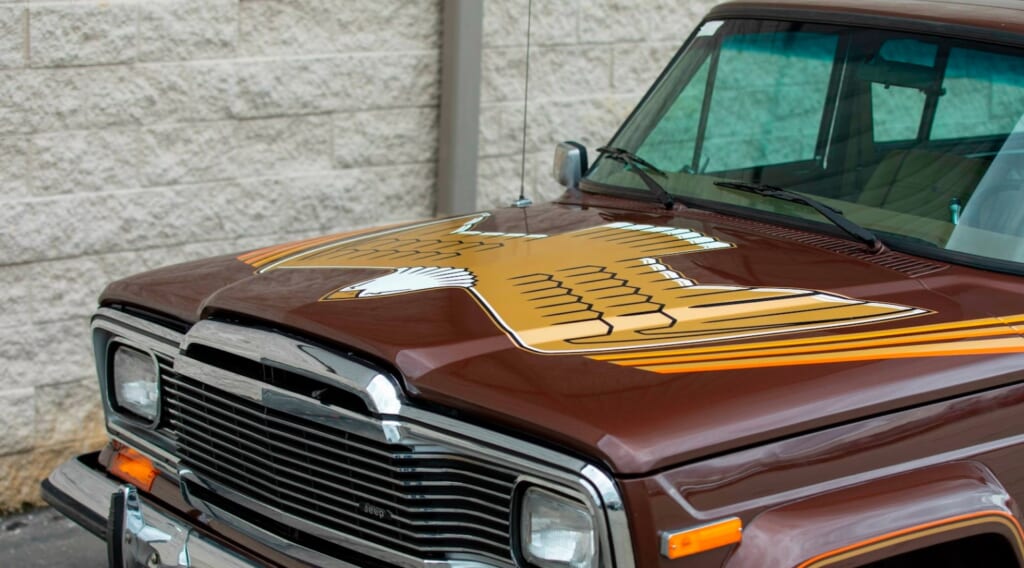 While it make look like a slightly corny custom job, the first generation of the two-door, Wagoneer-based SUV was actually offered with raptor-inspired trim.
That majestic, Smokey and the Bandit-esque eagle hood decal in gold and white came from the factory, as did the brown and gold two-tone paint coat, lower-case "golden eagle" text on the lower body, and bronze six-lug wheels wrapped in Milestar Patagonia tires.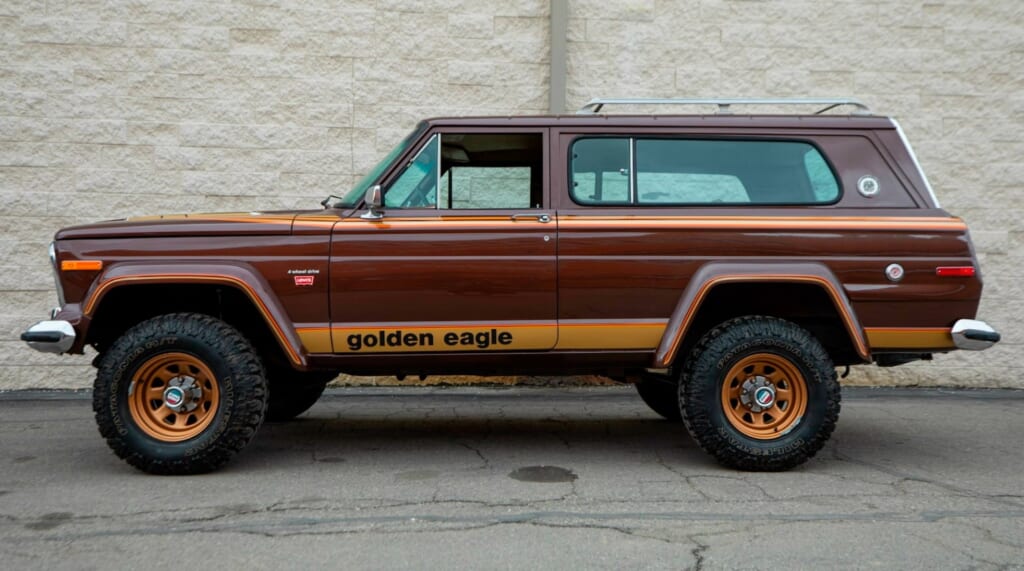 There's also another optioned oddity in the Levi's Edition interior, where tan vinyl and buttons by the jean company cover three-abreast seats across from a three-spoke sport steering wheel, engine-turned instrument cluster, and a glovebox with the chief-motif S medallion, indicating it's a Sport variant.
Power comes form the 360-cubic-inch (5.9-liter) V8 mated to a three-speed transmission with Dana-supplied differentials.
Mileage wasn't listed, but this 1978 Jeep Cherokee Golden Eagle is expected to fetch between $60,000 and $80,000 when it hits the block at Mecum's Indy 2022 auction in May.