This Glorious Lamborghini Countach 25th Anniversary Edition Can Be Yours
Legendary automotive designer Horacio Pagani made over 500 changes to the killer Countach for sale on Bring a Trailer.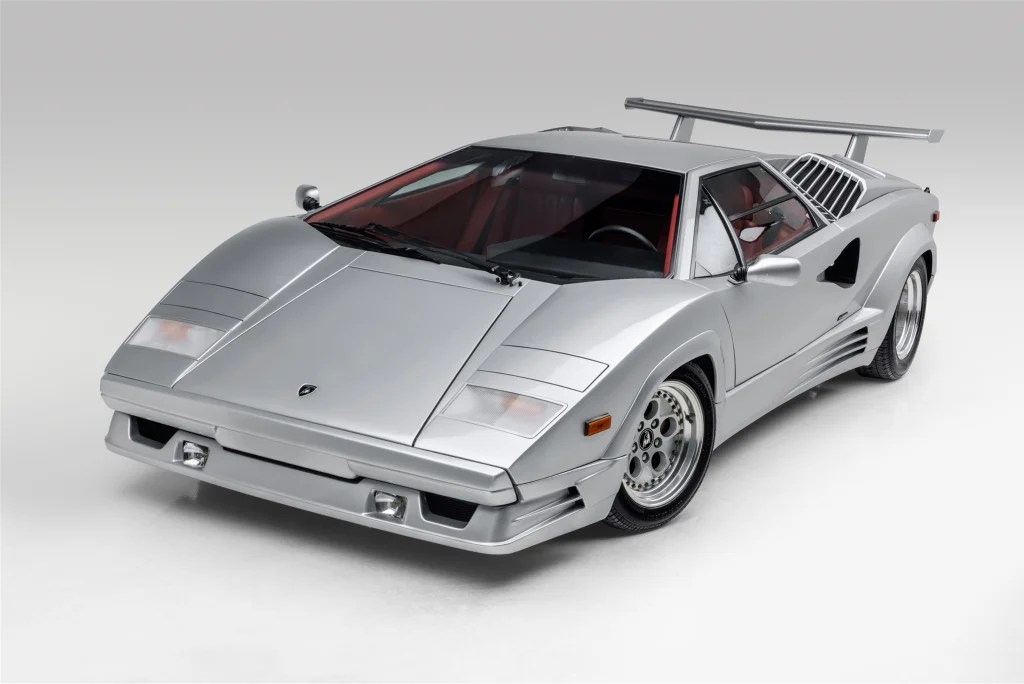 Following Bring a Trailer's record-setting online sale of a $5.26 million Ferrari LaFerrari, another Italian Stallion is making waves of high-octane gasoline on the collector car sales platform.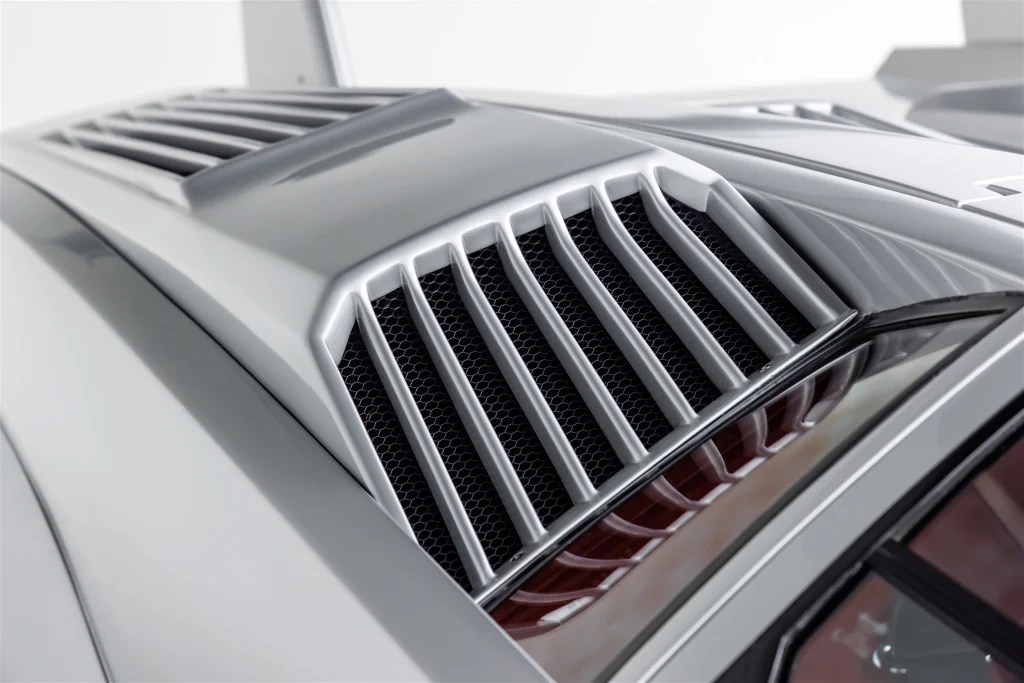 This Lamborghini Countach 25th Anniversary, aka Countach Anniversary, won't set a new record. But it will fetch at least $600,000, a price that may be warranted for a couple of reasons.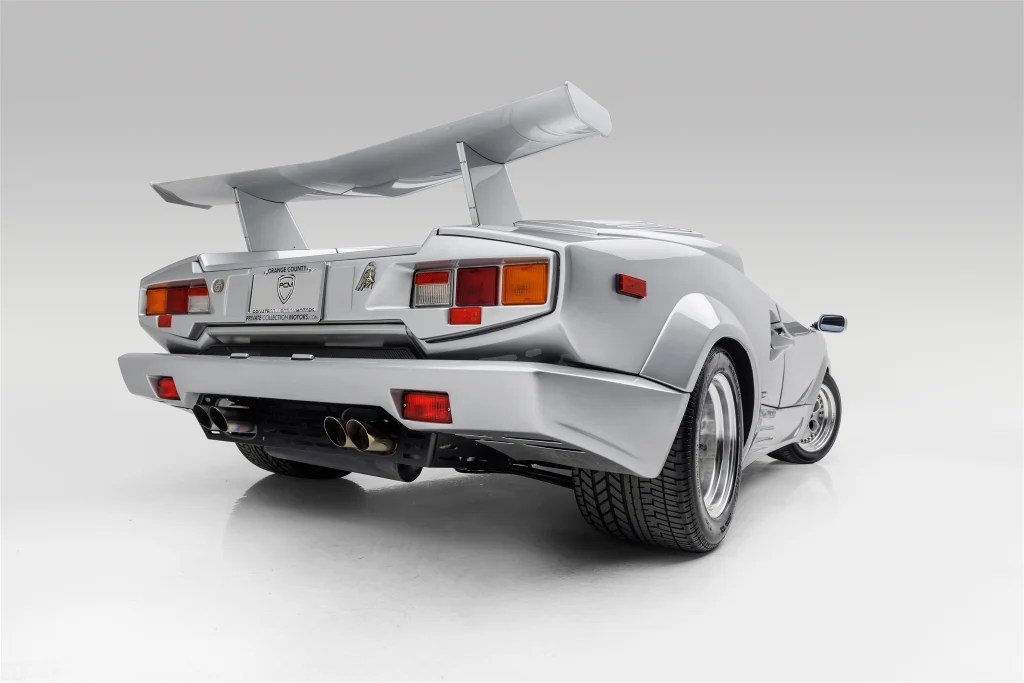 Horacio Pagani, the legendary then-Lamborghini designer who would go on to create some of the most elite and luxurious vehicles ever made under his eponymous marque, was tasked with redesigning the existing Countach 5000 QV's bodywork to commemorate Lamborghini's 25th anniversary.
Approximately 500 changes ensued. The nose was raised and air intakes were reshape to channel more air to the front brakes, while the rear bumper was dramatically enlarged.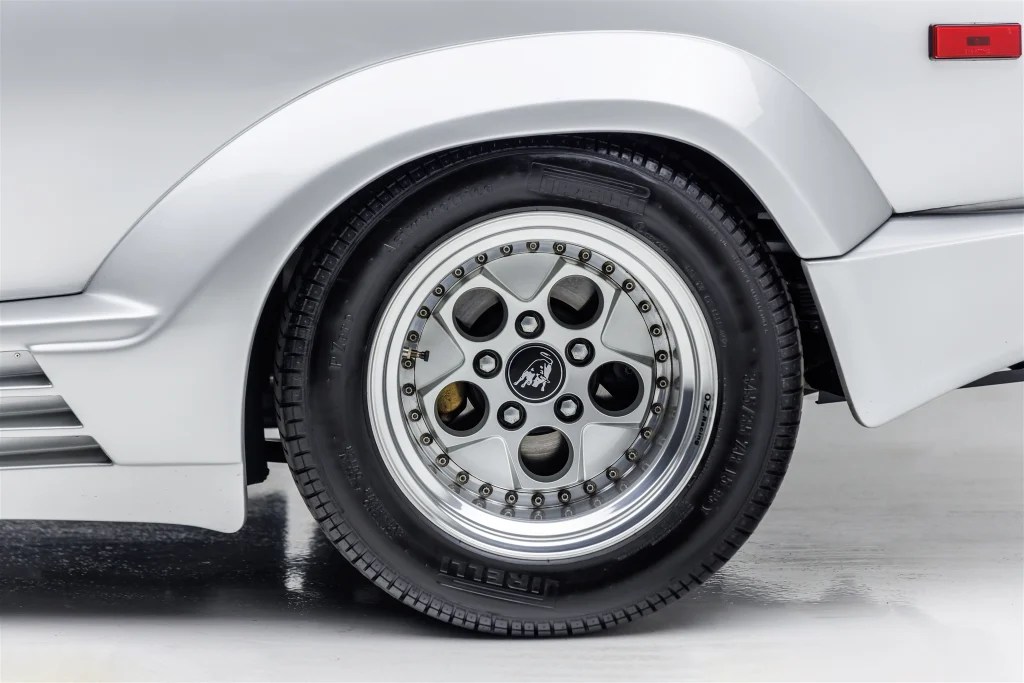 According to a listing for another Countach Annivesrary that just sold for $450,000 RM Sotheby's, the air intakes located just behind the doors received thicker strakes that were color-matched to the body, rather than the traditional finish of black. The 15-inch two-piece forged alloy wheels were fabricated are also wider than those fitted to the 5000 QV.
Power comes from the largest-displacement version (5.2 liters) of Lambo's V12 equipped during the Countach's tenure as the flagship Raging Bull. This fact, along with the implementation of fuel injectors instead of carburetors, makes for the fastest Countach ever (discounting the Sian-based "Countach" released in 2021).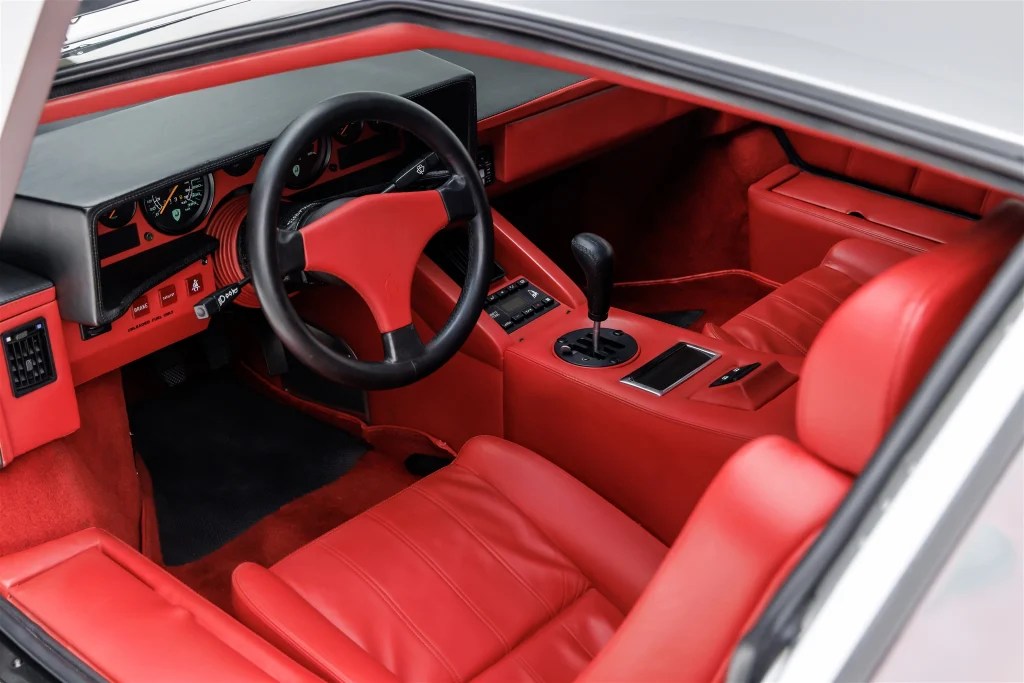 This example features an interior clad entirely in red leather and carpet, save for a contrasting black dash top, two-tone wrapped steering wheel, and and black Jaeger instrumentation showing 10,500 kilometers (just over 6,500 miles) on the odometer.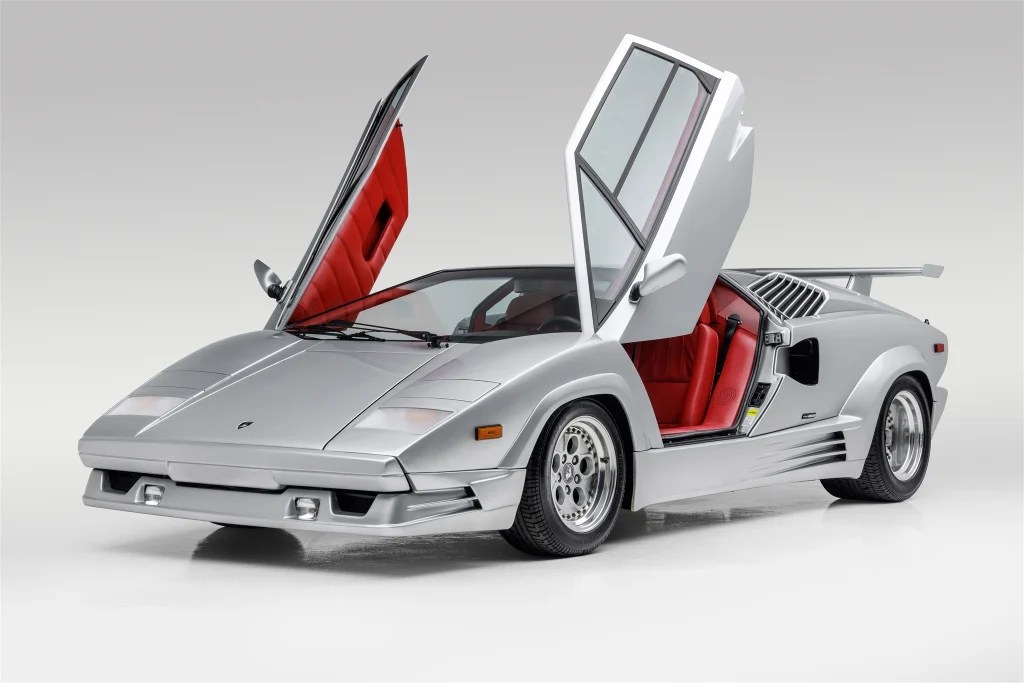 Exactly 13 bidders have already jacked the price up to $605,000, which is well above what Hagerty values the 1989 Lamborghini Countach Anniversary in pristine Concours condition. Then again, auction sales inform classic car valuations, which is to say that it's worth what people will pay.