This Stunning Carbon Fiber Yacht Was Dreamed Up By A Former Bugatti Designer
The man behind the $18.9 Bugatti La Voiture Noire's interior lent his talents to a baller megaboat.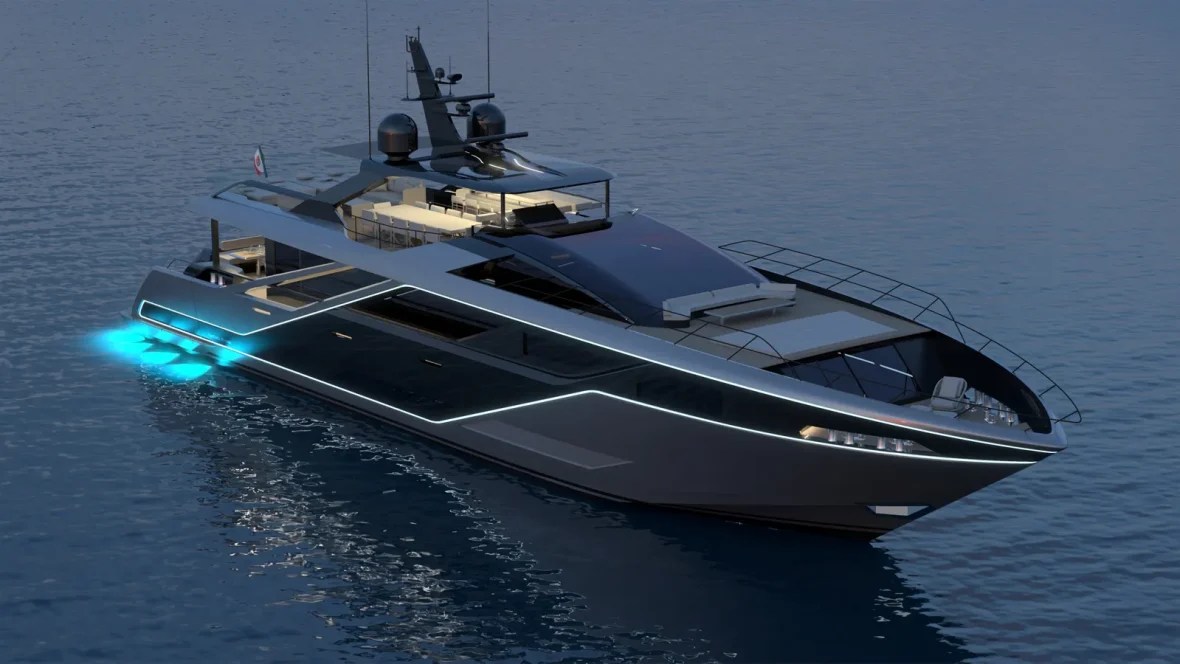 One of the designers behind the world's most expensive new car has lent his talents to the revived Italian yacht yard Cantieri di Pisa.
Berlin-based car designer and artist Etienne Salome previously crafted the interior of the superlatively pricey, $18.9 million Bugatti La Voiture Noire. Even when it was presented at the Geneva Motor Show in 2019, the one-off hypercar's windows were tinted nearly black to hide its interior—only the anonymous buyer and Salome know what's inside.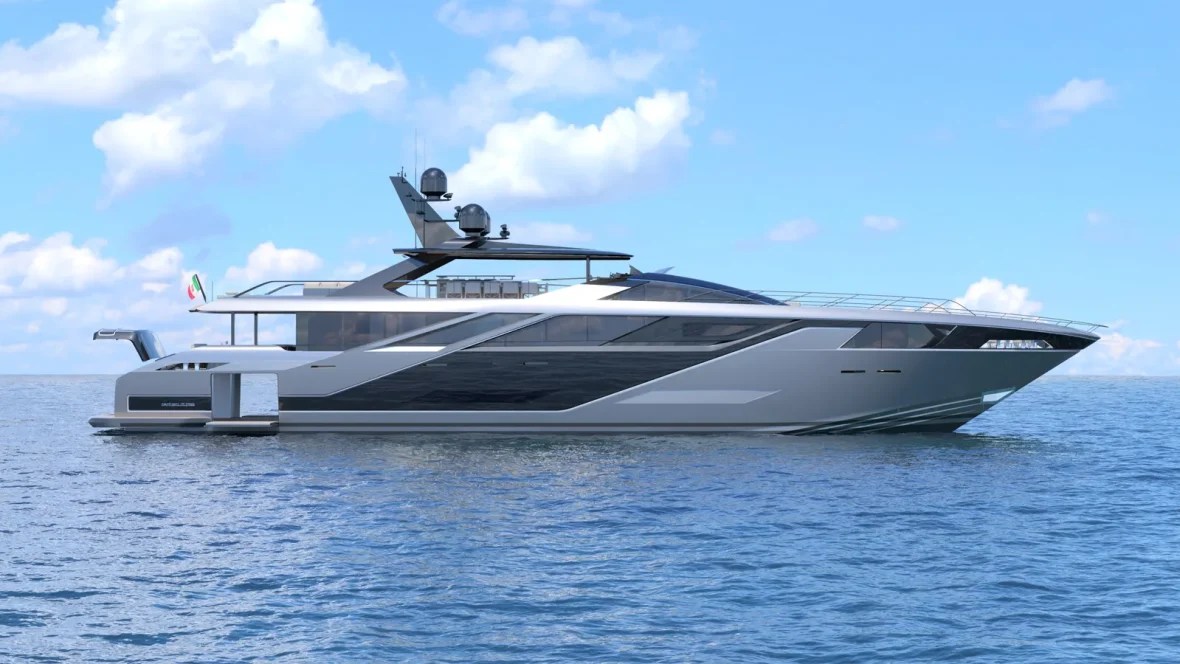 However, one can clearly see Salome's prowess in the design of the Cantieri di Pisa's new Akhir line of sport yachts, which includes the Akhir 110, Akhir 122 and Akhir 140, named for their length in feet.
As Boat International points out, Salome's flybridge yacht exteriors feature slanted glazing from hull to superstructure and sculpted curving gunwales around the bow, creating a particularly aggressive aesthetic. Key features include unfolding sea terraces, relatively large flybridges and stylish floor-to-ceiling windows on the interior.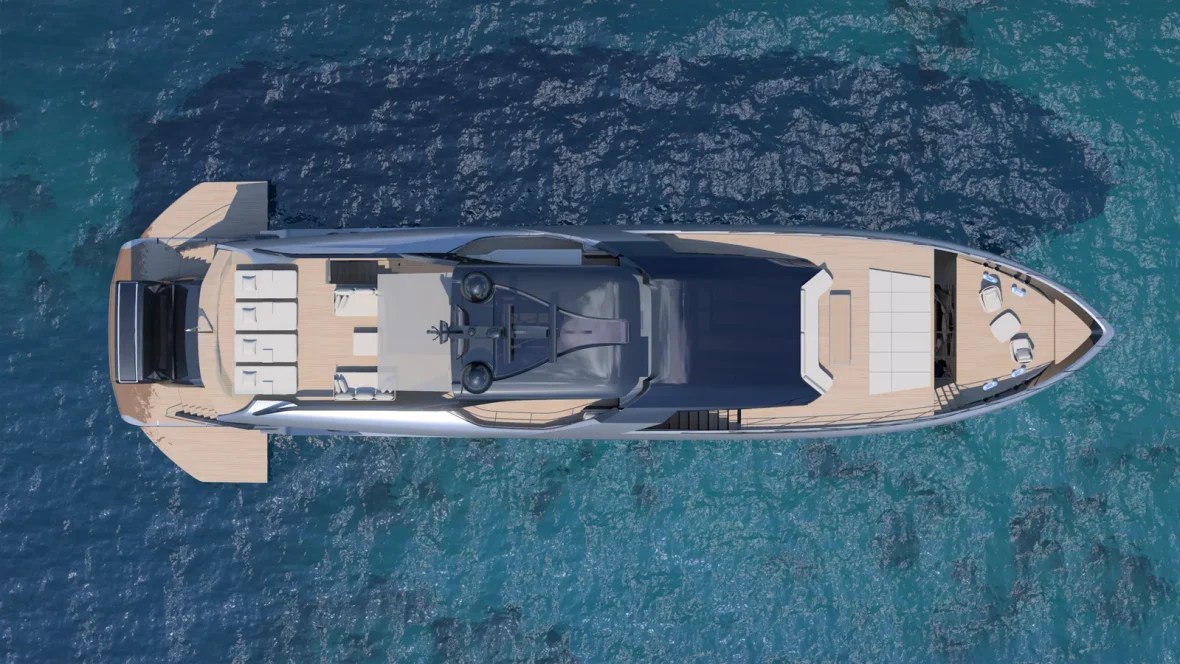 They will be constructed primarily from composite hybrid glass and carbon fiber to keep weight low, allowing the twin Caterpillar V12 diesel engines to push the smallest Akhir 110 to a top speed of 29 knots (33 mph) and a maximum range of 900 nautical miles. Other engine configurations will endow the larger Akhir 122 and Akhir 140 yachts with similar speeds and ranges.
Cantieri di Pisa has a rich legacy that began with the construction of military and civilian watercraft in 1945 but was cemented with a series of 1960s-era yachts named after the stars of the Eridanus constellation. Most recently, the company was rebranded under new ownership with an emphasis on improving motor yacht efficiency.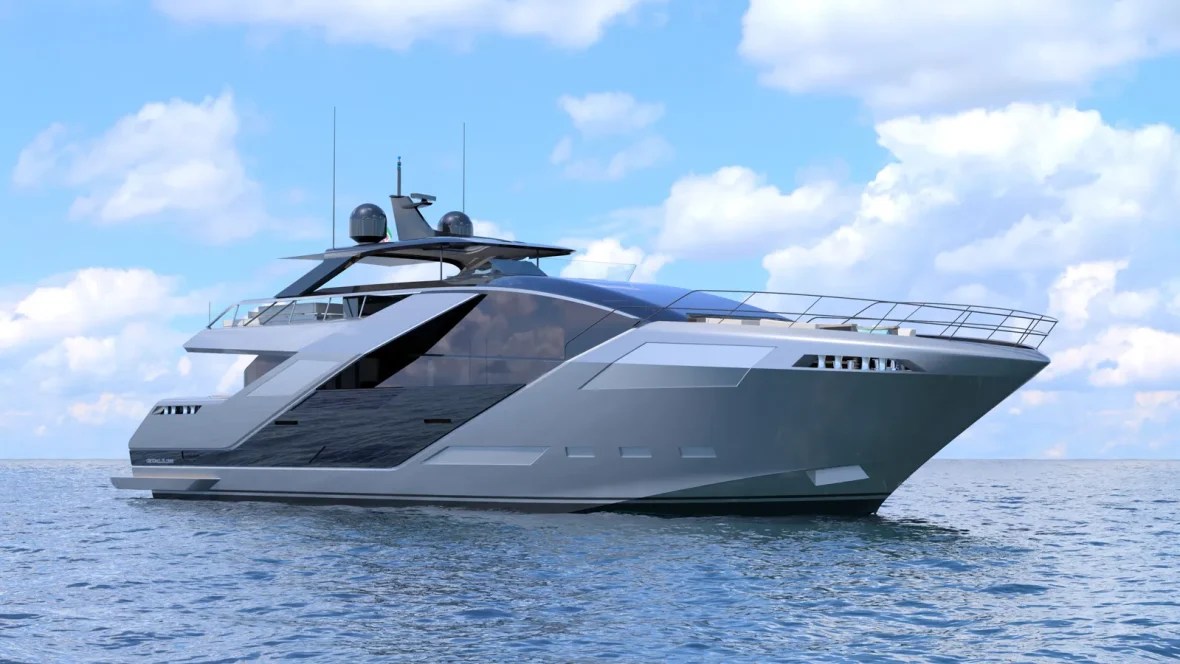 Before the Akhir line comes to fruition, Cantieri di Pisa's research efforts will be seen in the under-construction 80VELOCE, which boasts a 98-percent carbon fiber construction and a speed of over 60 knots (69 mph). The 83-foot vessel is on-track for completion in 2023.