Watch 'No Time to Die' Stunt Drivers Film a Land Rover Defender Chase Scene
The all-new, four-door Defender 110 stars in the upcoming James Bond movie, "No Time to Die"
In addition to the four Aston Martins that have been confirmed as supercar stars of No Time to Die, the 25th James Bond movie will also feature a 2020 Land Rover Defender 110 in one of the franchise's famously high-octane chase sequences.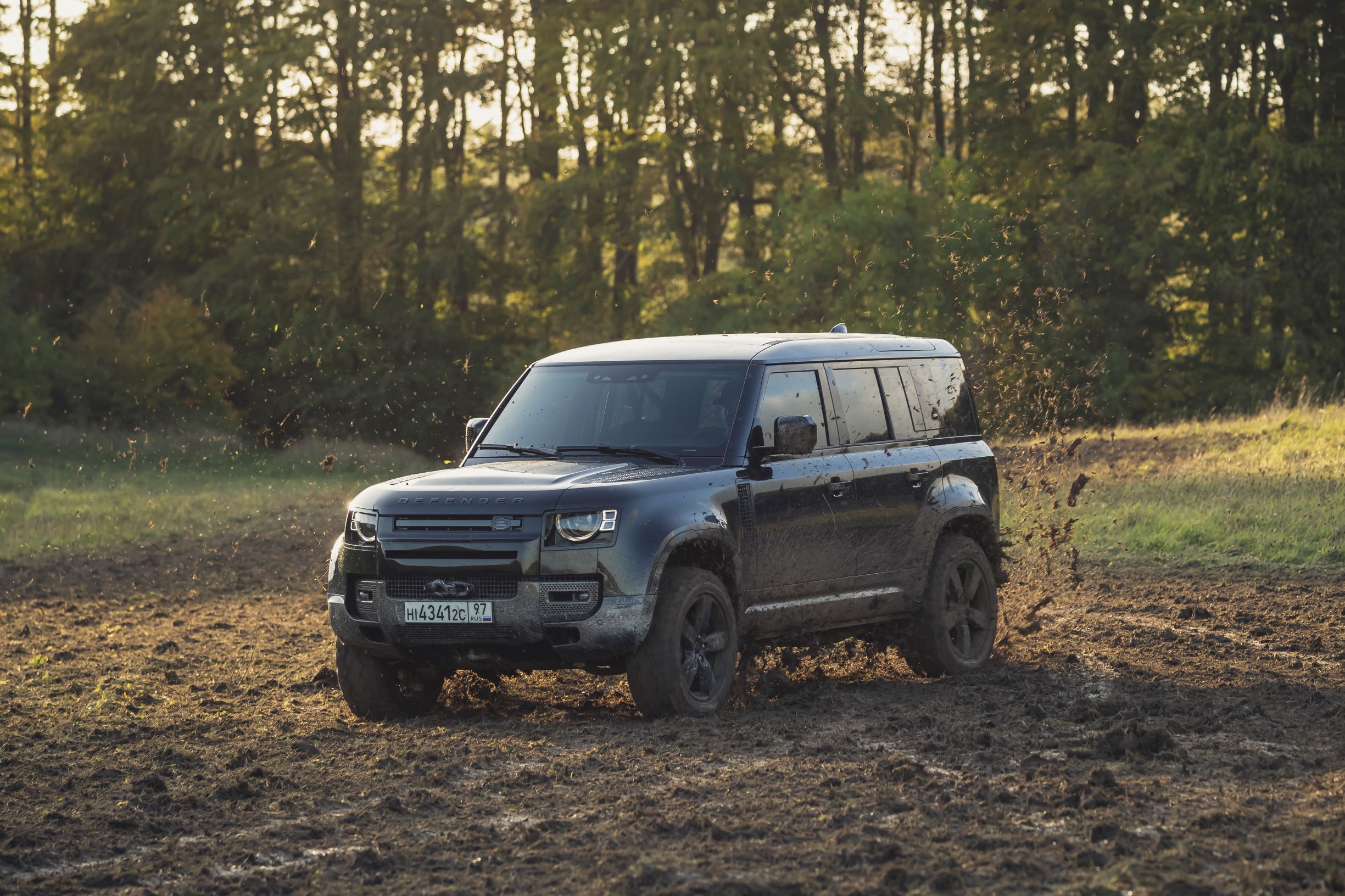 The brief behind-the-scenes video above shows stunt coordinator Lee Morrison and stunt driver Jessica Hawkins—the same automotive daredevil who set a 100-mph world record in the Honda "Mean Mower" earlier this year—running the brawny British ute in tasking mud and muck for a No Time to Die scene.
"Designing and coordinating the action sequences for the Bond franchise requires a non-compromising mindset, Morrison said.
"We needed an unstoppable vehicle to help us battle against the elements, steep descents and river crossings so we chose the new Defender. I'm beyond impressed that the Defender is not only back but much, much better!" 
These murdered-out models are based on the range-topping Defender X variant and were modded by special effects supervisor Chris Corbould with darkened skid plates and 20-inch dark-finish wheels wrapped in chunky off-road rubber. 
It's not the first time that the Defender 110 has appeared alongside— or in pursuit of —007. In fact, the most recent 2015 installment featured a fleet of of them driven by baddies of the Spectre crime organization. 
Don't be surprised to see Rami Malek's No Time to Die supervillain behind the wheel of one of the latest tricked-out Defenders when the film arrives in theaters on April 8 of 2020.