We Took a Custom Land Rover Defender On The Ultimate South Carolina Road Trip
Setting course for Charleston and points south in an Osprey Custom Cars Defender 110.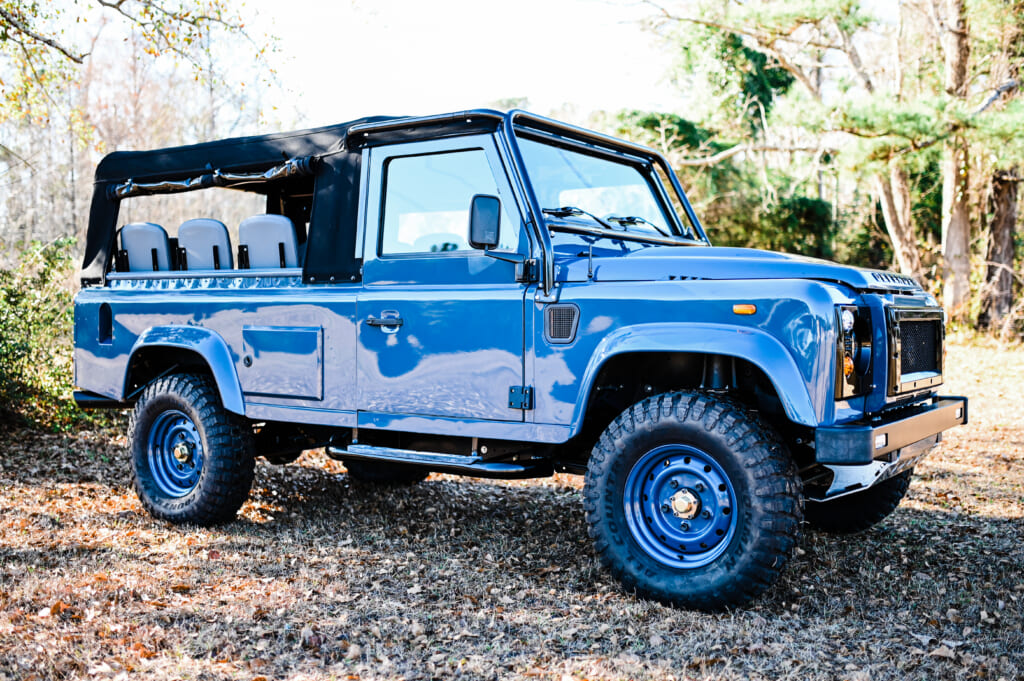 We recently gave you the lowdown on Aaron Richardet, the Land Rover Defender expert who creates ûber-cool restomod versions at his Osprey Custom Cars atelier in Wilmington, North Carolina. After getting a tour of his workshop where he builds the British-bred beauties by hand, we borrowed one of his newest creations and set course for South Carolina.
The six-figure truck Richardet lent us for the occasion was based on a soft-top Defender 110, painted in the heritage Land Rover color called Arles Blue—the perfect gentlemanly conveyance for our tour of a prime part of the sporting South.
We spent the first night in Wilmington where Osprey is based in order to get a head start first thing in the ack emma. Our bolthole of choice was The Hive, a historic brick building downtown that's been reinvented as a hospitality concept blending the amenities of a high-end hotel with a loft-like layout, with the result that you feel like you're borrowing a friend's apartment for the weekend.
The Hive has 15 suites in all, decorated like a cool urbanite's private pad, and featuring spa-like bathrooms with oversized walk-in showers, along with an exercise room, lounge area, and, importantly when you're driving a custom Defender, off-street parking. It's easy to see why it's gotten quite popular with visiting film and music industry types; the owners have other Hive-like spaces in the works Downtown as it's been so successful.
The next day we plugged in coordinates for Charleston, and made tracks for the South Carolina state line. With Osprey's signature Corvette LS3 engine kicking out 435 hp, the custom Defender 110 was anything but sluggish, and more than held its own on the stretches of traffic we needed to navigate. But it was once we hit country roads that the luxe truck really felt at home.
You can see our complete guide to Charleston right here, but no trip to the area is complete without a visit to a historic plantation, and we stopped off at Boone Hall, one of the finest examples, founded in 1681 when Major John Boone of England came to Charleston and established a lucrative farming spread with a gentlemanly manor house. The Defender was most at home on Boone Hall's gracious shaded avenues and private roads.
We then made our way to the most elegant and stately hotel in Charleston, and one of the best-preserved historic hospitality properties in the country: the Wentworth Mansion. Named the #1 Small City Hotel in the U.S. by Travel + Leisure, among other honors, this "21-room tribute to Charleston grandeur" was built in 1886 for wealthy cotton Francis Silas Rodgers, and soon gained renown as one of the South's finest private residence.
The 24,000-square-foot architectural treasure, designed in the Second Empire style, features Italian crystal chandeliers, Tiffany glass panels, hand-carved marble fireplaces, rich wood paneling, elaborately carved crown molding, and original Victorian fittings. The Wentworth Mansion has been subtly updated with all luxury hotel amenities yet still feels like a private mansion of the Gilded Age.
It's surrounded by walled gardens with lush landscaping, and there's a terrace in back accessed from a glassed-in porch where complimentary wine and hors d'oeuvres are served to guests every evening. The drawing room has a gas fireplace and there's also a library if you require a little more privacy. And don't overlook the alcove where a selection of brandy, sherry and port decanters are always on offer.
While in most historic hotels the fireplaces are merely decorative, the Wentworth Mansion's marble mantles house working gas logs that add to the hotel's considerable charms. The finest accommodations are in the former bedroom suites and guest parlors that comprised the original family's private apartments. It's no surprise that the Wentworth Mansion is a member of Small Luxury Hotels of the World (SLH), a collection of the finest boutique luxury properties on the planet.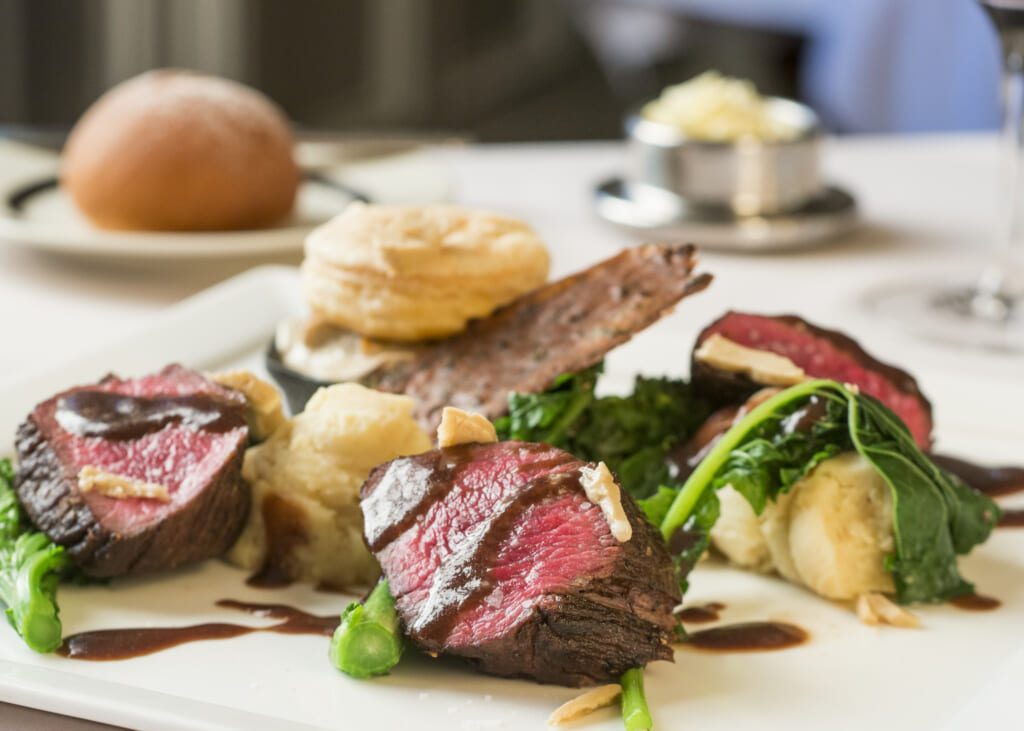 Aside from the main residence the property now houses a AAA Four Diamond restaurant, called Circa 1886, in what was once the carriage house. Judged to be one of best and most romantic restaurants in Charleston, Circa 1886 is where guests eat their (included) breakfast in the morning. Come evening, Chef Marc Collins serves up a "lighter, brighter take on classic Lowcountry fare," with distinctive takes on Southern classics that have earned him rave reviews.
Our other restaurant stop in Charleston, chosen from among the surfeit of amazing options, was The Ordinary on the city's most famous thoroughfare, King Street. The sign proclaims it to be a "fancy seafood and oyster hall," which gives you the general gist, but The Ordinary is much more than the name implies. It's housed in a stately historic building which has been transformed into a bustling American brasserie, with retro decor, a soaring cocktail bar, and tiled raw bar.
The menu features the freshest seafood available, both from the raw bar and served in innovative ways—the crispy oyster slider, with nuoc cham sauce and spicy mayo on a fresh-baked Hawaiian roll, is an absolute must—celebrates the "merroir" (that'd be terroir of the sea) of the Coastal Carolinas and the East Coast, and The Ordinary's support for local and regional fishermen, crabbers, oystermen, farmers and producers is deliciously in evidence.
Climbing back in the Defender the next morning, we set off on the pleasant drive to Kiawah Island, the beautiful 10,000-acre barrier island located 25 miles southwest of the city that's home to a private beach, sporting and golf community, stunning estates, and a world-class luxury resort. Before checking into The Sanctuary, showpiece of the Kiawah Island Golf Resort, we stopped into the Kiawah Island Sporting Club, exclusively for the use of members of the Kiawah Island Club.
The Club also encompasses two private golf courses, which in addition to Kiawah Island Golf Resort's five incredible golf courses and clubhouses, makes the island a true world-class golf destination. But skeet shooting is more our style, so we'd arranged a private lesson (based on availability) with one of the club's professionals as we were feeling a bit rusty since our last sport-shooting foray. The clay pigeon courses and skeet stands are among the very best we've ever visited, as the Kiawah Island crowd takes this southern tradition seriously.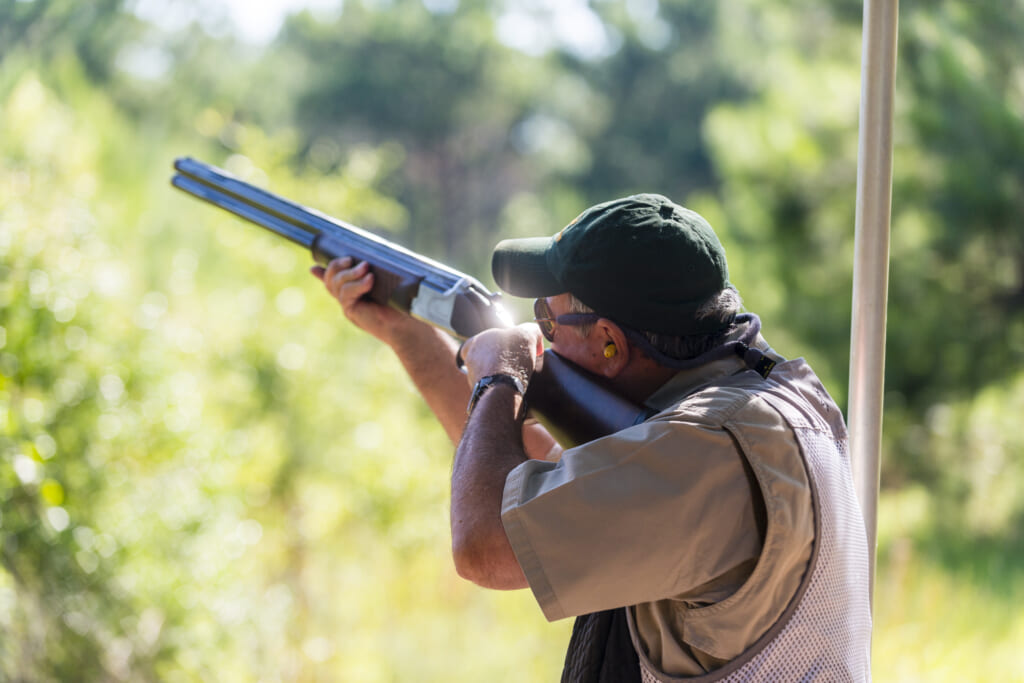 They kindly furnished us with our favorite shotgun for breaking clays, a Beretta Silver Pigeon, an elegant over-under piece, beautifully balanced and finished in the rich Beretta tradition, which always seems to improve our score. The Defender was in its element on the sprawling 800-acre Sporting Club grounds, and drew more than one admiring remark from the members. Though an outsider, the seriously cool truck conferred insider status, more than a mere luxury SUV might have done.
Having made a successful morning of it, it was time to motor on through the impressive Kiawah Island acreage to The Sanctuary. The peerless beachfront Forbes Five Star/AAA Five Diamond luxury hotel has a Gatsby-esque feel, as of a storied Newport mansion inhabited by a graceful Southern family of aristocratic lineage. In addition to its golf offerings—the property's Pete Dye-designed Ocean Course hosted the 2021 PGA Championship—the resort is also consistently ranked as the number one tennis resort in the world, and its Roy Barth Tennis Center houses 19 clay courts.
Naturally we had to arrange for a tennis lesson as well, which proved to be a real workout. Sporting clays, i.e. "golf with a shotgun," might just be more our style. We were soon refreshed however after a miles-long beach walk in a fresh breeze and plenty of sunshine. This was followed by a dip in The Sanctuary's seaside pool, overlooking the sand dunes, and a bite at the casual poolside Loggerhead Grill.
After a bit more lounging and then freshening up, we repaired to the extremely elegant lobby bar for a pre-prandial cocktail. With its wood paneling, soaring fireplace, John Singer Sargent-style portraits, model yachts, and mahogany floors designed to creak when you walk on them to evoke the ethos of a historic mansion, it's one of the most gentlemanly cocktail retreats anywhere in the South.
The Sanctuary features spacious and and elegant guestrooms and suites, a staff trained to provide the "very highest level of anticipatory service," a lavish spa, fitness center, and two excellent indoor restaurants and bars, Jasmine Porch at the Ocean Room, with further dining options at the various world-class golf clubhouses. It's all done in classic style and excellent taste, on a truly impressive scale that nonetheless feels inviting and intimate.
The Ocean Room in particular feels like Gatsby's private sanctum, with upholstered banquettes, dark wood-paneled walls, a fireplace, and grand English-mansion style decor. This is the resort's premier haute-steakhouse, with a focus on USDA Prime Beef, locally sourced seafood, and distinctive seasonal side dishes, complemented by an impeccable 1,000-label list of cellar-aged wines. Their signature 16-oz. Angus Beef ribeye is 21-day wet-aged, and you can order it with a peppercorn crust and a variety of house-made sauces courtesy of Chef de Cuisine Robert Rando.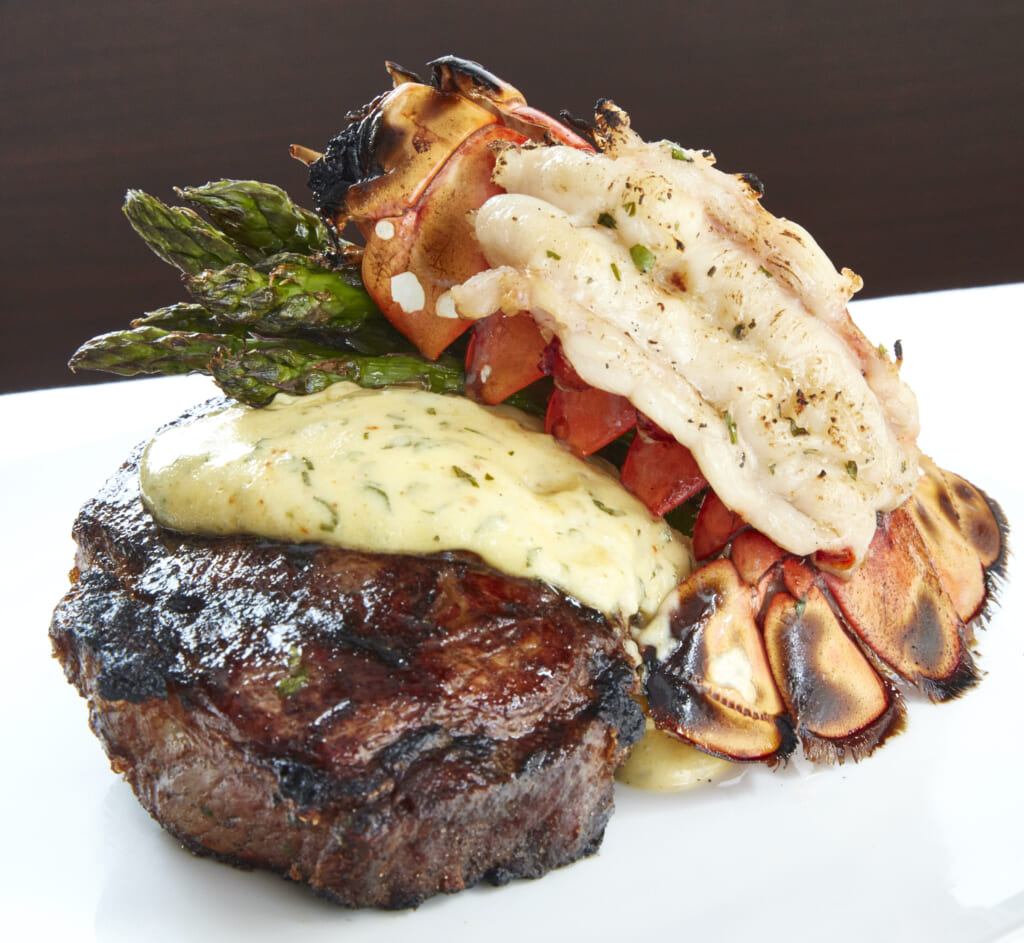 Jasmine Porch meanwhile has been named "Best Downhome Cookery" by the prestigious Andrew Harper's Hideaway Report, and offers a more casual take on the private mansion atmosphere. Old Charleston brick was used in its construction along with hewn oak floors, adding a note of timeless elegance. Seafood comes directly from the local waters and while certified organic produce is sourced from around the region. This is the spot to try an elevated take on the local classic shrimp and grits, among other options.
Given more time we would surely have gone boating as Kiawah Island's waterways are known for their serene beauty; Kiawah is also home to the Heron Park Nature Center, staffed with full-time naturalists and offers a program of nature excursions from birdwatching hikes to kayaking, SUP and motorboat tours to look for Kiawah River's resident alligators and bottlenose dolphins. And of course fishing is an option in designated spots.
All too soon we had to check out of The Sanctuary, with reluctance tempered by the prospect of a final drive along those enchanting country roads in the custom Arles Blue Osprey Defender. Call it au revoir instead of goodbye, however, as we are already plotting a return visit, to further polish our skeet shooting, tennis-playing, and steak-selecting skills at this most gentlemanly retreat for the discerning sporting set.