Heavyweight Champ Anthony Joshua Slept With My Hot Wife, Says Cucked Boxer Amir Khan
This is getting ugly…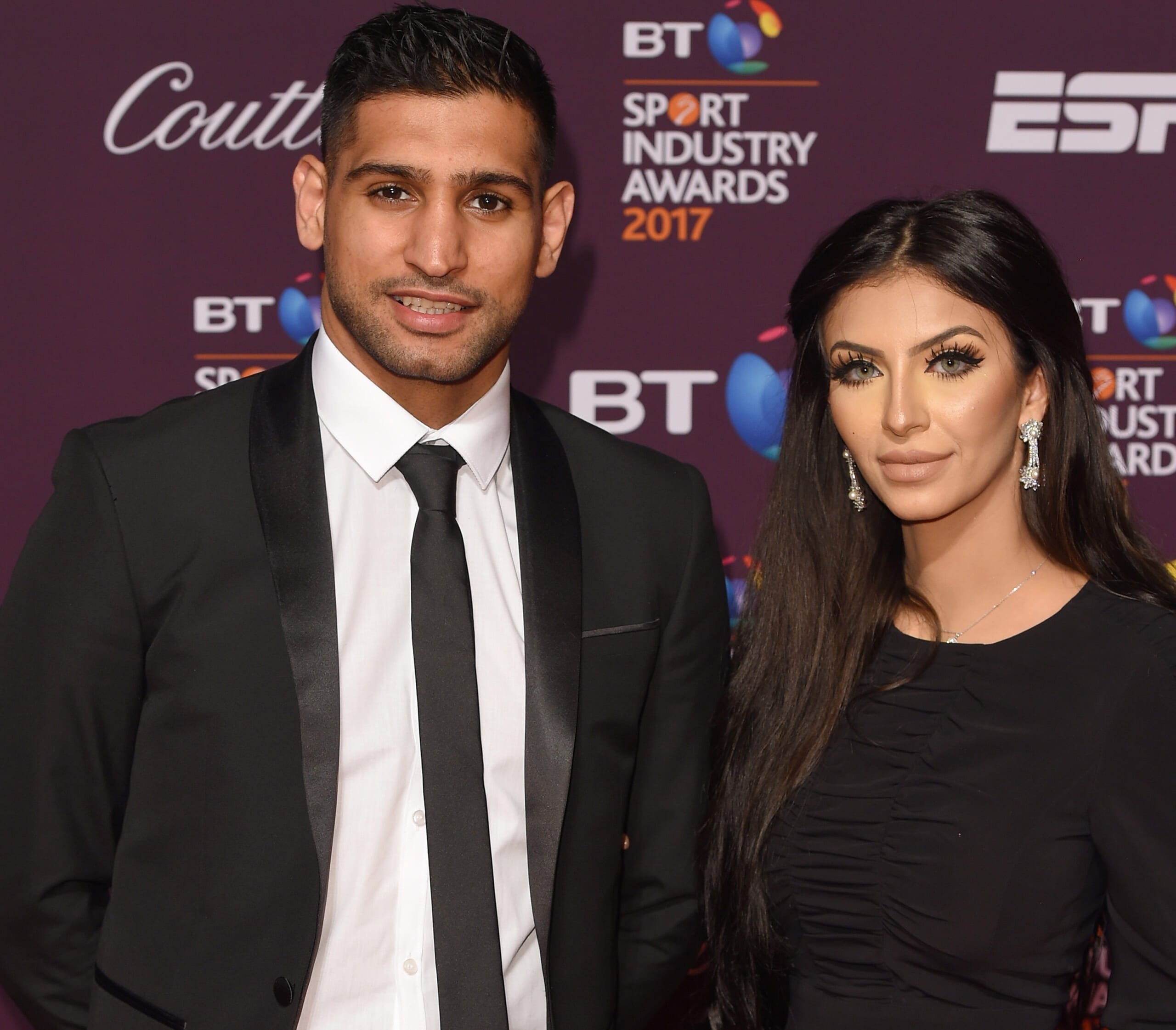 British boxer Amir Khan made his personal life very public on Friday when he logged on to Twitter and started lobbing wild accusations at his wife, Faryal Makhdoom Khan, and fellow Brit Anthony Joshua, who just happens to be the WBA heavyweight champion of the world.
So me and the wife Faryal have agreed to split. I'm currently in Dubai. Wish her all the best.

— Amir Khan (@amirkingkhan) August 4, 2017
Faryal moved on quick. Always mentioned to me how much she wanted to be with another guy, from all people another boxer 🙄 @anthonyfjoshua pic.twitter.com/1GBAQnvzMC

— Amir Khan (@amirkingkhan) August 4, 2017
https://twitter.com/amirkingkhan/status/893459528334757889
Faryal soon logged on herself and ripped her soon-to-be-ex-husband's recent struggles in the ring (Khan, the former light-welterweight champion, got knocked out by a bigger Canelo Alvarez in his last fight, which was over a year ago). She later deleted the tweets, but the internet never forgets. 
Joshua was watching all this from the sidelines and laughing. He eventually weighed in on Twitter to suggest that Faryal's not even his type. 
Bantz aside, I hope you guys can resolve your situation or this is a hack as we have never even met! Plus I like my women BBW #ItWasntMe

— Anthony Joshua (@anthonyjoshua) August 4, 2017
Faryal is a looker, but she is most certainly not a BBW.
https://www.instagram.com/p/BHCfW0nBpYmhttps://www.instagram.com/p/BIAMKzABZ_Shttps://www.instagram.com/p/BKX8wFeBFs2https://www.instagram.com/p/BWFNPPED6lb
Kahn meanwhile, didn't spend much of his weekend sulking. Instead, he hit the town with Instagram star Gulbahor Becknaza. 
He also made a video to confirm that all of these tweets were real. "Nothing's been hacked," he says.
The weight difference is too big for Khan and Joshua to settle this in the ring, but we gotta admit it's fun to hear them throwing haymakers on social media.