Now Anyone Can Buy Conor McGregor's Infamous 'F*ck You' Suit
Don't wear this one to church.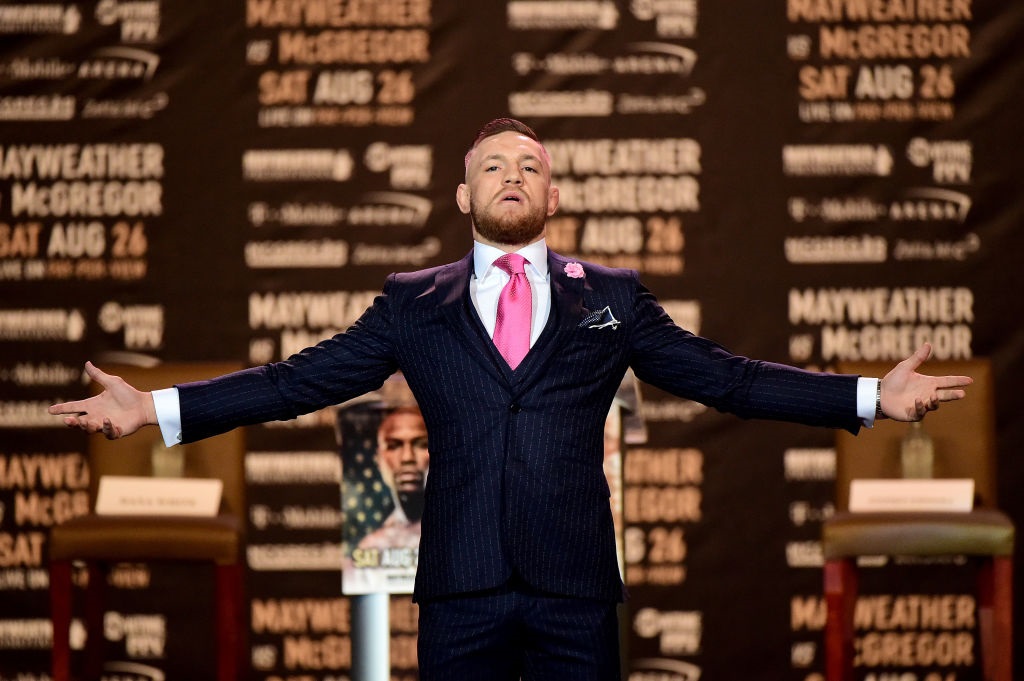 Conor McGregor has getting inside an opponent's head down to an art. He's a great MMA fighter but he's also a clever cut-down artist, and he's not afraid to be what amounts to subtle—at least for combat sports. 
In the first joint press conference McGregor did with Floyd Mayweather in Los Angeles to promote their big Mishegoss in Vegas, the UFC champ showed up in what appeared to be one of his typically perfectly-tailored suits. It looked like a dark blue pinstriped three-piece from a distance, but close inspection revealed just how deep McGregor will go to mess with someone else's head.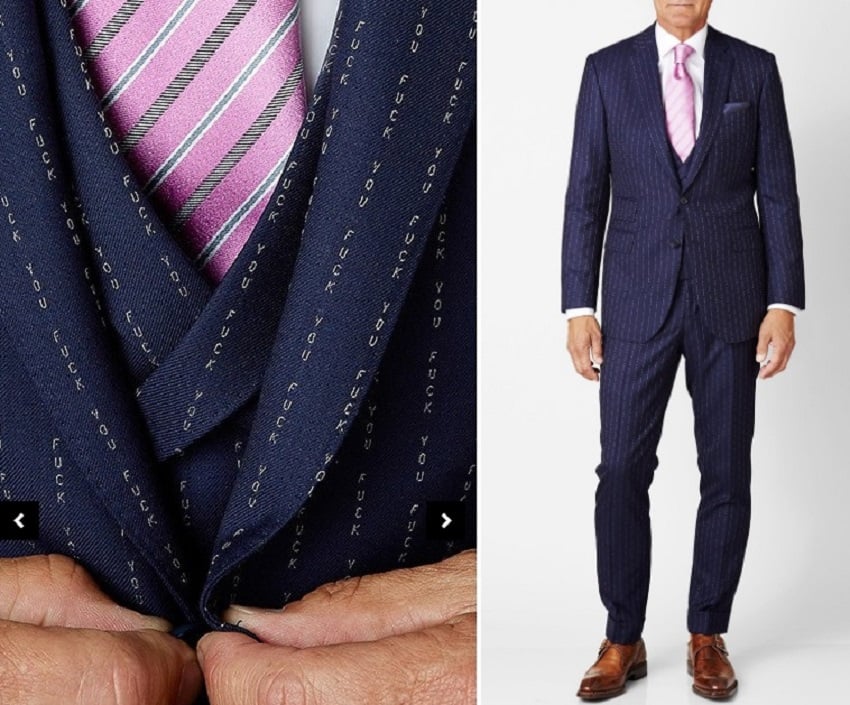 The pinstripes are actually just the words "Fuck You" repeated throughout the pattern. 
The suit, designed by David August, received a ton of attention after that—because of course it did—so the designer has decided to make it available to anyone for purchase for a limited time.
Aside from the fabric, this suit is no joke. It's a custom job with hand-stitching and a slew of other fine options available. David August Heil will also number and autograph every one. 
If you're ready to go for it, click here. Prepare to wait up to three months for delivery and pay at least $6500 USD. 
We're not sure exactly what this suit would be appropriate for outside of pro athlete showboating, but the idea of someone wearing it in a negotiation or any other formal, typically staid business situation is pretty damn funny. 
However, if your minister or rabbi shows up for services decked out in this, he's probably ready to move on from the job.
h/t Hypebeast