Big Baller Brand Gets an 'F' From the Better Business Bureau After Labeling Customer a 'Small Baller'
Who would've guessed that LaVar Ball would be bad at customer service?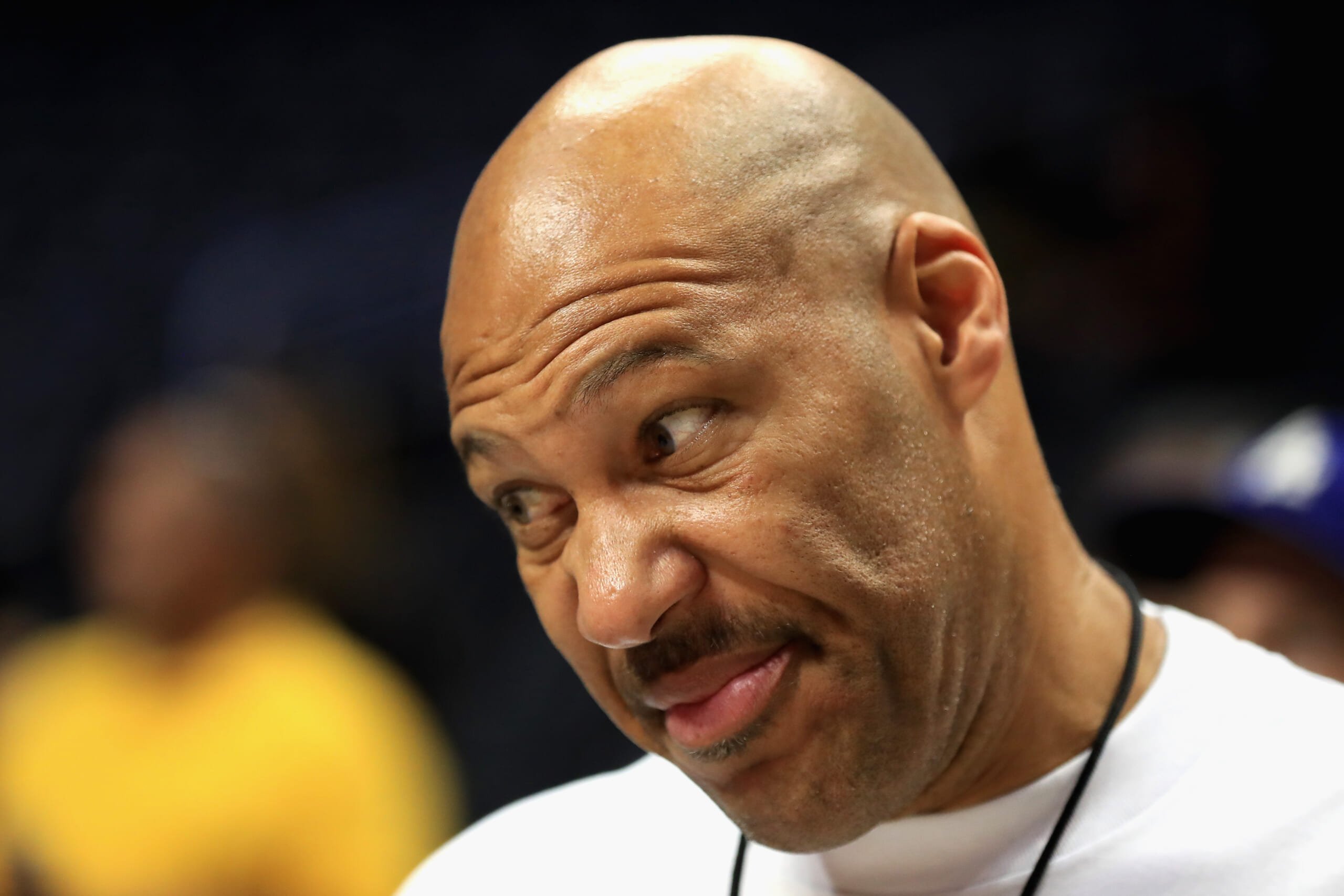 Big Baller Brand, the sneaker and clothing line created by obnoxious self-promoter LaVar Ball, has received an "F" grade from the Better Business Bureau for its poor customer service. 
ESPN's Darren Rovell reports that the problem is based on 32 customer complaints against he company, most of which include orders that were paid for but never received. As one customer notes in a complaint, the ballers at BBB got start lobbing insults when they get annoyed. 
"This company does not offer refunds," a complaint from November reads. "I purchased 2 items and was told there would be a 1-2 week delay. I have been waiting 6 weeks now, and when I asked why it was taking so long, I was called a 'small baller'. At this point I believe they have decided to steal my money."
Ball dismissed complaints about slow shipping, telling ESPN, "Holidays always slows shipping, but we stay on top of customer service. It's probably Nike and Adidas complaining about not getting their Big Baller Brand merchandise."
He's also not taking the rating seriously. "Better Business Bureau is as outdated as the Yellow Pages," he told ESPN. "Who cares about them? Tell them that Yelp! has replaced the Better Business Bureau. We honestly thought the Better Business Bureau was out of business. The new BBB stands for the Big Baller Brand."
For once, Ball might actually have a point. As CNN reported in 2015, the Better Business Bureau is largely bullshit. 
Through its investigation into the organization and its practices, CNNMoney found that the BBB's rating system is seriously flawed — resulting in grades that appear to be arbitrary and change erratically.

In many cases, more weight is placed on companies addressing complaints through the BBB's own system than any other factor — even government lawsuits alleging practices that directly violate the BBB's principles of membership like misleading advertising.

Meanwhile, consumer lawsuits aren't factored into grades at all, no matter how many there are against a single company.
None of this means Ball isn't a jackass, nor does it mean that Big Baller Brand is a upstanding company. There's plenty of reason to question that, including a recent lawsuit filed by Closet Collections, which prints apparel for BBB and claims that the company owes them nearly $25,000.
"When it came time to make payments, they kind of bailed," a Closet Collection spokesperson told the L.A. Times. "We tried for about three months. They said they would make payment about seven times. They just kept pushing it back and kept pushing it back."
The company's has previously been accused of accused of stealing its logo from Canadian yoga studio and its name from the Argentinian clothing line Baller Brand.