9 Times Bill Murray Proved He's the Rowdiest 66-Year-Old Sports Fan on Earth
Just more reasons why Bill Murray is indisputably awesome…
Aside from a guest spot here and a voice-over there, Bill Murray the actor hasn't been up to much in the past 12 months. But Bill Murray the sports fan has been crazy busy.
Just last night, the comedy legend was courtside as Xavier continued its Cinderella run in the NCAA tournament. And he was having a ball.
His glee spilled over into the locker room after the game, where he showed some men half his age how to break it down. 
Murray's allegiance to the Musketeers runs blood deep. Literally. His son is an assistant coach. And he's been on the sidelines throwing up the X before.
Here he is last week, grinning like a Cheshire Cat as Xavier made its way through the opening weekend.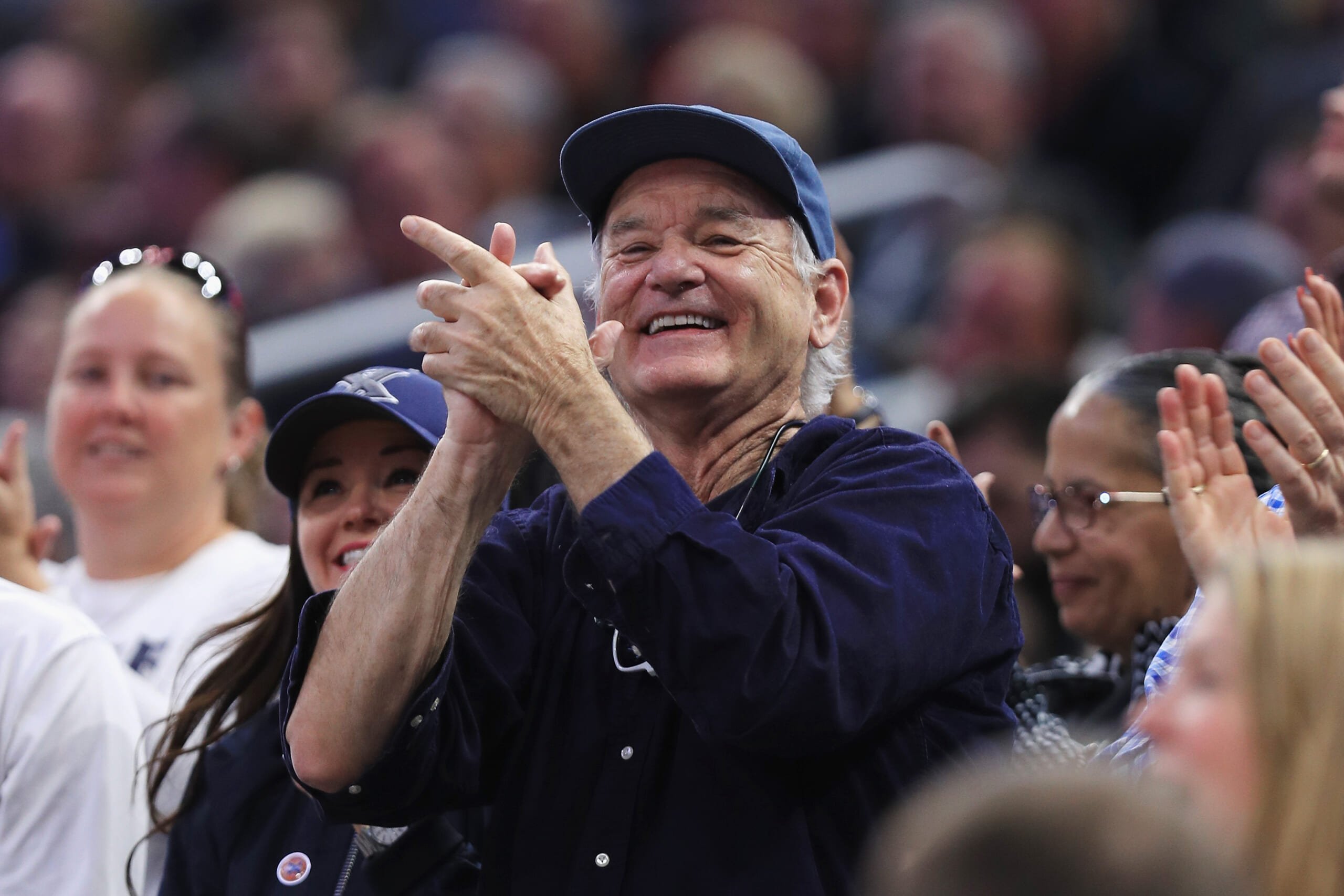 And here he is last year, doing some weird thing with an X on his chest.
Of course, no discussion of Bill Murray the sports fan would be complete without mentioning his lifelong love of the Chicago Cubs, who, you may recall, ended their more-than-a-century-long World Series drought last fall. 
Murray was a mainstay at their games, singing the national anthem, cheering at Wrigley and even boozing hard with the team after they won. 
Murray's super fandom doesn't end there. 
Here he is a few years back taking down ESPN's Lee Corso at Gameday after they found themselves picking against each other. Murray's son attended Clemson at the time. 
https://www.youtube.com/watch?v=qz8sVbh6IGM
Murray even mixes it up in the minor leagues. In 2016, the Charleston RiverDogs, of which he is a minor owner, broke a longtime playoff drought. And guess who was there to get wild with the players. 
The best proof available that Murray is an insane sports fan who will get riled up for anything is in the video below. Unlike the above, it does not show him cheering at a basketball game where his son is coaching, or at a baseball game where his cursed team is finally winning or at a football game where his son's school is playing. 
No, here he's cheering like a drunken teenager at a golf tournament. If you can get this hyped about golf, you really love sports.