Colin Kaepernick Will Stand for the National Anthem Next Season
The QB is also likely to become a free agent—coincidence?
Getty Images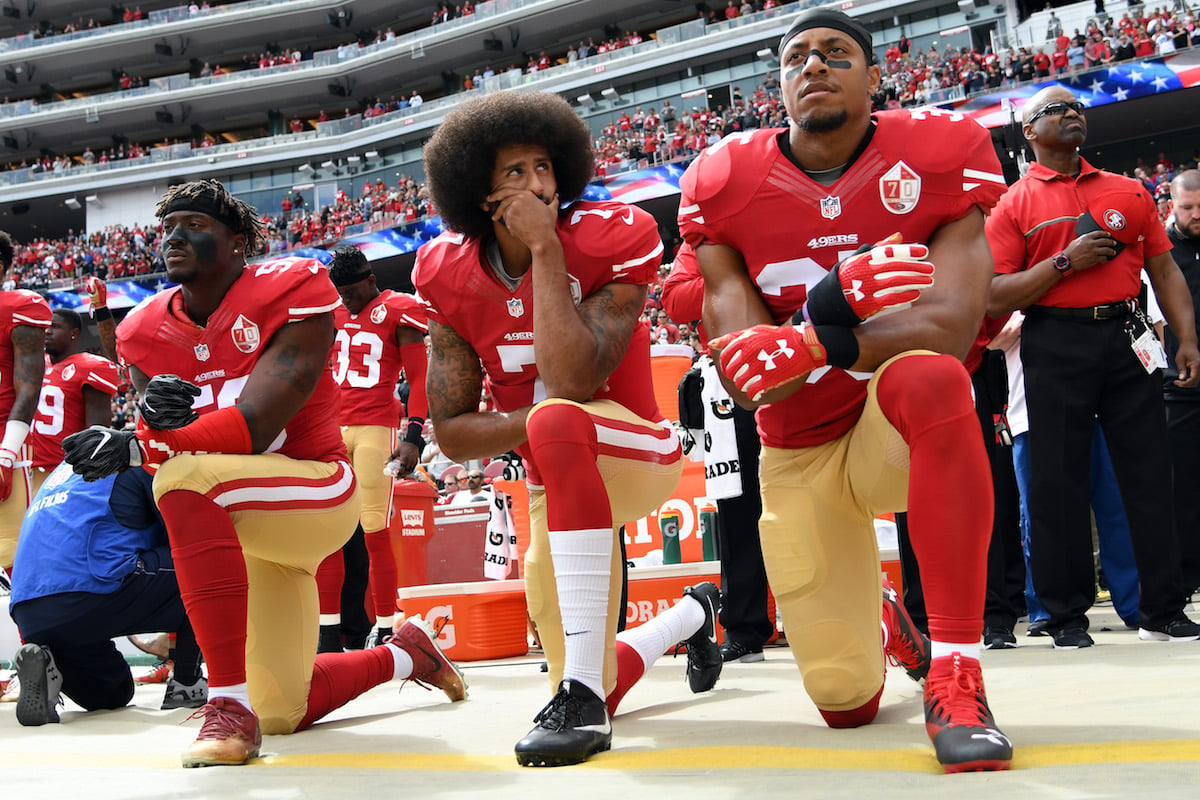 For Colin Kaepernick, it's mission accomplished. 
The former San Francisco 49ers quarterback, who will test free agency this year, will reportedly stand for the national anthem in the new season because he "no longer wants his method of protest to detract from the positive change that he believes has been created," ESPN reports.
The timing of this news leak is likely not a coincidence. Kaepernick is expected to opt out of his contract with the Niners next week and become a free agent. And while it may be true that he wants to focus on progress in the fight for racial justice, there's little doubt that he's also trying to make himself more appealing to potential suitors. If teams expect him to continue to kneel during the national anthem next season, he would attract less interest. Teams just don't want to invite that distraction.
Even with Kaepernick standing during the anthem next year, the protests he helped spark in the NFL last season are unlikely to disappear. Players all across the league joined him in kneeling during the anthem as the season wore on and others adopted other forms of protest. At some point in the next few months, the Super Bowl winning Patriots will visit the White House and a handful of players will not be there because they oppose President Trump.
Whether Kaepernick's protest continues next year or not, its legacy of awakening NFL players to their political power is going nowhere.