Watch the Epic Extended Trailer for Conor McGregor's Hard-Hitting Documentary 'Notorious'
Started from the bottom now he's here.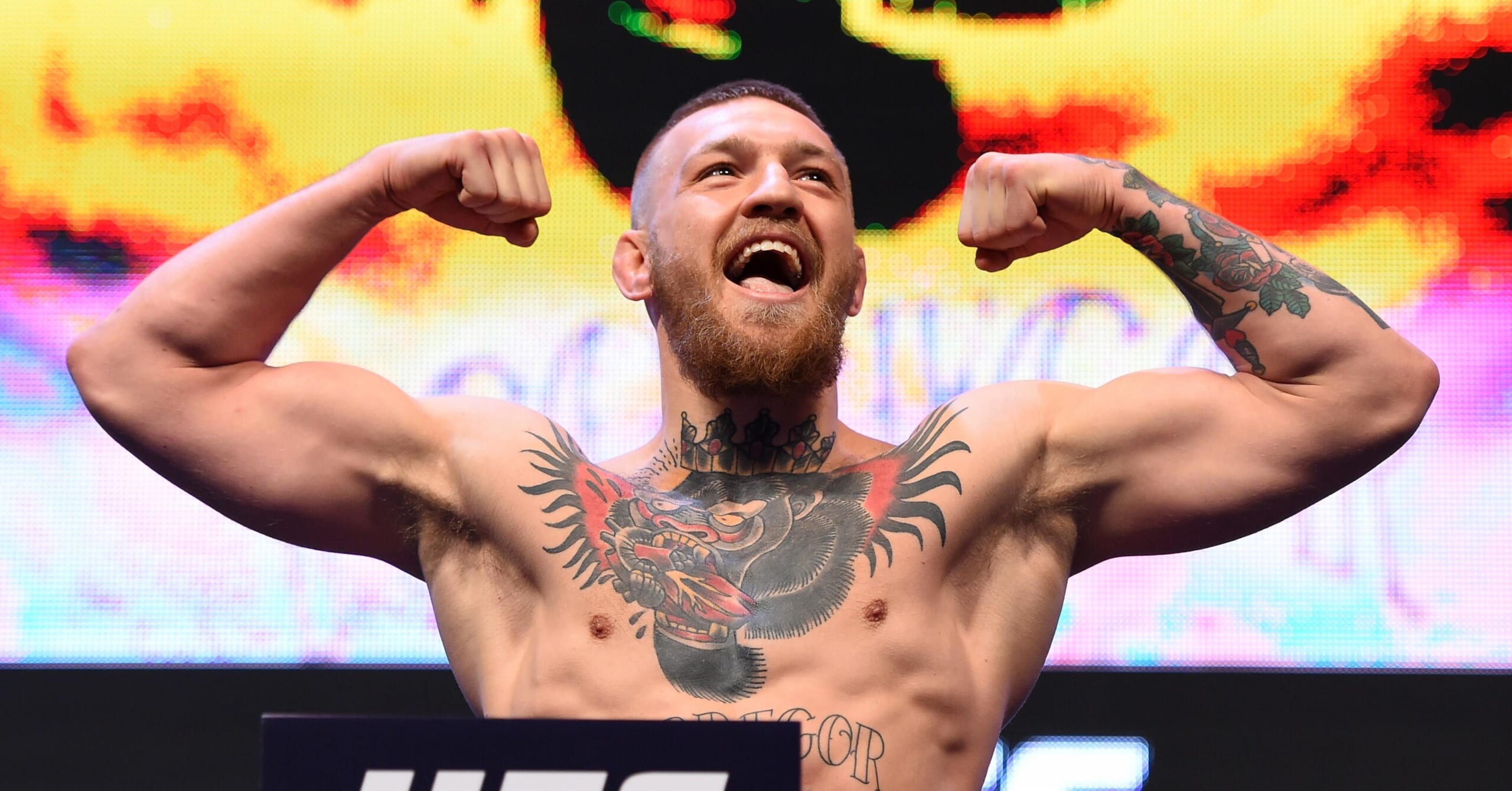 Photo: Getty Images
Conor McGregor isn't even 30 years old, but the UFC's precedent-setting star has already made history worthy of a documentary. 
In the trailer for Notorious above, audiences get a look at the brawler's meteoric rise through the ranks of the MMA world. 
Early footage shows his humble beginnings. It's hard to believe that the stylish multi-millionaire was receiving notices from the Irish Debt Bureau just four years ago. 
But even then, a young, tattoo-less McGregor seemed to know he was destined for greatness. In one clip, captured immediately after he beat an opponent senseless in 2008, the Irish fighter grabs the camera and confidently states, "I'm the fucking future." 
Directed by Gavin Fitzgerald and featuring Dee Devlin, Dana White, Arnold Schwarzenegger and Jose Aldo, Notorious premieres in theaters November 8. 
h/t: MMA Junkie