George Foreman Challenged Steven Seagal to a Fight in Las Vegas, And the World Has Officially Gone Nuts
Who ya got?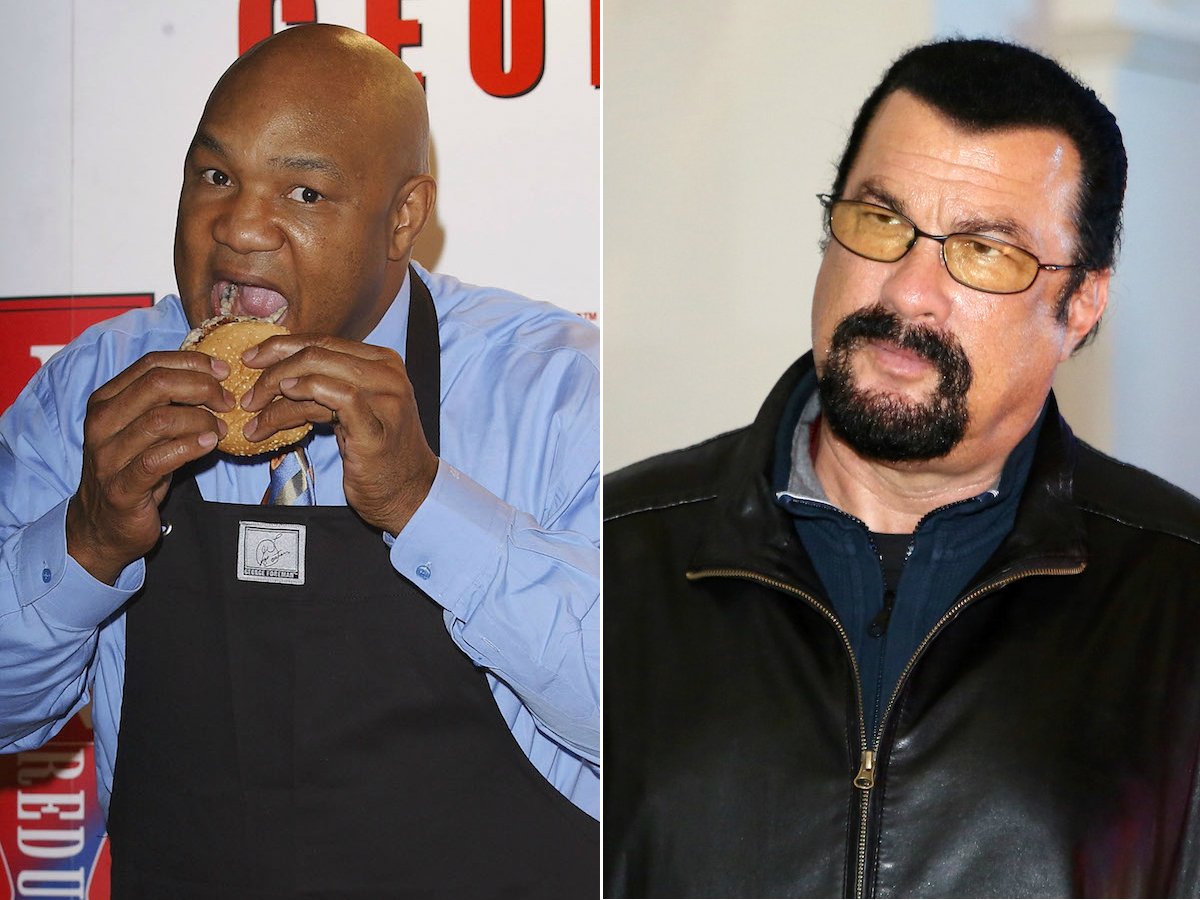 If you liked the August 26 megafight between Floyd Mayweather and Conor McGregor, but thought the fighters were a little young, a little fast and a little skinny, then have we got the fight for you. 
George Foreman vs. Steven Seagal, a matchup of two fat, old, wheezing fighters that the former heavyweight champ and renowned grill magnate is trying to make happen.  
Foreman tweeted a challenge to Seagal on Monday, suggesting rules similar to the Money Fight. He would box, Seagal would get to fight however he wanted (as long as he doesn't use weapons) and the fight would go 10 rounds. 
In subsequent tweets, Foreman suggested that the fight would get two million pay-per-view buys, proving that he's taken too many hits to the head. If this fight ever were to happen—and we've learned never to say never about nonsense like this—it would be more likely to appear on Fox on a Thursday night than on a channel that cost $99 for the night.
The 68-year-old champ isn't completely delusional. After issuing his challenge, he acknowledged that both he and Seagal are not at their physical peaks.
Asked why he was singling out Seagal for a challenge, Foreman said that the 65-year-old star of Under Siege "really can fight." But he insisted that, even after 20 years away from boxing, he's still got that jab that made him famous
Foreman hasn't fought in two decades now. His last bout was against Shannon Briggs on November 22, 1997, a fight he lost with a majority decision. But that didn't stop some of his Twitter fans from predicting a win for Big George in the form of these highly entertaining GIFs.
https://twitter.com/MrSmoothSafc/status/914968446500245507