How The 2022 NFL Draft Impacted Super Bowl LVIII Odds At MaximBet
Championship contenders re-stocked, while other teams may have added key players to land them in the Big Game.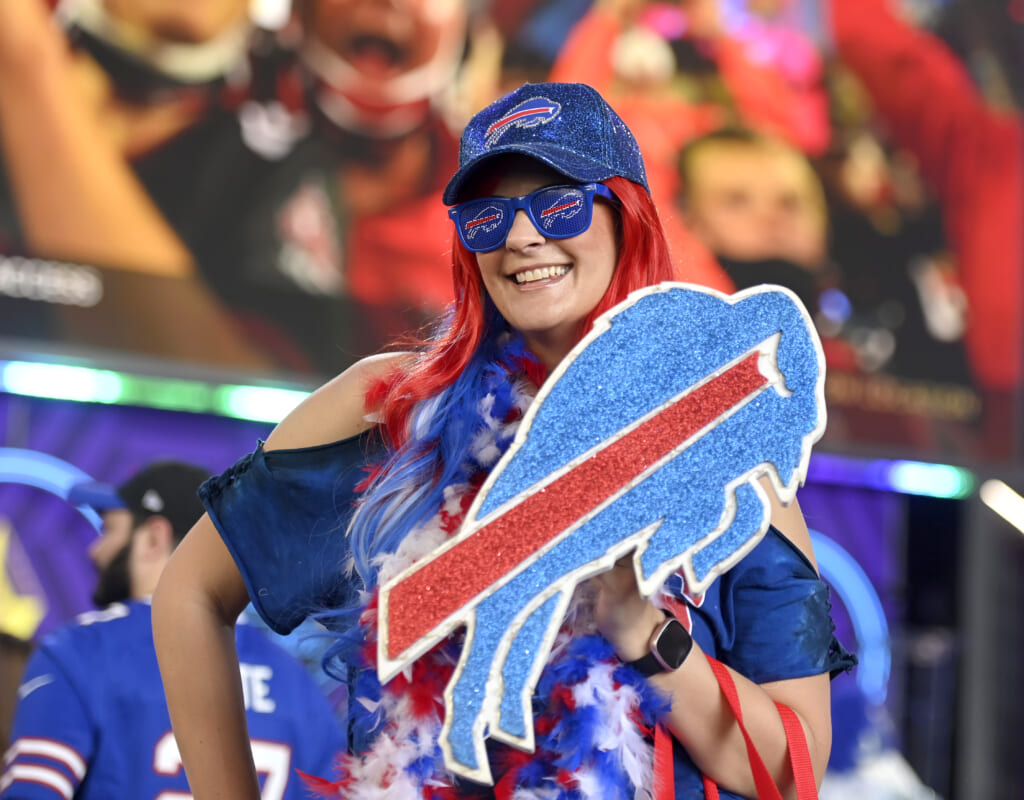 While it's true you probably can't lose a Super Bowl on draft day, you can absolutely win one.
It's been proven time and again, whether it's taking Peyton Manning No. 1 overall over an equally touted Ryan Leaf or grabbing an afterthought quarterback in Round 6 (yeah, Tom Brady) with a chip on his shoulder the size of Mount Everest that no therapist, multiple championships or a supermodel wife can put a dent in.
Or, you could use those picks to package them for other players, say a great quarterback on a horrible team and a first ballot Pro Football Hall of Fame pass rusher and use those guys to land you a Vince Lombardi Trophy.
Yes, indeed, Super Bowls can be won on Draft Day.
Looking at the post draft Super Bowl odds over at MaximBet, we can use this opportunity to jump in early while our plus money is large, using the draft as our cheat sheet to pick teams that helped their case, while avoiding those that may have taken a tumble.
Before we get into it, we need to set some ground rules.
Obviously, the bad teams like the New York Jets, New York Giants and Detroit Lions had the best drafts. They had plenty of picks and used them correctly. While the Lions and Giants might end up making the playoffs in a wide-open NFC as wild cards, none of the teams with the "best draft hauls" are making the Super Bowl. There's just no chance.
But, hey, if you want to toss some modest cash on the Lions with +12500 odds at MaximBet, don't let me stop you.
The Drafts I Liked
Buffalo Bills +700
The Bills had just one hole on their team after addressing their pass rush by signing two-time Super Bowl Champion Von Miller in the offseason: Cornerback. So, at selection No. 23 they took the best one on the board, Kaiir Elam out of Florida.
For good measure, they took another corner at No. 185, Christian Benford from Villanova and added a running back to upgrade that position in Round 2, grabbing James Cook from Georgia.
Buffalo was already MaximBet's favorite to win Super Bowl LVIII before the draft, and adding an upgrade at corner and probably at running back should do nothing to slow that train down. If I'm picking my AFC winner today, in May, it's the Bills.
Baltimore Ravens +2200
While I criticize Ravens offensive coordinator Greg Roman for running the old Philadelphia Eagles playbook from Tecmo Super Bowl and trying to get Lamar Jackson killed, Baltimore aced this draft by taking two players in the first round that will make an already elite defense better and, at worst, make Roman's Pop Warner offense more effective.
The Ravens grabbed the consensus best safety in the draft, Kyle Hamilton, at pick No. 14 and then, after trading Hollywood Brown to the suddenly receiver poor Arizona Cardinals, nabbed Iowa center Tyler Lenderbaum with the 25th pick.
They added David Ojabo, Michigan's other elite edge rusher at No. 45 in the second round.
You might think that trading away your best wideout, Brown, might be a mistake. The kid just put up a 91 catch, 1,008-yard season in one of the worst passing offenses in the NFL. But that's just because you're used to watching real NFL football played, called by offensive coordinators that deserve their jobs and can create pro level passing attacks. 
Greg Roman has no use for a wide receiver who can actually catch and make plays with the ball. Don't be ridiculous. He needs down the field blockers so he can get Jackson consistently annihilated by safeties and linebackers like he's running the veer offense at a Division III no-scholarship school.
The last time the Ravens had a next-level safety and above average pass rusher, they hoisted a Lombardi with Joe Flacco at quarterback. It's something to think about.
The Drafts I Hated
Kansas City Chiefs +1000
You're going to see a lot of positive Chiefs draft grades this week. Do not believe them. The corner they drafted first at No. 21, Trent McDuffie out of Washington, did not have a single interception last season. Their elite first-round edge rusher George Karlaftis? He had 4.5 sacks playing a Big 10 schedule. And while I like Skyy Moore in the second round, I find it hard to believe he's the next Tyreek Hill right out of the box.
Green Bay Packers +1100
Did you know that the Packers had the ninth-best defense in the NFL last season, giving up just 328.2 yards and 21.8 points per game?
Well, apparently, they didn't, because after trading away their best wide receiver (and one of the best in team history), Devante Adams, they decided to take a couple of defensive guys with their two first round picks.
And while both those players, Quay Walker and Devonte Wyatt (both out of Georgia) are quality players, they're not going to help them score touchdowns. Something their offense did just one time in their 13-10 NFC Divisional Round home loss to the San Francisco 49ers.
New England Patriots +3400
Hey, far be it from me to tell the Super Genius Bill Belichick how to do his job, but when you take a guy that other teams have a third round grade on, Cole Strange, guard out of UT-Chattanooga, with your first pick, you've probably already shit the bed.
And maybe it's just me, but selecting a quarterback like Bailey Zappe out of Western Kentucky in the fourth round probably doesn't send the best message to your supposed franchise quarterback Mac Jones who got you to the playoffs last season.
Adam Greene is @TheFirstMan on Twitter.
Ready for some NBA Playoffs action? Take advantage of MaximBet's massive welcome offer that puts a 100% bonus up to $1,000 back into your betting account after your first deposit. Sign up here today to maximize your sports betting experience with MaximBet.