Joe Rogan Has Some Advice for Ronda Rousey, and She Might Not Like It
The UFC star needs to focus on fighting or get out of the game.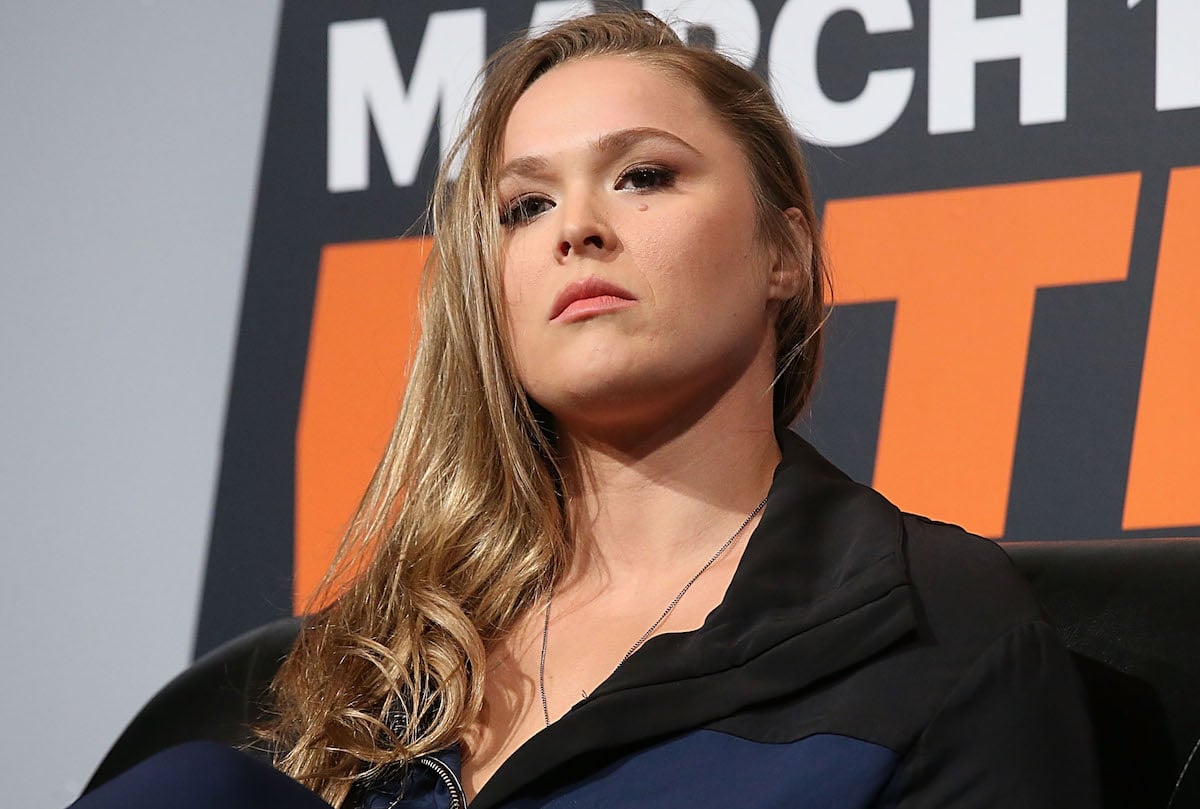 There are plenty of reasons to be worried about Ronda Rousey's impending return to the Octagon, from her long layoff to Amanda Nunes' vicious striking ability. Last week, Rousey gave her fans another cause for concern when she told Ellen that the bout with Nunes is "definitely one of my last fights."
Why's that a bad thing to hear? Because if Rousey is not single-mindedly focused on Nunes, she's in big trouble.
Here's how Joe Rogan put it to TMZ: "It's exciting to see her to come back if she wants to come back, but whenever someone starts saying a couple more fights and then I'll go into movies, I go, 'Man, I don't like hearing that.' Because when you have one foot out the door, you should probably put both feet out the door."
He makes a good point. If Rousey walks into the cage with Nunes and is not completely prepared for the moment, she's going to get trashed. That's what she risks by spending time contemplating what comes next. Nunes, on the other hand, isn't thinking about acting or modeling or what comes next. She's just thinking about winning.
" tml-render-layout="inline
Of course, there's always the chance that Rousey doesn't even walk into the cage with Nunes. That's what former world champion boxer Christy Martin thinks will happen. The 47-year-old recently spoke to Fight Hype and said she doesn't think Rousey will show. "I don't think we'll ever see her December 30th. Unless Dana White has some serious contract on her that she can't do anything else, including movies and commercials and so on, unless she gets back in the ring."
Martin is down on Rousey because she believes she's a bad a role model for young women and because she thinks Rousey sucks as a fighter. "I would give anything if I was 10 years younger just to show her. Are you kidding me, Holly Holm knocks you out? Holly Holm punches like a feather," Martin said.