Joe Rogan Says He Will Not Participate in 'Cursed' UFC 249
"You're going to have to test everybody."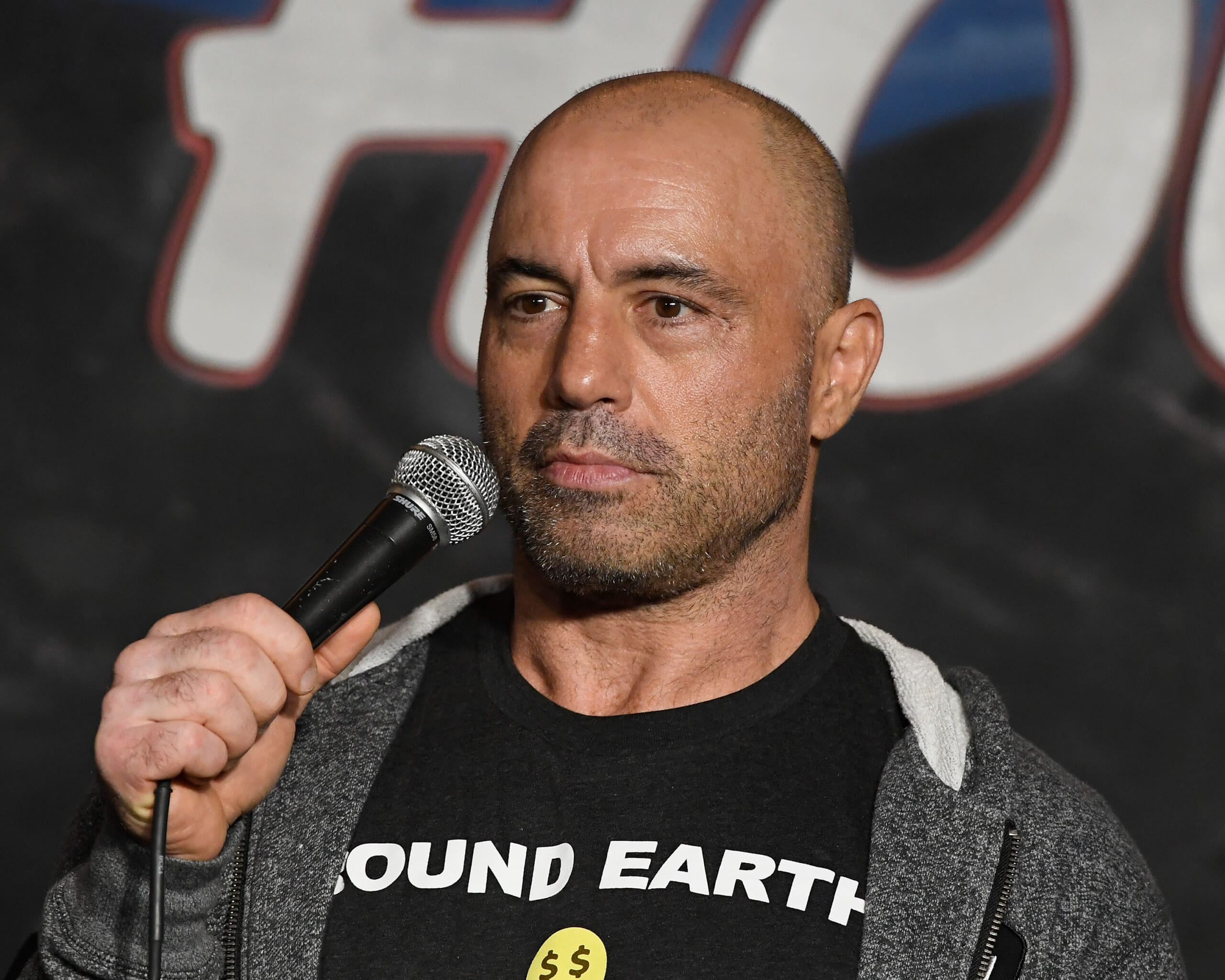 If Khabib Nurmagomedov and Tony Ferguson really do face off for UFC 249—and Dana White seems bound and determined to make sure they do—Joe Rogan will not be involved. He said so on a recent podcast and made it clear the novel coronavirus pandemic was why he planned to stay out of it.
"I guess someone's going to commentate it," Rogan said, "It's not gonna be me. UFC is talking about putting on a fight on April 18. And I don't know how they're gonna do that. I don't know if they're gonna be able to do that in the United States. They're talking about doing it in a place with less than 10 people, just in an open arena."
Yahoo Sports reports on why Dana White is going forward no matter what at the moment:
Here are the basics. White wants UFC 249 to happen on April 18, headlined by the highly anticipated lightweight title fight between champion Khabib Nurmagomedov and Tony Ferguson. It will be staged with no fans in a mostly empty sound stage or arena … somewhere.

Perhaps in Florida. Perhaps in the Middle East. Somewhere. White isn't yet saying. 
White told Yahoo Sports, "One thing I do know is I'm not wrong" in going ahead with the bout. 
"I know I'm right," White said, "I know it's the right thing to do."
Rogan has a gloomy view. "This fight is so cursed," he said, "This is how Dana feels. This is why Dana's trying so hard to make it happen, even if there are only 10 people in the room."
The commentator then talked about the 500-pound elephant in the room, the novel coronavirus pandemic. "The thing is, how are they going to make sure nobody has [COVID-19]?"
"You're going to have to test everybody," Rogan continued, "And if someone has it, do you let them fight? What if they have it, and they're like Idris Elba, and they have no symptoms, but they've got the corona? What if Khabib has the corona? Or what if Tony [Ferguson] has the corona? Does Khabib even fight him?"
Hard to deny Rogan's points. 
If UFC 249 does indeed happen, hopefully with healthy fighters who have all been tested for COVID-19, it will likely be broadcast on pay-per-view on April 18, 2020 from…somewhere.