Meet the World's Greatest Wingsuit Pilot Who Soars Through the Air at an Absolutely Insane 120 MPH
Jokke Sommer is legend.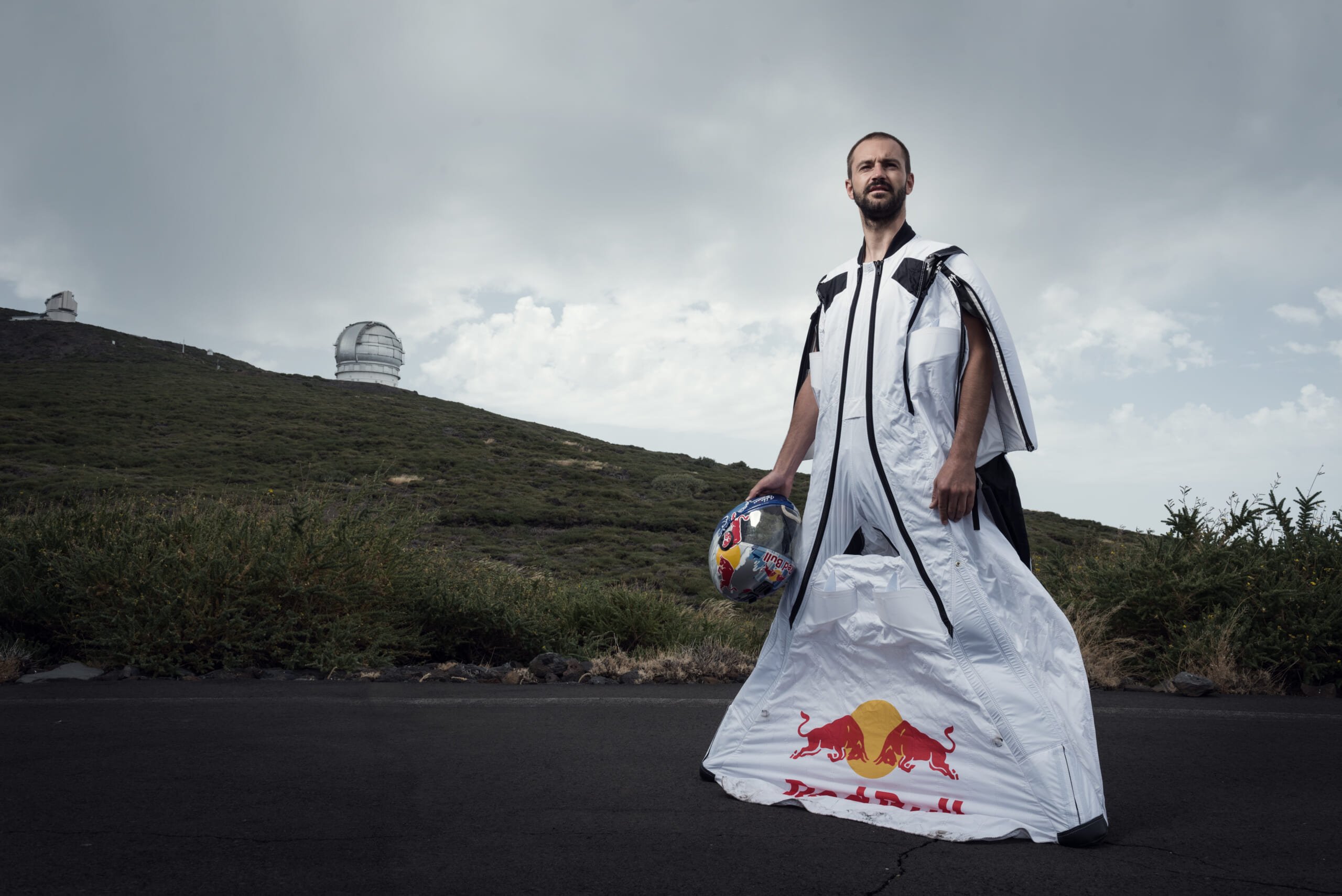 It's called Le Pas dans le Vide—Step Into the Void—a tourist attraction at the top of Aiguille du Midi mountain, a ski resort in the French Alps town of Chamonix. If you're a tourist, you take a cable car and then an elevator to the peak, where you can gaze at the spectacular scenery below.
If you're Jokke Sommer, you take the same elevator to the top of the mountain—and then you jump. "It's pretty crazy," Sommer says. "You're standing there with the tourists and then you go over. You can fly for three minutes, from 12,000 feet. It's super trippy, like Alice in Wonderland."
Sommer is one of the world's premier wingsuit pilots, in addition to being a BASE jumper, paraglider, free skier/boarder, surfer, and moto-cross rider. "Lately I've have been flying my wingsuit and my speed rider in Chamonix and Switzerland, traveling around Europe, and then in Portugal for some big wave surfing," he told me when I caught up with him in his native Norway. 
In a video Sommer posted in January, he was piloting another dangerous toy, a paraglider known as a speed wing, down a slope in Chamonix. Actually, above the slope, while throwing in the occasional 360. His friend Graham Dickinson, another famous flier, posted on Sommer's Facebook page: "Jokke Sommer tearing it up in paradise on his 8.5 Mirage speedwing. Wish I was their [sic] with you bro, looks so damn fresh." You could sense the admiring adrenaline junkie in Dickinson's post.
That was on January 22. Three days later, Dickinson was gone. He had been flying in China's Tianmen Mountain National Forest Park in Hunan, which has become, like Chamonix, a magnet for the young, mostly male tribe of wingsuit fliers. When Dickinson failed to return from a jump, a local search and rescue team was called in. They found his body on a cliff. No one was surprised. Dickinson, 28, was a wingsuit wonder who was always after the next rush, always pushing the envelope. In China, the envelope pushed back.
It often does in wingsuit flying; in the past five years scores of people have perished, some as their GoPros recorded their fates. Yet the sport continues to grow more popular. 
"People don't do it because of the danger; they do it in spite of it," says Iiro Seppanen, a wingsuit pioneer, film producer, and one of the promoters behind the World Wingsuit League, a competitive event that takes place annually in China's Tianmen Mountain—where Dickinson died. His WWL league is combining components of competition and safety to turn human darts into something more along the lines of F1 pilots.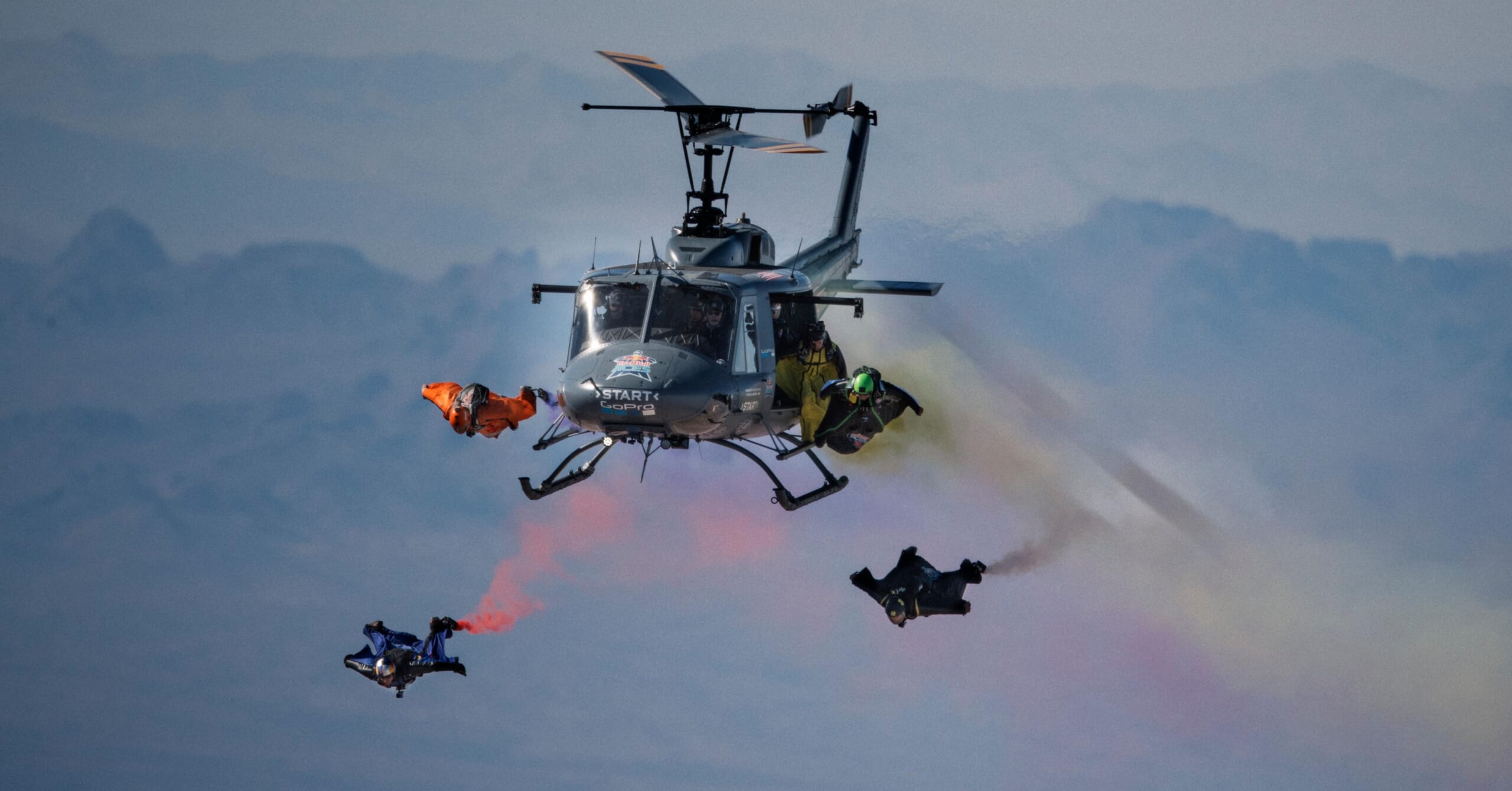 Seppanen was, like Sommer, a contented BASE jumper (as in, Building, Antenna, Span, and Earth), happy to hurl himself of cliffs or skyscrapers and then glide down under a parachute canopy. Then wingsuits appeared and everything changed. 
By adding sail-like fabric between the jumper's legs and wings with baffles that fill with air, parachutists were able to create the aerodynamic "lift" that mathematician Daniel Bernoulli described in 1724. Instead of quickly reaching terminal velocity, they could instead travel horizontally before having to pull the ripcord.
The wingsuits allow them to fly parallel to the terrain at 120 mph in what is known as proximity flying. The videos in which Sommer appears are visually stunning; a human cruise missile streaking through spectacular alpine couloirs, mere feet above the rocks and trees.
Sommer, 30, has found peace, thrills, a career, and a fantastic lifestyle amid the carnage of the wingsuit brotherhood. Life is an adventure game, he says, and wingsuiting amps the experience of being alive on earth— while at the same time threatening to shorten your stay. 
"Since I started, I've lost more than 40 friends," he told me, not coldly but matter-of-factly. "It's a strangeness you get used to. A lot of people quit, and I understand. If the sport doesn't give you everything you dreamed of, you should quit."
As a kid he did the usual sports, but then at 12 got more into snowboarding. As a teen, a friend introduced him to motocross. When he was 21, another friend agreed to take a skydiving course with him. "Since that day I was hooked," he said. A year later he switched to BASE jumping.
His first big break came in 2010 when he was selected to appear on a Norwegian reality show called Mission Sudden; he was originally hired as an aerial cameraman. He did another show in 2011 and then received the recognition that every adrenaline addict craves: an endorsement contract with energy drink Red Bull.
Last year, which saw the deaths of legends Alexander Polli and Uli Emanuele, seemed unrelentingly lethal, but Sommer says that's not the case. "Every year is a bad year." 
There was 2013, for instance, when he was shooting his documentary Wingmen that took him around the world, flying in exotic locales with two friends, Frenchman Ludovic Woerth and fellow Norwegian Espen Fadnes. They got to Dubai, but Woerth split off for Switzerland to do a jump for a film company. 
Sommer got a text message a few days later: Woerth and two others were dead. In 2015, Dean Potter and Graham Hunt tried to fly through a V-shaped rock formation in Yosemite National Park known as Lost Brother. The sound of the impacts announced their deaths.
For Sommer, the losses are sustainable because he doesn't see death as the end: "I believe in a bigger universe." When it comes to soaring around Earth, the payoff for his fellow wingmen is too enormous to worry about dying. "Some of my friends did a lot of amazing, amazing things," he says. "They died at 35 but lived 100 times more than the guy who made it to 80."
Sommer has had his own flirtation with mortality. A mistake in maneuvering had sucked him toward a rock ledge at 120 mph. "The mountain passed by my face super slow. I remember the details of that rock, the little grass that was on it. I was thinking about Mom and Dad, my girlfriend. I was like, 'Fuck, I fucked up. They are going to be pissed off.' It was super crazy, an out-of-body experience, but beautiful in a way, too."
The near misses, the tragedies, have prompted a rethink. He recently spent nine hours in a wind tunnel—about 10,000 jumps' worth—to gain as much understanding as he could about the aerodynamics of airborne homo sapiens. "I did all the crazy shit," he explains. "Now I can restart and go back to zero with the knowledge I have."
It doesn't mean he'll stop, as he puts it, filling up as many glasses as he can. There will be big waves to surf, and big air to jump. And certainly, there will also be more friends to mourn.