Kobe Bryant's MVP Game-Worn Jersey Could Become The Most Expensive Ever Sold
Kobe's Lakers jersey from his sole MVP season is estimated to be worth up to $7 million.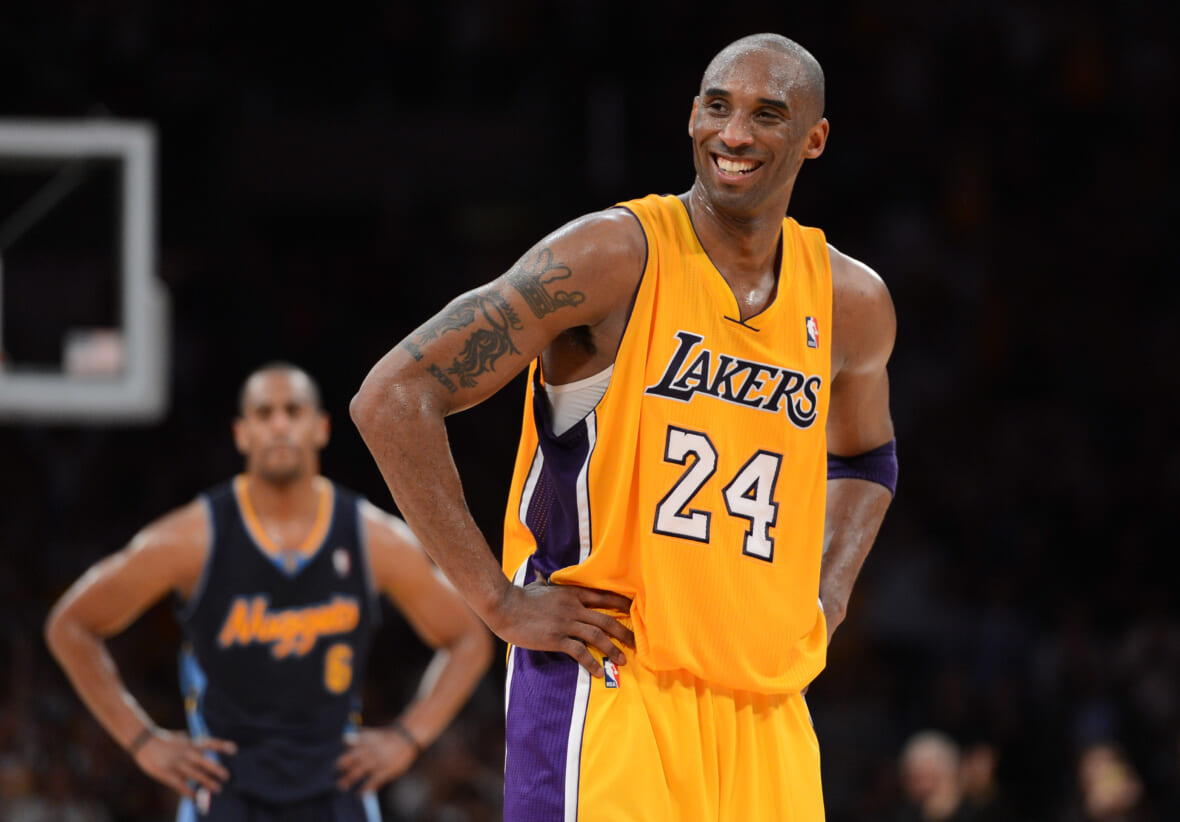 January 26 marks three years since Kobe Bryant died alongside his daughter in a tragic helicopter accident. The sports world and beyond met the tragedy with an outpouring of support that culminated with more than a dozen new tribute murals around L.A., Bryant's hometown since the superstar shooting guard started his twenty-year career with the Lakers in 1996.
Now, the same jersey that Bryant tugs at in the famed mural by Jonas Never, near L.A.'s Staples Center, is headed to an online auction with Sotheby's in February. Valued at $5 million to $7 million, this signed piece of sports history could become the most expensive basketball jersey ever sold, shattering the previous record set by another Bryant jersey that went for $3.7 million in 2021.
Bidding runs February 2 through 9—inaugurating Sotheby's ZENITH sale, which will offer memorabilia from unparalleled legends like Tom Brady, Michael Jordan, and Roger Federer.
The "Black Mamba" changed his Lakers jersey number from 8 to 24 in 2016, halfway through his career and tenure with the team. The jersey in question hails from the 2007-08 season, Bryant's only MVP season, during which he scored a staggering 645 points in 25 games for an average of 25.8 points per game.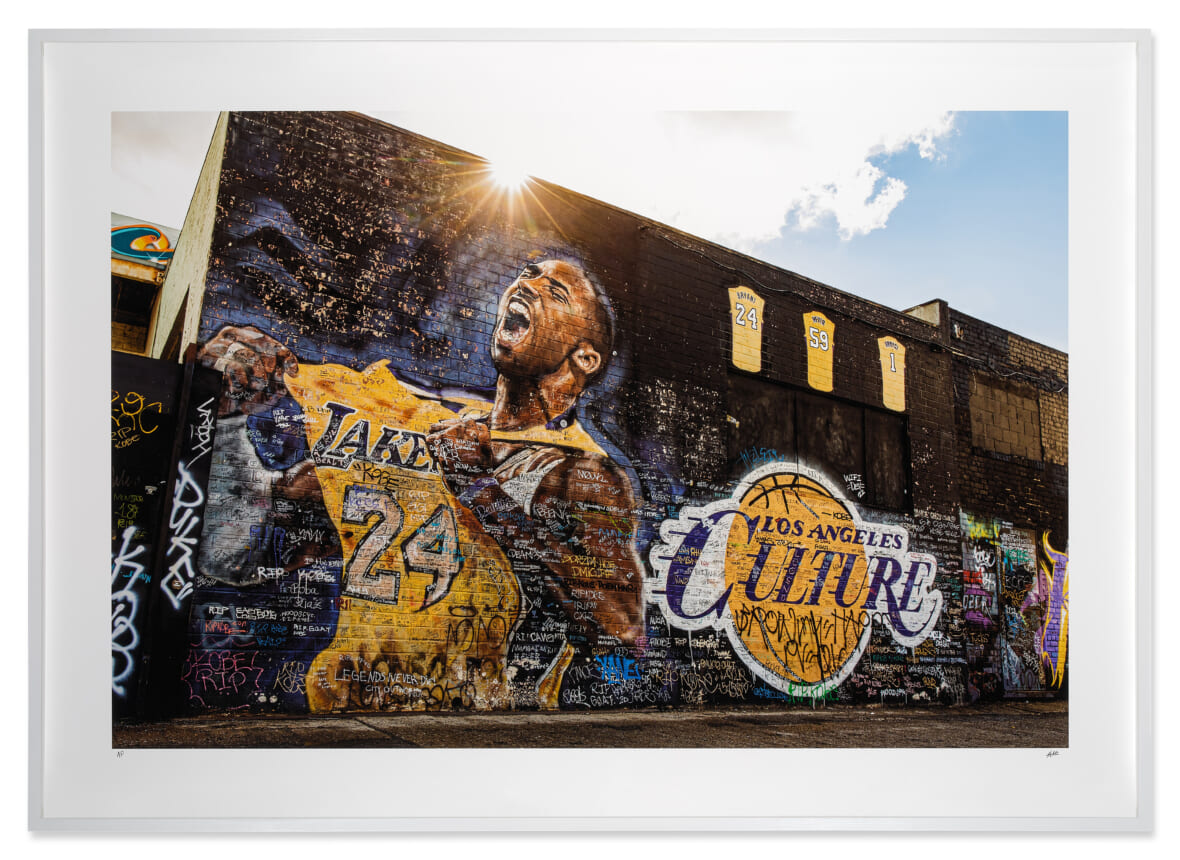 Bryant also wore this jersey in Game 2 of the Western Conference First Round series in 2008 against the Denver Nuggets, when he sank a three-pointer with 5 minutes left in the last quarter to secure a monumental 14-point lead for the Lakers. The triumphant image of Bryant tugging at his jersey in the Staples Center mural hails from a photo taken just moments after that victory.
Bryant's legendary jersey, an iconic piece of memorabilia that's now sports, will go on public view at Sotheby's New York from February 1 -7 before hitting the block alongside a collection of photographs from Greg Cohen that immortalize Bryant tribute murals across Los Angeles.