LaVar Ball and Family Are Getting a Reality Show, But They're Totally Not the Kardashians of Basketball
"We the Balls, welcome to the Ball era."
Screengrab
Lonzo Ball's Summer League debut in Lakers-Clippers game was, well, nothing to get excited about. But his NBA star son's bad game isn't the kind of thing that will ever get showboating, loudmouth NBA dad LaVar Ball down for long. 
TMZ's camera caught the elder Ball out on a shopping trip and he was in fine form—bragging on his brand and slagging the competition. The competition in this case, bizarrely, was the Kardashian clan.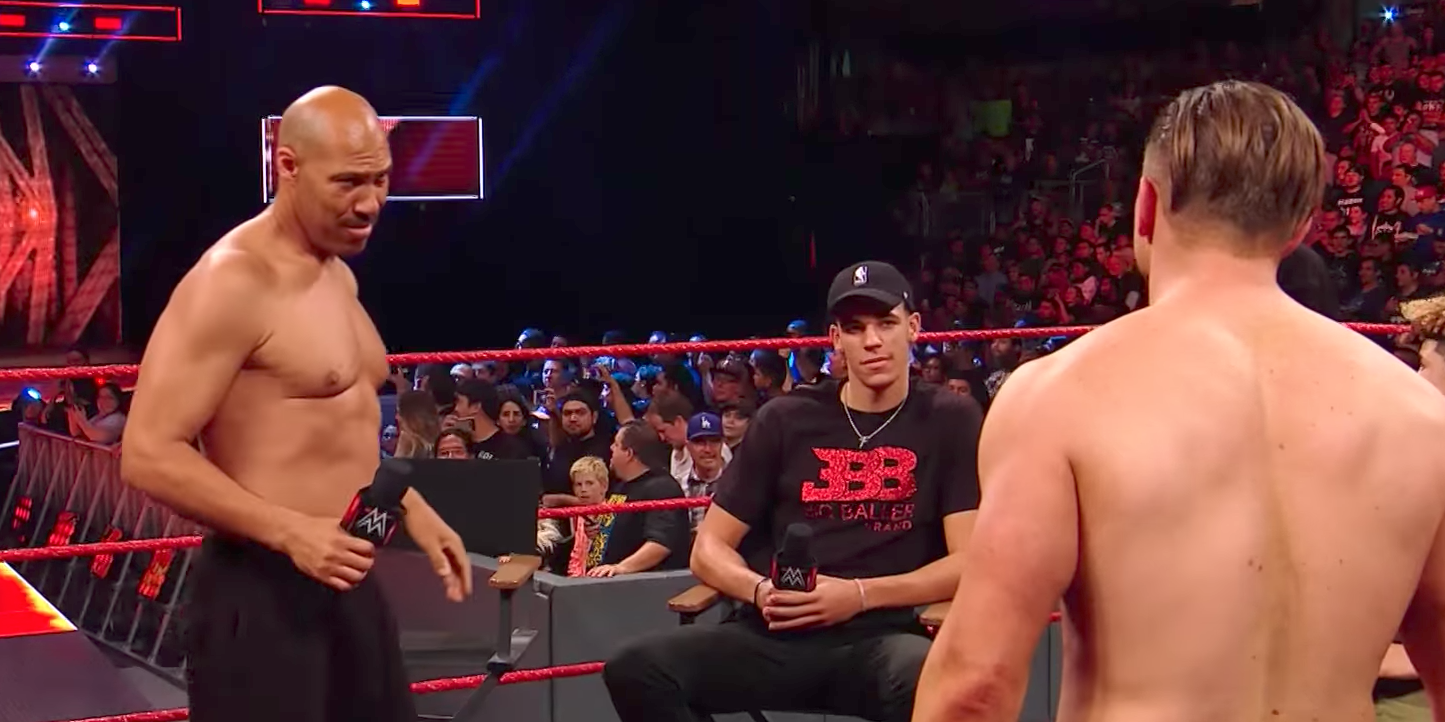 Because yeah, that's right, the Ball family is getting their own reality show. Deadline reported Thursday that we can thank Facebook's push into original video production for that:
. . .[A] yet-to-be-titled docuseries about the Ball family, whose sons Lonzo, Liangelo and LaMelo have taken the basketball world by storm. Freshman UCLA star Lonzo Ball was chosen by the Los Angeles Lakers as their No. 2 pick in the NBA Draft last month. Liangelo and LaMelo are stand-outs at Chino Hills High School.
TMZ asked if this show would make his family the basketball version of the Kardashians. He clearly didn't think so and didn't really like the comparison, saying (among other things) "I ain't no Kardashian, I ain't Kris Jenner. We the Balls, welcome to the Ball era."
So, great—a lot more LaVar to go around.
One of the only upsides we can see to this is it's highly unlikely that LaVar (or Lonzo, for that matter) will ever try to stop a riot by offering a heavily-armored police officer a Pepsi. 
Or, for that matter, a free pair of $500 sneakers.
h/t TMZ