Wild Brawl Breaks Out at Lingerie Football Game
WOW.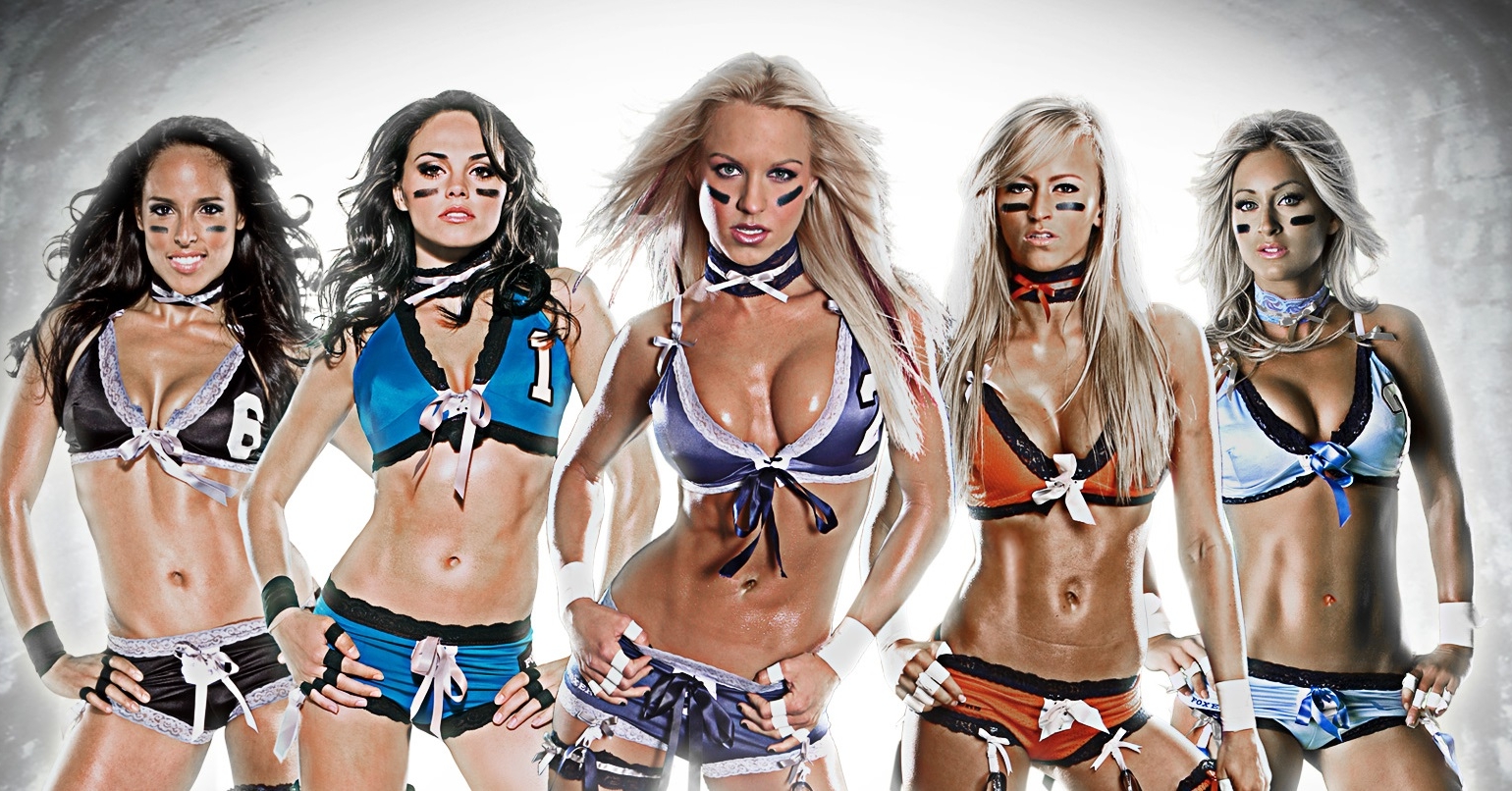 The Austin Acoustic and Atlanta Steam, two actual teams in the Legends Football League, formerly known as the Lingerie Football League, threw down last week in one of the feistiest football brawls we've seen in some time. 
The bra-clad brouhaha commenced after Austin's Kendria Robinson failed to catch a pass and Atlanta's Amber Clark taunted her. Robinson stood up ready to fight when Clark's teammate Alfye Gore stepped in. Then the ground and pound began. 
Once the fight was contained, the Acoustic went on to win the game 18-14. 
Lingerie football players have a long tradition of beating the snot out of each other while wearing little more than their undies.
Last summer, Pittsburgh Rebellion running back Sonia Osselborn found herself on the business end of a one-punch knockdown during a game with the Omaha Heart. Though she was sidelined for the game, Osselborn ran on the field after her team scored a pivotal touchdown. 
Then she pushed Amanda Hogan, who planted Osselborn on her ass. 
Back in 2016, there was another all-out lingerie footbal brawl that caught out attention. This one saw Atalnta going at it with the Chicago Bliss. And quarterbacks coach Matt Pike learned the hard way that LFL players are not to trifled with. 
See you next summer with another LFL brawl.