Lionel Messi's World Cup Instagram Post Is The Most Liked Ever
The 2022 World Cup champion's glorious victory celebration snaps are the most popular pics on the 'gram.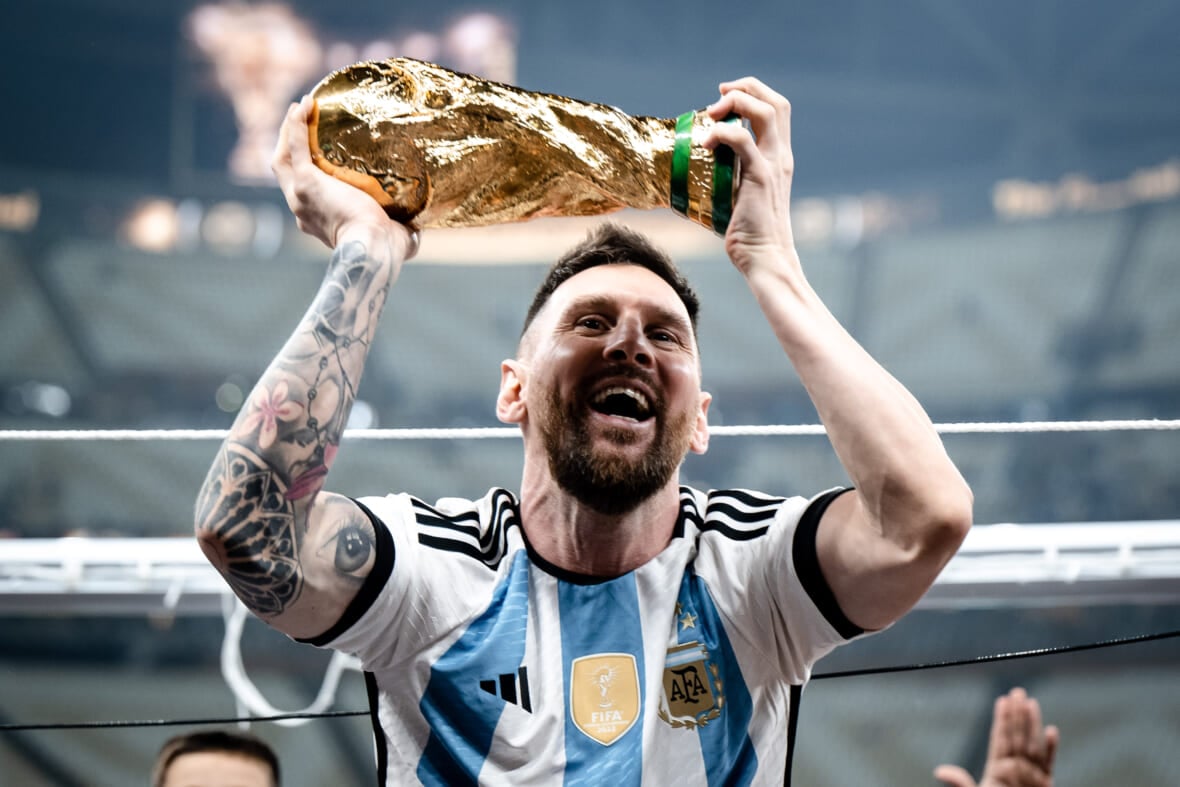 Argentina national team captain and 2022 World Cup champion Lionel Messi has set the record for the most popular Instagram post of all time.
The world's highest paid athlete dropped a carousel of victory celebrations—beginning with a truly glorious photo of the Argentine soccer star hoisting his Cup trophy—that handily broke the record for the social platform's most liked post after 67 million fans hit IG's "heart" button.
As the BBC reports, the previous record holder was a picture of an egg posted expressly to set IG's "like" record in 2019. It topped out at just over 57.6 million, stealing the then-record from Kendal Jenner's 2018 photo of her baby Stormi, which collected 18 million likes.
But this isn't the only record Messi notched with his team's World Cup final win against France in Sunday's World Cup final.
According to Guinness World Records, Messi also set the record for the most World Cup matches played (26); most World Cup Man of the Match awards (11); most World Cup appearances as captain (19), and most World Cup appearances by a male player (5).
But back to Instagram, Messi recently ranked second to soccer rival Cristiano Ronaldo on the platform's list of highest-paid users. Perhaps having the world's most liked post will help Messi take that record too in 2023.