Michael Jordan Says Loudmouth NBA Dad Lavar Ball Couldn't Beat Him One-on-One If He Were 'One-Legged'
Come at the GOAT, best not miss.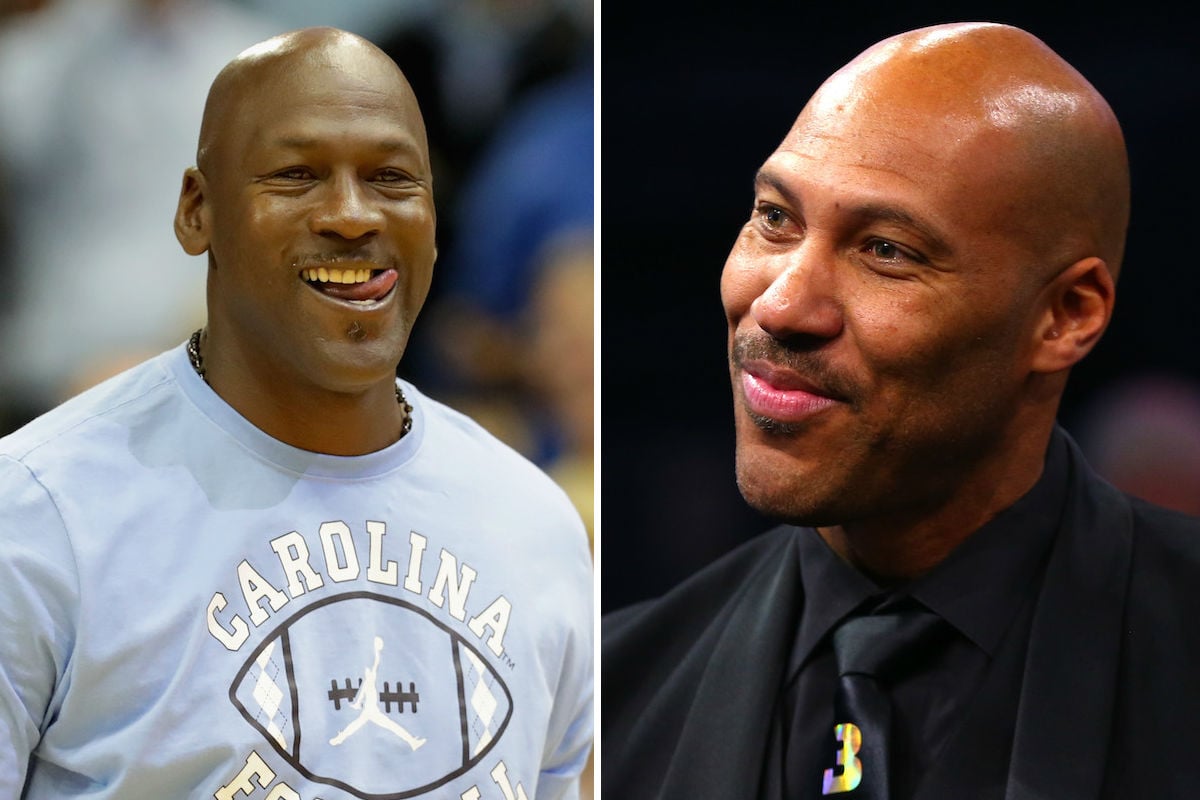 Right now, Lavar Ball is sitting in the green room for some ESPN show grinning. The father of Laker's point guard Lonzo Ball and the biggest troll in the sports world has just gotten exactly what he's always wanted: Validation from the greatest player to ever put on a pair of sneakers. 
Months after Ball started going on TV talking about how he could take down Michael Jordan in a game of one-on-one, His Airness has finally responded, and unsurprisingly, he thinks Ball is delusional. 
Speaking to a group of kids at a basketball camp, Jordan was asked about Ball's absurd claim. After ripping Ball's college stars, Jordan weighed in on the hypothetical matchup. 
"It doesn't dignify an answer, but I'm going to give it to you because you asked the question. I don't think he could beat me if I was one-legged," Jordan said. 
Another old man who is far more accomplished on the basketball court than Ball recently weighed in on the over-the-top stage dad. ESPN commentator Jay Bilas, who averaged 10 points and six boards in his best season at Duke, recently wrote a column ripping Ball. 
As Bilas writes, he initially enjoyed "many of the antics" he saw from Ball. 
At first, I knew him as a sometimes entertaining mouth with little fiber behind his words. He made me laugh, and I enjoyed the banter. I laughed when he said he could beat Michael Jordan and Charles Barkley after averaging two points per game and shooting 40 percent from the field and 40 percent from the foul line at Washington State.
But things soon changed when Ball revealed a consistent sexist streak, evident in his telling a TV reporter and a female ref to "stay in your lane."
Well, LaVar Ball lost me on that one. Not that he cares or should care, but I am done with him. I am done listening to him, consuming his nonsense or caring what he has to say. If he apologizes to the women he has insulted and changes his bizarre behavior, I can certainly change my mind. But absent that, I will no longer laugh at the behavior of LaVar Ball, nor will I participate in the coverage of his prattle and hot air. It is not worthy of our coverage and not at all funny anymore.
Bilas ends by writing that Ball is a "misogynistic buffoon unworthy of my time."