Michael Jordan Joins LeBron James, Steph Curry and Other NBA Stars In Free Speech Protest
"Those who exercise the right to peacefully express themselves should not be demonized or ostracized."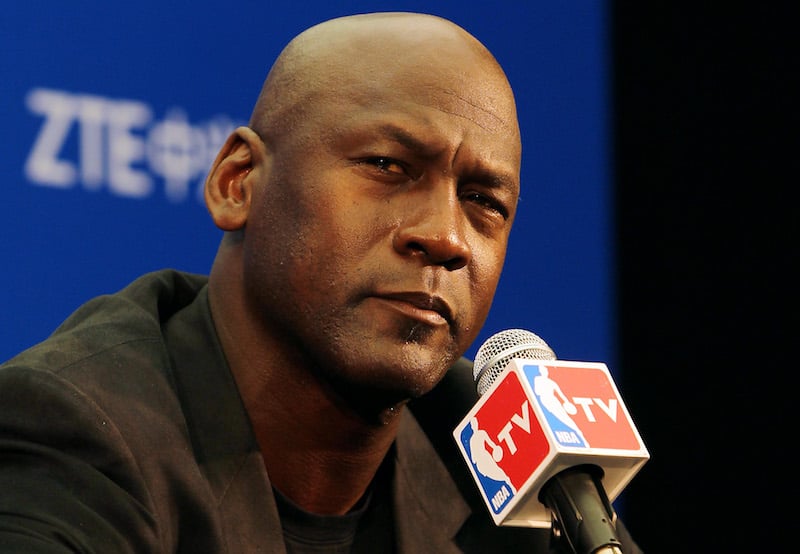 On Friday night, President Trump riled up more than 100 NFL players by calling those who kneel during the national anthem, a symbolic act meant to protest political brutality and institutional racism, "sons of bitches." And his controversial statement has been making headlines ever since, in case you hadn't noticed. 
On Saturday Trump turned his attention from the NFL to the NBA. In a tweet, Trump rescinded a White House invitation that had previously been extended to the Golden State Warriors. The team was reportedly unsure if it wanted to visit and Trump did not appreciate the hesitation.
https://twitter.com/realDonaldTrump/status/911572182060453893
By calling out Steph Curry, one of the league's most well-liked superstars, Trump drew the immediate criticism of a slew of NBA players. Among them was LeBron James, who called Trump a "bum" in a tweet of his own. 
U bum @StephenCurry30 already said he ain't going! So therefore ain't no invite. Going to White House was a great honor until you showed up!

— LeBron James (@KingJames) September 23, 2017
Later, Curry and James got the support of the biggest figure in the history of the NBA: Michael Jordan. Now the owner of the Charlotte Hornets, Jordan put out a statement to the Charlotte Observer on Sunday night: 
"One of the fundamental rights this country is founded on was freedom of speech, and we have a long tradition of nonviolent, peaceful protest. Those who exercise the right to peacefully express themselves should not be demonized or ostracized."

"At a time of increasing divisiveness and hate in this country, we should be looking for ways to work together and support each other and not create more division."

"I support Commissioner Adam Silver, the NBA, its players and all those who wish to exercise their right to free speech."  
For those who remember Jordan's playing days, this might be something of a surprise. The GOAT was famously apolitical, a quality summed up best by the possibly apocryphal quote, "Republicans buy shoes, too." 
Whether Jordan ever actually said that isn't clear, but his reputation as a player who prized "commerce over conscience," as Kareem Abdul Jabbar once put it, is hardly disputed.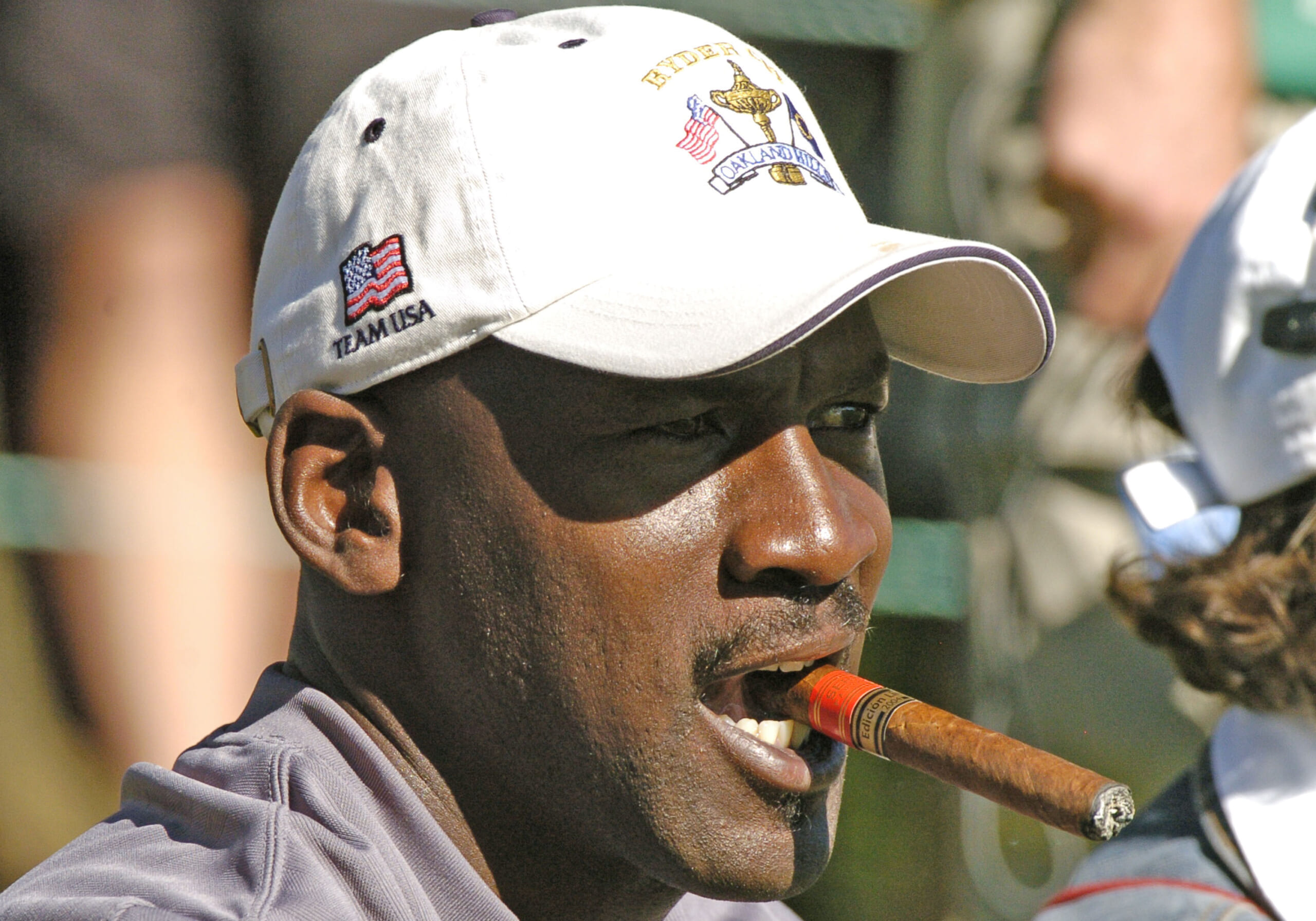 In 1992, the Chicago Tribune spoke to Jordan about the racial tension in Los Angeles after four police officers were acquitted in the beating of Rodney King. Rather than say anything substantive, he deflected responsibility for commenting at all. 
"They make it sound like Magic Johnson and myself are the only wealthy black people in America. Where are the Eddie Murphys? Where are the Arsenio Halls? Where are the Bill Cosbys, these type of people?" Jordan said. 
Jordan has begun to shed the apolitical label in recent years though. Along with this Sunday's statement, there are things like his $2 million donation to address police shootings. 
Upon giving that money last year, Jordan said, "I was raised by parents who taught me to love and respect people regardless of their race or background, so I am saddened and frustrated by the divisive rhetoric and racial tensions that seem to be getting worse as of late. I know this country is better than that, and I can no longer stay silent."
The rest of the NBA certainly isn't staying silent either.
With everything that's going on in our country, why are YOU focused on who's kneeling and visiting the White House??? #StayInYoLane

— Chris Paul (@CP3) September 23, 2017
Still wondering how this guy is running our country…. 🤔🤔🤔

— Draymond Green (@Money23Green) September 23, 2017
A #POTUS whose name alone creates division and anger. Whose words inspire dissension and hatred can't possibly "Make America Great Again"

— Kobe Bryant (@kobebryant) September 23, 2017
How you gonna withdraw an invite that somebody already said they weren't attending? 🤔🤡

— Bradley Beal (@RealDealBeal23) September 23, 2017