Michael Jordan's NBA Championship-Winning Sneakers Could Set Sales Record
"The Dynasty" represents the most valuable collection of Air Jordan sneakers ever brought to market.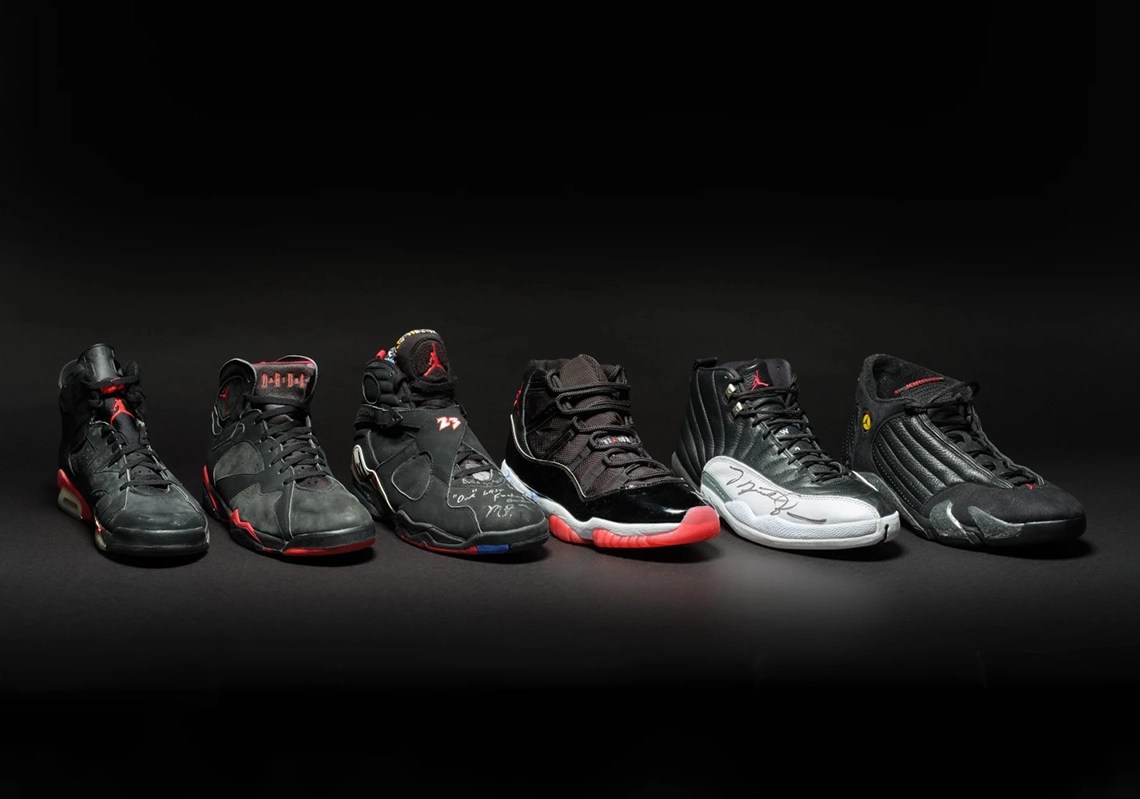 There's a good chance that Sotheby's will crack the world's most expensive sneaker record with its sale of six iconic Air Jordan sneakers sported by Michael Jordan during his dominant NBA career.
But "The Dynasty" collection is more significant than just any MJ game-worn kicks. There's a pair from each of Jordan's six NBA championship-winning games—the Air Jordan VI (1991), Air Jordan VII (1992), Air Jordan VIII (1993), Air Jordan XI (1996), Air Jordan XII (1997), and Air Jordan XIV (1998).
Their significance needs little explanation, but Sotheby's highlights the Air Jordan VI featured in MJ's first franchise NBA title with the Chicago Bulls, which was cemented with a 108-101 Game 5 victory over the Lakers at the Great Western Forum in Inglewood, California. Jordan hit 30 points, 10 assists, 4 rebounds, 5 steals, and 2 blocks.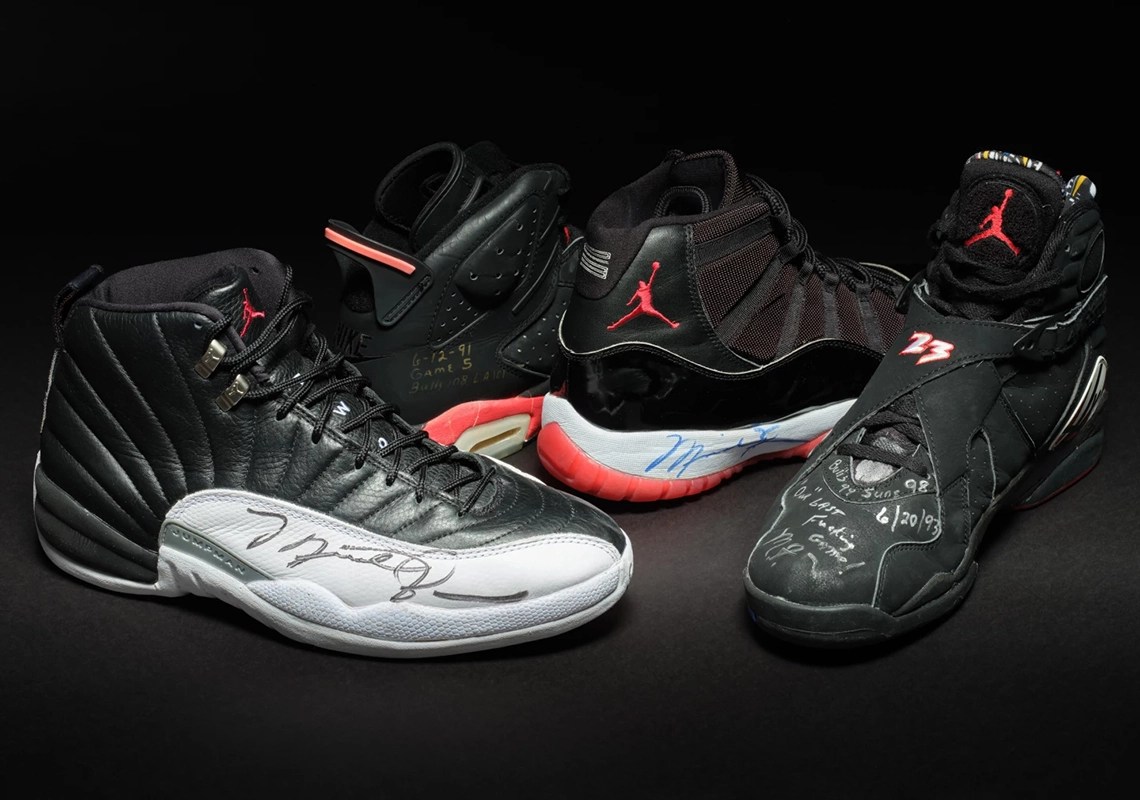 Jordan also never recorded fewer than 20 points in either of the three-peat runs and was named Finals MVP following all six of the championships, a feat that's yet to be matched by any player.
While Sotheby's hasn't released any pre-auction value estimates, new records are likely. In 2021, the $1.472 million Nike Air Ships donned by Jordan in his 1984 rookie year set the record for the all-time most expensive game-worn sneakers sold at auction, and they remain the second-most expensive pair of sneakers ever sold, next to the $1.8 million Kanye West x Nike Air Yeezy Grammy prototype.
Eric Hirsch, a modern collectibles specialist with Sotheby's, told Bloomberg he believes this collection could easily double the figure set by the the Nike Air Ships, but he wouldn't be surprised by 10 or 20 times that amount.
"The Dynasty" set will change hands under a Sotheby's private sale with no deadline, as opposed to an auction. It was first shown to select clients in London and New York and is now on display in Dubai—Hong Kong, Singapore and New York are up next.