Michael Schumacher's Ferrari F1 Car Sells For Record $14.9 Million
This pricy piece of F1 history secured multiple race wins under the legendary German driver's helm.
In addition to holding seven Formula 1 Drivers' Championships—tied for the winningest driver in history with Lewis Hamilton—Michael Schumacher has laid claim to another racy record.
One of Schumacher's former 2003 Ferrari F2003-GAs just fetched $14.9 million at a recent RM Sotheby's auction in Switzerland, making it the most expense F1 car of the "modern era."
Under Schumacher's helm, chassis No. 229 became the most successful Ferrari F2003-GA of its year. With it, the German F1 legend took all five of his victories for the 2003 season, which were crucial in securing the title by a razor-thin margin.
According to Road & Track, F2003-GA models featured a longer wheelbase than the earlier F2002-based predecessors, which facilitated implementation of a better aerodynamics package and Ferrari's cutting-edge 3.0-liter Tipo 052 V10 engine, which provided 845 hp at 18,300 rpm.
Ferrari overhauled the nearly 20-year-old open-wheel racer earlier this year. The marque reports that the gearbox, clutch, and hydraulic system all have plenty of life left in them, should the buyer want to channel their inner "Schumi" on a track.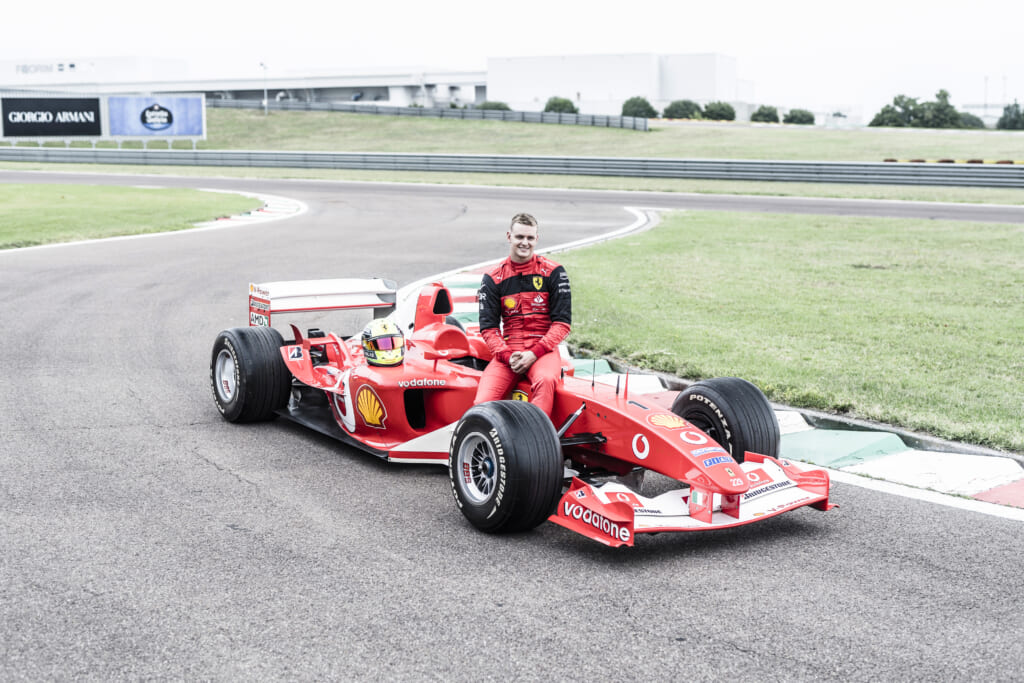 Schumacher's Ferrari 2003-GA set the record at an eye-watering new level, and it took the crown from the $7.5 million Ferrari F2001 that he drove to nine victories in the 2001 season. The presence of Schumacher's son, Haas driver Mick Schumacher, on the current F1 grid also adds an intangible value as the family name's legacy continues to grow.
Head to RM Sotheby's to learn more.