Mike Tyson Revealed How He Bought His Pet Tigers on Joe Rogan Podcast
"I had a bunch of fancy cars. Imagine that man, you'd be in an Aston Martin or a Ferrari. You'd have a tiger right next to you, man. That'd be so awesome."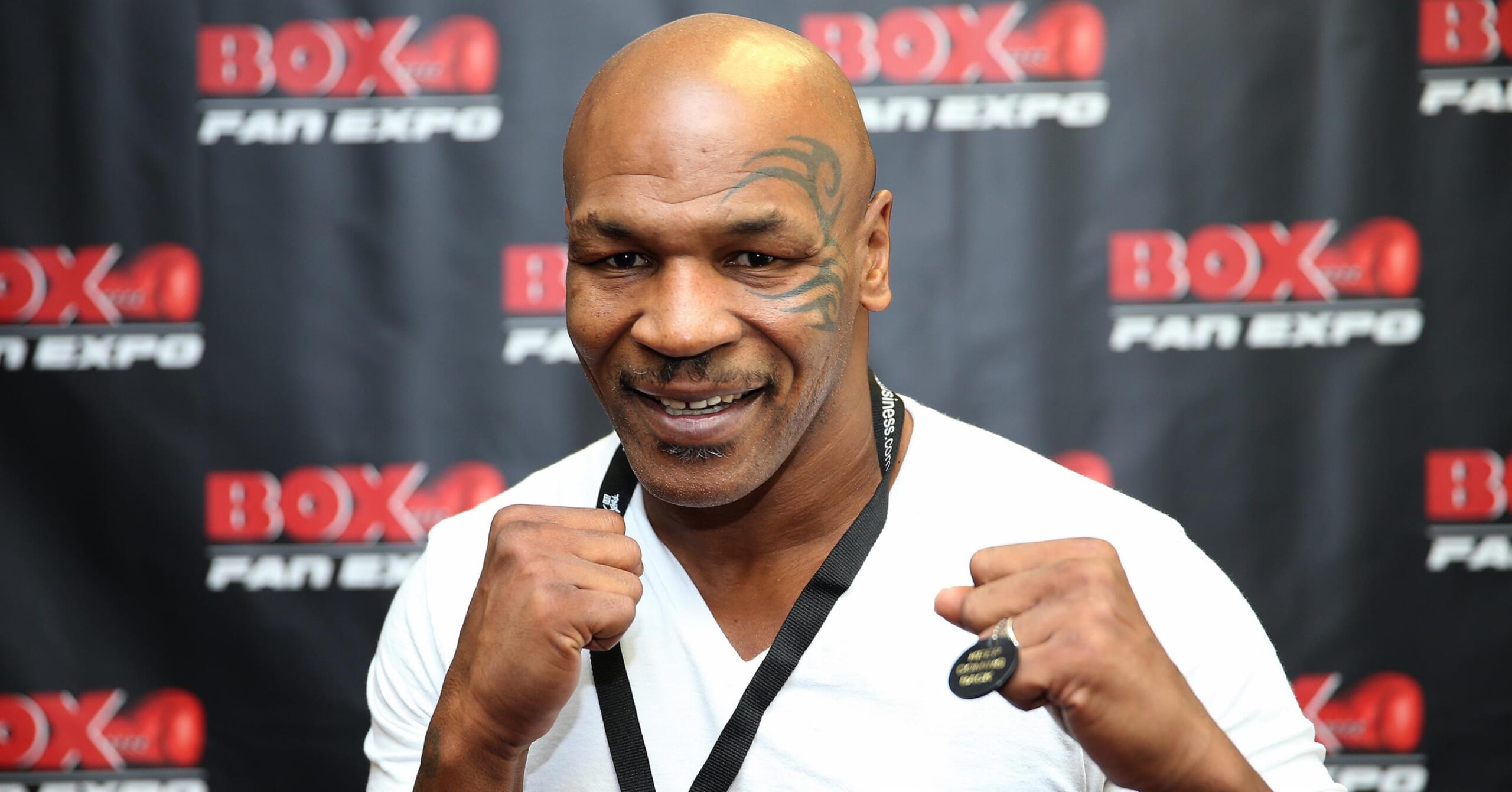 Getty Images
"What made you think you could get a tiger?" 
That was just one of many pressing questions comedian Tom Segura had for Mike Tyson during the boxing legend's recent appearance on The Joe Rogan Experience podcast. 
The segment below came during a discussion of the global fame and wild excesses that came with Tyson's heavyweight champion reign—namely, his three pet Bengal tigers. 
Per USA Today, here's how the youngest heavyweight champ in boxing history explained to Segura and Rogan how he came to own exotic cats: 
"This is really interesting," Tyson explained. "I'm in prison at the time. So I'm in prison, I'm talking to my car dealer at the time and he has some cars that belong to a [mutual friend], and he's discussing, 'If he doesn't pay for these cars, I'm going to sell these cars to somebody and get some horses.'"
"I said, 'What, you can get horses? And trade horses in for cars?' Because I had a lot of cars, I'd probably get some horses too."
"And he said, 'Yeah man, you can get cougars, lions, tigers.' I said, 'You do?! Can you get me some tigers?'"
"The guy said, 'Imagine how cool that would be.' I had a bunch of fancy cars. 'Imagine that man, you'd be in an Aston Martin or a Ferrari. You'd have a tiger right next to you, man. That'd be so awesome.'"
"And I'm a young guy. I'm saying to myself, 'Wow, that would be cool. Get me some cubs, man.'"
Tyson later told Rogan he eventually had to donate his tigers to an unspecified "sanctuary," but not before some legendary photos of the fighter frolicking with the tigers in his underwear came to epitomize his glorious life of excess.