NASCAR's Brandon Brown Wants To Pump The Brakes On 'Let's Go Brandon' Meme
The NASCAR racer has "zero desire to be involved with politics" and suggested "Let's Go, America" as a better slogan.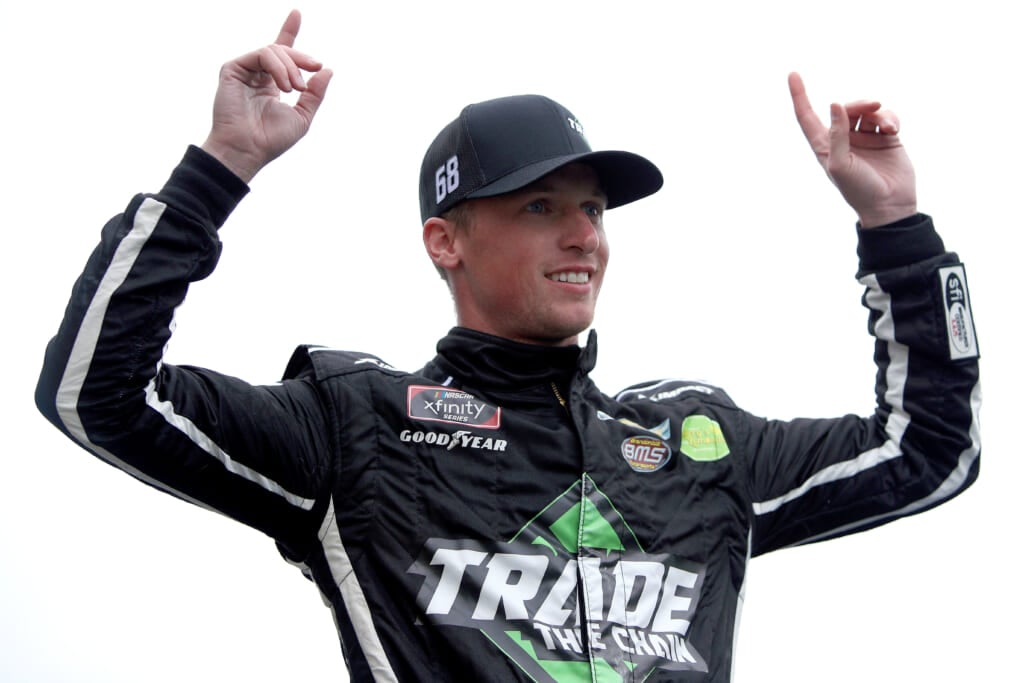 NASCAR's Brandon Brown "just wants to drive his race car" and leave the "Let's Go, Brandon" meme behind.
The 28-year-old race car driver addressed his entirely accidental part in spawning an anti-Joe Biden hashtag in a recent New York Times article, saying he has "zero desire to be involved in politics."
While Brown was giving a live post-race interview following his first-ever victory at Talladega Superspeedway in October, the raucous NASCAR crowd could be heard chanting, "Fuck Joe Biden" in the background.
The interviewer suggested fans were actually cheering "Let's Go, Brandon"—an interpretation that immediately spawned the now-famous catchphrase.
Watch the original video above.
As Mediaite notes, Brown didn't become aware of the chant until he checked Twitter. He even joked about the meme initially, writing, "To all the other Brandon's [sic] out there, You're welcome! Let's go us."
But as the slogan spread and evolved into a go-to way to troll Biden, Brown has become concerned.
Brown said he wants "to appeal to everybody" and not align himself with a political party. He even suggested the more non-partisan phrase "Let's Go, America" take the place of "Let's Go, Brandon."
Ben Smith, the author of the Times article, writes:
"Politics can be hazardous to your ability to make money. Now Mr. Brown finds himself facing a threat to his vocation: He's an athlete on the cusp of breaking out in a sport that relies on corporate sponsors, a group that likes nothing less than the whiff of divisive partisanship."
As it became clear that Brown was carefully commenting on matters "he's never really thought about," Smith made the call to cut the interview short because putting his subject on the spot "didn't seem fair."
"I found myself thinking that I would prefer to live in a country that permits racecar drivers, actors and musicians to avoid being grilled by people like me, and I made a quick exit."