NBA Legend Charles Barkley Blasts Los Angeles Lakers
"OLD. SLOW. BRICKS. FENSE, as in no 'D,'" Barkley said of the Lakers. "And 'ENCH' as in no bench."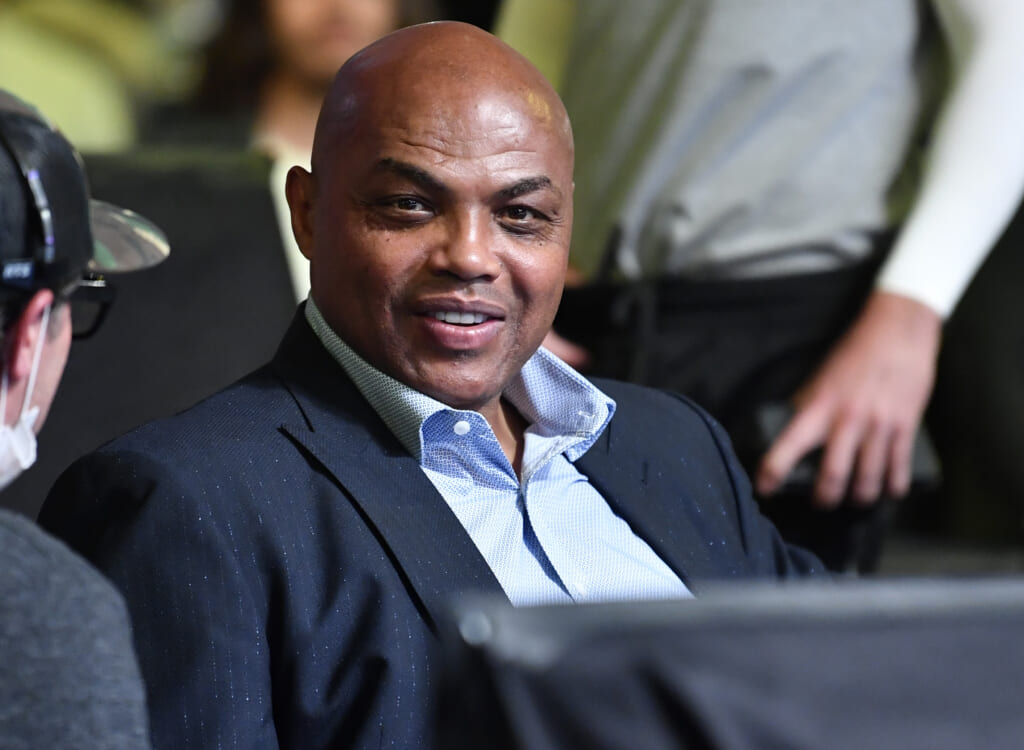 The hottest of all hot seats belongs to Frank Vogel of the Lakers following losses in four out of their last four games, along with Russell Westbrook drama. The NBA Finals futures odds at MaximBet still list Los Angeles among the top four contending teams in the West, but is it time to rethink that?
Anthony Davis is finally practicing again, and that gives the Los Angeles Lakers hope, correct? Ah, if it was only that easy. It isn't. Not with coach Frank Vogel sitting squarely on the hot seat.
El Lay lost to the Indiana Pacers last night as a 5-point favorite in their final game at the recently-named Crypto.com Arena before a six-game road trip takes them East for 10 days. Davis is expected to return to the lineup sometime during the trip, but who will be coaching him remains an open question.
That's because the Lakers were so horrible last Saturday night in a loss at Utah that they drew the wrath of Magic Johnson before bouncing back with one of their best games of the season in a six-point victory over the same Jazz that saved Vogel's job, at least temporarily.
The Athletic is reporting that he remains on shaky footing as the Lakers continue to hover around .500, right where they've been for more than a month after a stretch of six wins in eight games put them at 16-13 on December 15.
Being .500 at this point of the season quantifies just how much the Lakers have underperformed to date. Only Joe Biden has failed to meet expectations like this, and the approval ratings for both him and the marquee team in the state that Biden's party carries every four years (California) are important to those who still believe in either entity.
"OLD. SLOW. BRICKS. FENSE, as in no 'D,'" Charles Barkley tells Maxim.com in an exclusive interview. "And 'ENCH' as in no bench."
Barkley kept dunking on the Lakers Jan. 20 on Inside the NBA, ripping the struggling team for seemingly scapegoating coach Frank Vogel and new guard Russell Westbrook for the team's recent losses, per the New York Post.
"I'm not going to sit out like all these clowns on other networks that got their heads up the Lakers booties," Barkley said.
"Now they're blaming Frank Vogel and Russell Westbrook — listen the people up top who put that trash together are running and hiding like cowards saying, 'Oh it's Frank and Russ.' You put all them old geezers out there."
"I don't care who wins, I just want the season to be over so we can go play golf and fish. But the Lakers are such wussies," he added.
Yet the Lakers remain the fourth choice in terms of conference odds at the MaximBet sportsbook to come out of the West behind Phoenix, Golden State and Utah.
It's a slap in the face to the Memphis Grizzlies and Denver Nuggets, among others, with LeBron James and Davis and Russell Westbrook sitting in the play-in bracket of teams 7-10 along with the Clippers, Blazers and Wolves.
But we are only just past the midpoint of the regular season, and we all remember that January NBA games are about as important as that cloth mask you were wearing for the better part of two years before being told it wasn't all that good.
And the thing with the Lakers (and any other pro or college sports team) is that if they can be on a roll by the time the playoffs arrive, working in whatever reinforcements come via the trade deadline or during buyout season, they will be a legit wagering proposition. But now? No.
The loss at Denver that prompted Magic Johnson to declare that Lakers fans deserve better. And Vogel, who coached the Lakers to a championship in 2020 and whose contract runs through the 2022-23 campaign, is being evaluated on a game-to-game basis and remains at risk of being fired soon if the progress doesn't continue.
The Lakers have been allowing 112.9 points per game, fourth-worst in the NBA, and had gone 25-19 on over/unders prior to the Pacers game Wednesday night. Only the Miami Heat (26-18) and Houston Rockets (26-19) have been going over that much.
"A legit contender? The word 'legit' is a game-stopper for me. No, they're not legit. Not even close," said Broderick Turner of the Los Angeles Times, now in his 28th season covering the Lakers. "Even going forward there is nothing that indicates to me that they are a contender, and they have a long way to go to even be in that conversation."
Turner pointed out the team's porous defense, how former superstars (Carmelo Anthony and Russell Westbrook) have not played to their past pedigree, how Davis and Kendrick Nunn (zero games played) have been derailed by injuries, how Trevor Ariza has looked especially old, and how LeBron James, still looking like one of the Top 5 players in the Association, has gotten zero help.
"There is a lack of commitment to being a great defensive team, and they are merely a collection of individuals that Frank Vogel is trying to shape into a team. You throw in what they have gone through with COVID, just like a lot of other teams, and they just haven't come together to be a legit contending team," Turner said.
The task facing Vogel next is trying to keep his job as the road trip takes the Lakers to Orlando, Miami, Brooklyn, Philadelphia, Charlotte and Atlanta, beginning Friday. They then return home and have the Knicks, Bucks and Jazz at "The Crypt" prior to the All-Star break, along with road games at Portland and Golden State.
Hard to imagine this team flipping a switch and saving Vogel's job. As we told you in autopsying all of the NFL coaching firings last week, it is always a heck of a lot easier for management to lose patience with the man holding a clipboard.
So if (when?) the Lakers make either the playoffs or play-in tournament, it's probably only 50-50 that Vogel is their leader. But be that as it may, they still have LeBron playing like Father Time is Mr. Irrelevant in his little universe, and like betting against Tom Brady, there are just some things you never do.
So, wager on LeBron, if you care to. Just don't wager against him. That just is never a sound wagering strategy. So the trick, and it is up to you how to do this, is figuring out who you like most if the Lakers (like 'em or not) cannot get through the West.
I'm saying here that Memphis is worth a flyer at +1200, and that is not necessarily betting against LeBron because the Grizz could be on the other side of the bracket. Not as many people are sleeping on Ja Morant's team as they were a month ago, but they too are still not considered "legit" on a widespread basis.
Gun to the head question: Lakers or Grizzlies?
Answer: Put the gun away. We already have too much violence. And gun-to-the-head wagering is never advisable.
Ready for some basketball action? Take advantage of MaximBet's massive welcome offer that puts a 100% bonus up to $1,000 back into your betting account after your first deposit. Sign up here today to maximize your sports betting experience with MaximBet.