NBC Vows to Televise Protests During Super Bowl Anthem, And the Boycotts Have Already Begun
Would you skip the big game because if players #TakeAKnee during the national anthem?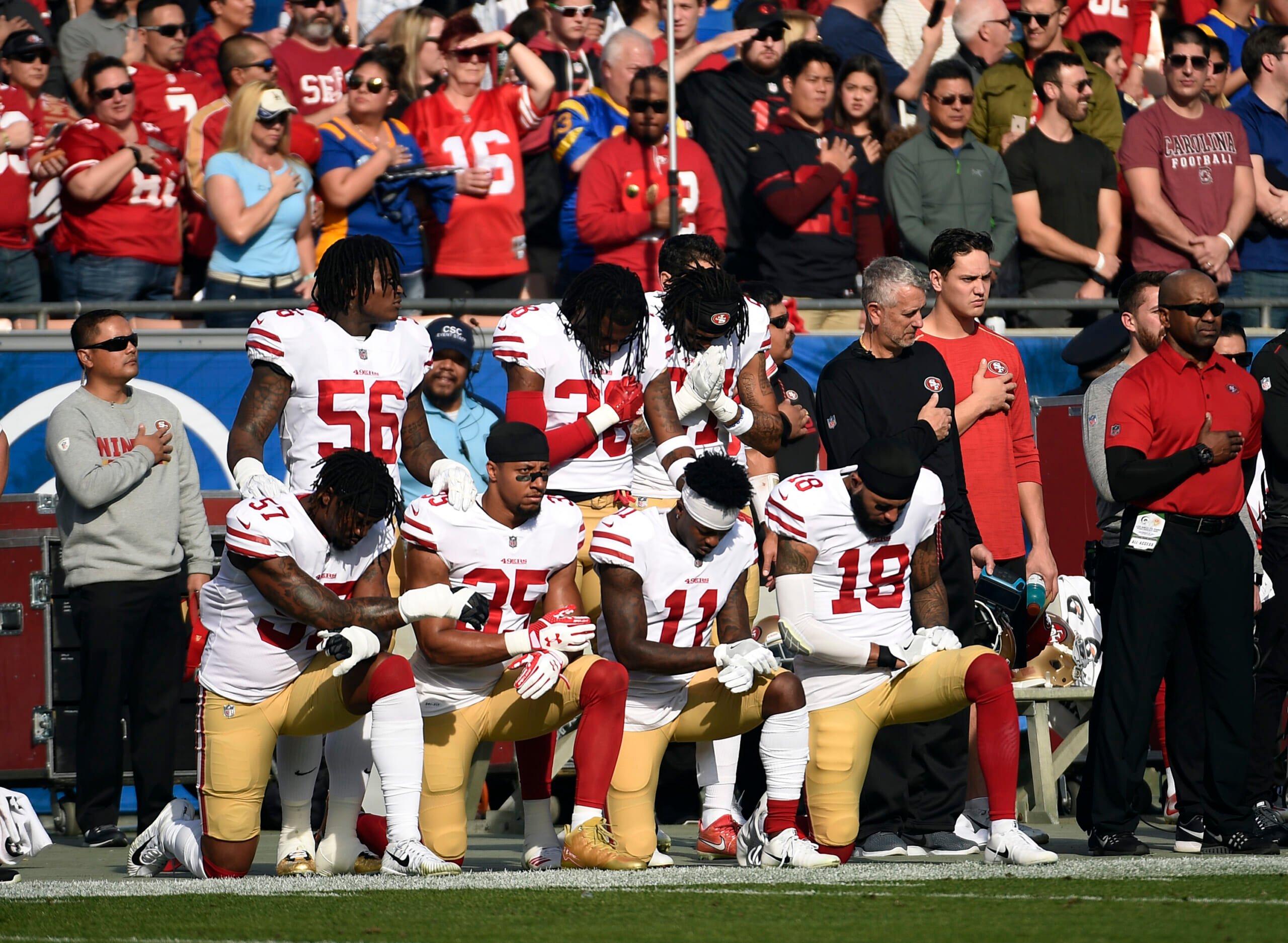 P!nk is set to perform the national anthem at next month's Super Bowl, but for many people watching she'll be a secondary attraction during "The Star Spangled Banner." 
After a season in which players protests during the anthem became a political flash point, fans, reporters and TV cameras will undoubtedly be scanning the sidelines looking for players on a knee. And those watching at home will be able to see it all. 
NBC executive Fred Gaudelli said Tuesday that the network does not plan to shy away from showing protests on Super Bowl Sunday. 
"When you are covering a live event, you are covering what's happening," Gaudelli said a Television Critics Association event in California. "If there are players who choose to kneel, they will be shown live."
It's entirely unclear whether any players will choose to protest at the Super Bowl. After surging popularity early in the season, fewer players took a knee during the anthem as the season wore on. In the final week of the season, 19 players kneeled, sat or didn't come out the locker room during the anthem, Fox News reports. 
But the uncertainly of whether NBC will even have any kneeling players to show isn't stopping some angry anthem lovers from declaring their intention to skip the Super Bowl altogether this year.
to all NFL fans who support military and their families and our flag and our national anthem. Should boycott watching the Super Bowl this year because NBC quoted saying they will show players kneeling during the national anthem.

— Mike Gosnell (@Mike56058) January 10, 2018
@nbc thanks for letting me know you'll be broadcasting the anthem of vent I will not be watching the Superbowl this year sorry that NBC has become so anti-American

— Tammy Billings (@TammyB51) January 10, 2018
Super Bowl is going to broadcast players kneeling during Anthem AND identify each allowing each to give their reason for protest. Each person watching football must decide to watch for themselves Most of us are appalled at this display.. College football is a GREAT ALTERNATIVE

— Seniors Vs Crime (@seniorsvscrime1) January 10, 2018
"They believe in the agenda of the kneelers, and therefore they're happy to show it and they're going to veil it under the fact that well, this is a news story and we're going to cover it. It's bad for their ratings too," Fox News host Pete Hegseth said Wednesday. 
This plans to sit out the Super Bowl are not much of a shock given the boycotts that people on both sides of the issue have been holding all season long. Those who are offended by the protests, including President Trump, want the NFL to force players to stand for the anthem. While those who agree with the message of the demonstrations want to see the end of Colin Kaepernick's blackballing.
The one thing they've been able to agree on is that there are better ways to spend a Sunday than watching the NFL.