Nike Denies Pulling Kobe Bryant Products From Website To Stop Sellers From Stockpiling
Nike says it sold out of Kobe Bryant merchandise in the wake of the NBA legend's death, disputing media reports that it had removed the products.
Getty Images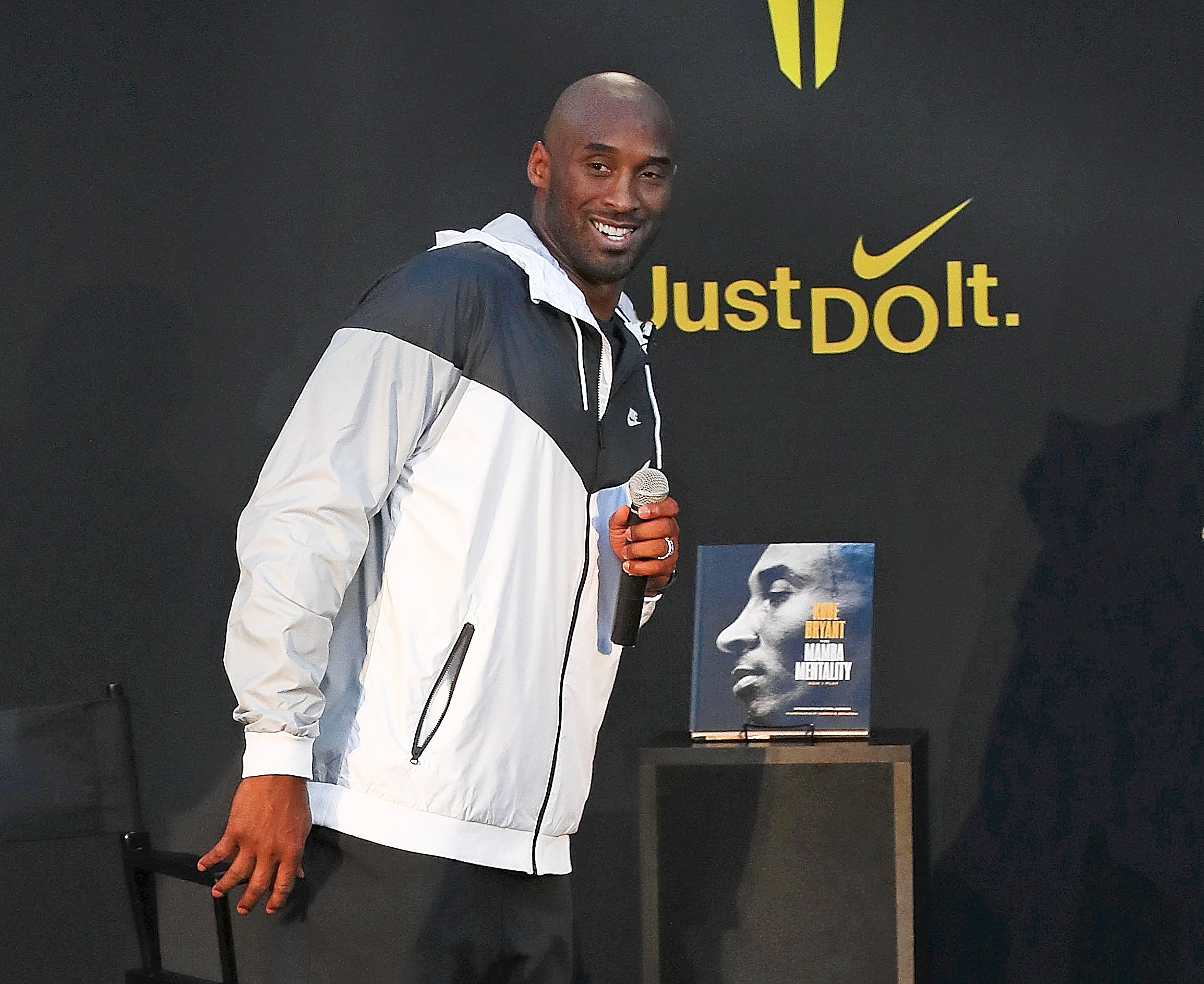 The loss of Kobe Bryant in the tragic January 26, 2020 helicopter crash that also took the lives of his daughter Gianna and seven others has led to an outpouring of grief and remembrance across the world. It also prompted a run on Kobe Bryant's Nike products, cleaning out their online store.
Fox Business reported early Tuesday that searches for "Kobe" on Nike.com only yielded "a Lakers-branded Nike gift card, although Nike insists it did not pull any Bryant products." 
A tweet from sports journalist Darren Rovell backed that up.
Told that Nike has not intentionally pulled any Kobe product off its website. Kobe product has actually sold out.

— Darren Rovell (@darrenrovell) January 28, 2020
ESPN had reported that Nike was rethinking the marketing of new Kobe Bryant-branded products, writing that the company was "reevaluating its ongoing strategy for releasing Bryant's signature shoe series," preferring for the time being to "limit resellers' ability to stockpile an inventory of existing products, only to sell them on the secondary market at elevated prices."
Nike denied this and told Newsweek the report was "inaccurate." Nike's spokesperson further stated "that the products were in fact sold out." 
The ESPN report does make it clear that Bryant's death was a blow to Nike employees, many of them reportedly gathering to grieve at the Nike West offices in LA, where "visibly overwhelmed employees came in for work Monday morning before gathering in the on-site auditorium, the only meeting space big enough to accommodate everyone."
Tributes to Kobe Bryant continued late Monday. One of the most moving came from Jimmy Kimmel, who devoted an entire show to remembering the NBA legend through Bryant's appearances on Jimmy Kimmel Live.
Directing his opening monologue into the camera from his empty studio, Kimmel reflected on Bryant the sports superstar and Bryant the man. 
Kimmel was visibly overcome with emotion as he segued into the first interview clip, saying he understood that Kobe Bryant was "not a perfect person," and that he didn't want to "canonize him or make judgments about things I don't know anything about." 
"But I will say he loved his family," Kimmel said, "He worked very hard and he brought a lot of joy to the people of this city and we're going to miss him."
You can watch the entire episode in the video above.