Paige Spiranac Reveals Her Top 5 Masters Moments In Viral Video
The golf goddess takes a swing at naming the all-time greatest Masters Tournament moments.
(Aaron Davidson/Getty Images)
The 2023 Masters Tournament kicks off at Augusta National Golf Club on Thursday, April 6. It's a "magical" time of year for Paige Spiranac, who is celebrating the event with her patented brand of sexy "golf girl" style.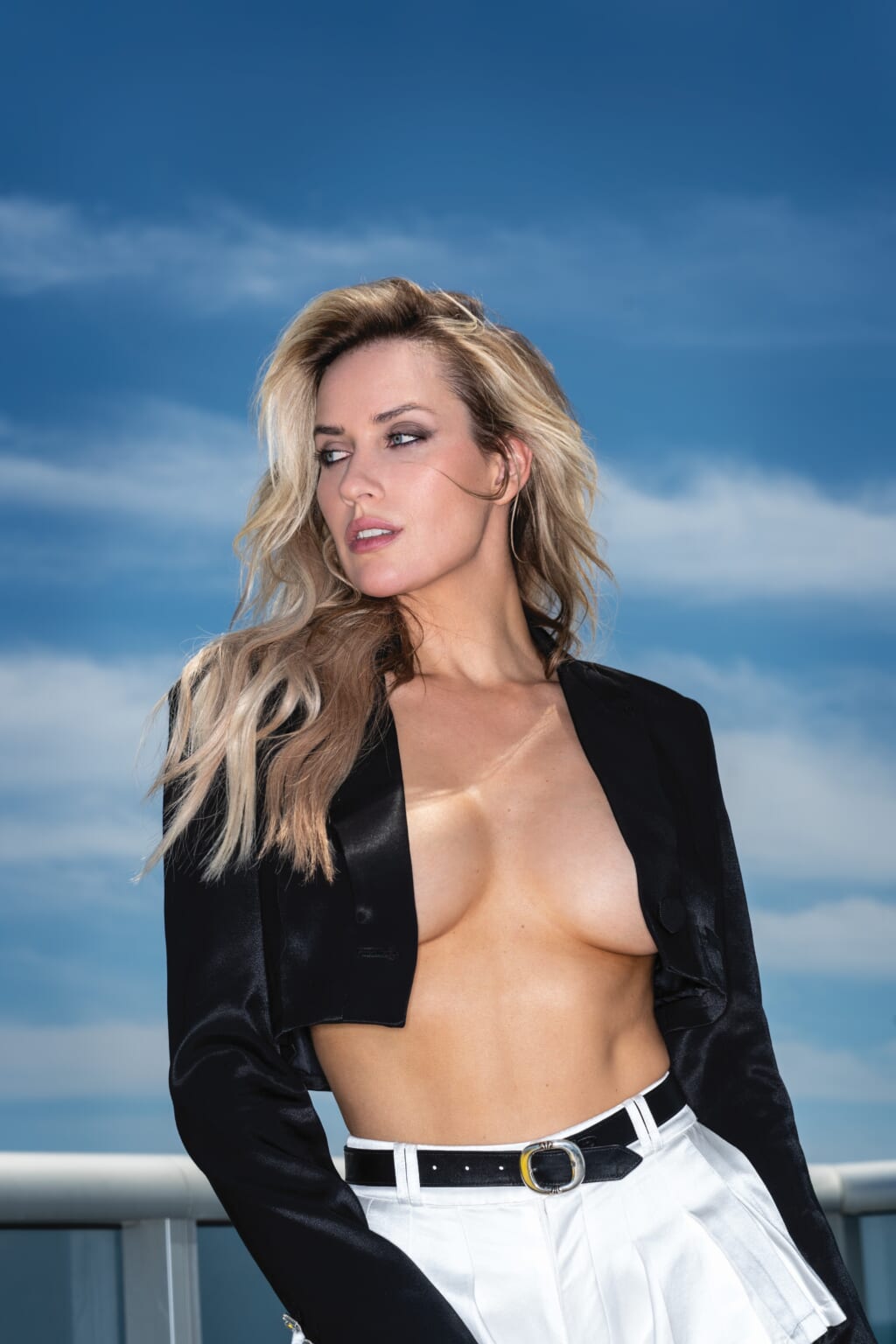 The 2022 Maxim Hot 100 leader and popular golf influencer shared her top five favorite Masters moments. But being Spiranac, she did so while donning an open green cardigan, revealing a matching bikini top beneath.
"Coming in at number five is Greg Norman's massive meltdown in 1996. He had a six-shot lead and ended up shooting a 78, losing by five to Nick Faldo," she began.
"Coming in at number four is 21-year-old Tiger Woods winning by 12 in the 1997 Masters."
Another especially iconic Woods moment that unfolded during the golf legend's run for his fourth Masters win occupies the third spot on Spiranac's list.
"Coming in at number three is the '05 Masters. Picture this: Tiger Woods misses the green on 16, has a touchy little chip shot. He hits it. It's slowly rolling towards the hole. It creeps in, he makes it. One of the most memorable shots in golf of all time.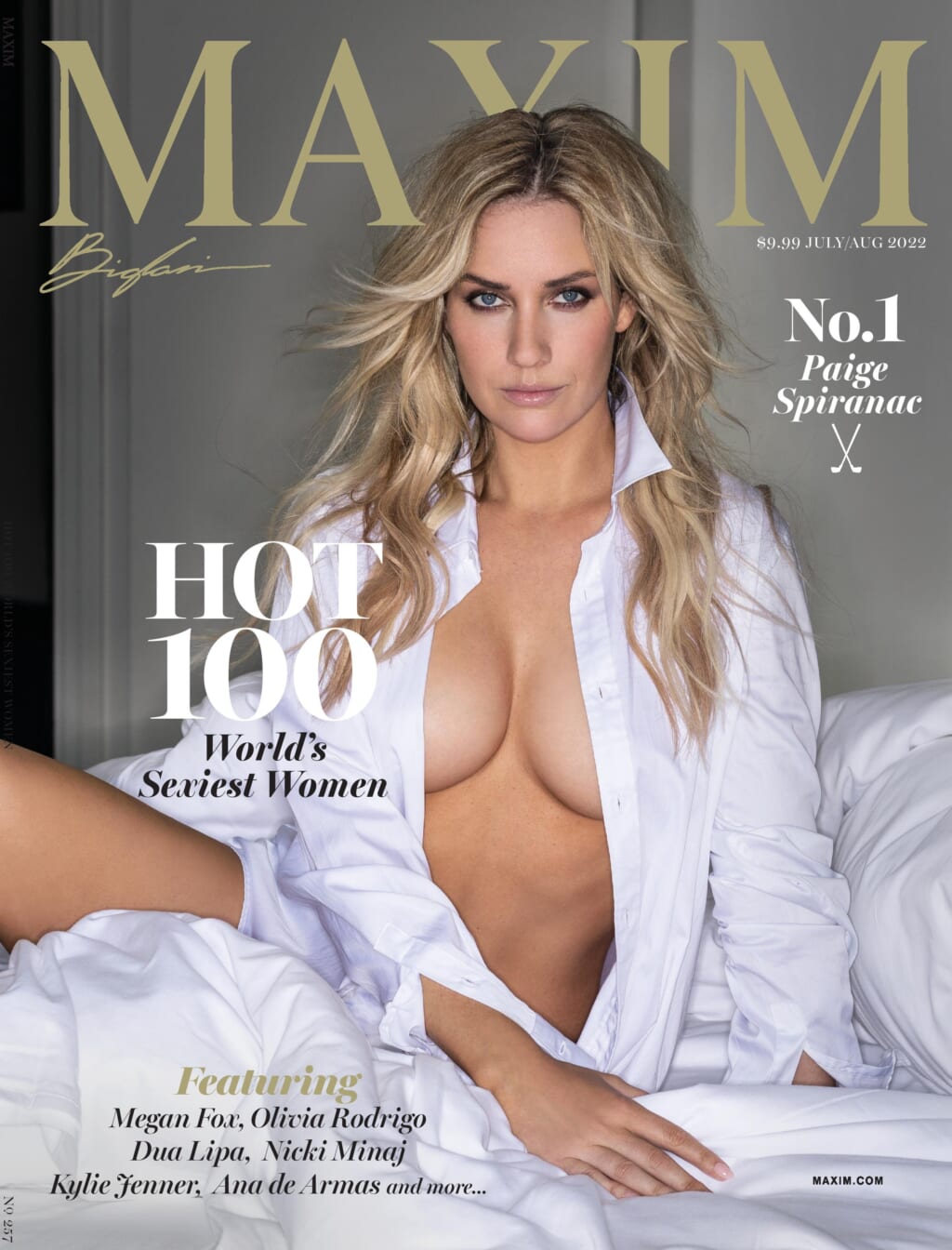 "Coming in at number two is the 1986 Masters. Jack Nicklaus wins at 46 years old," Paige continued before revealing her No. 1 pick.
"Coming in strong at number one is the 2019 Masters where Tiger has his epic comeback and he wins. Allergies were acting up real bad that day, because I was bawling like a baby!"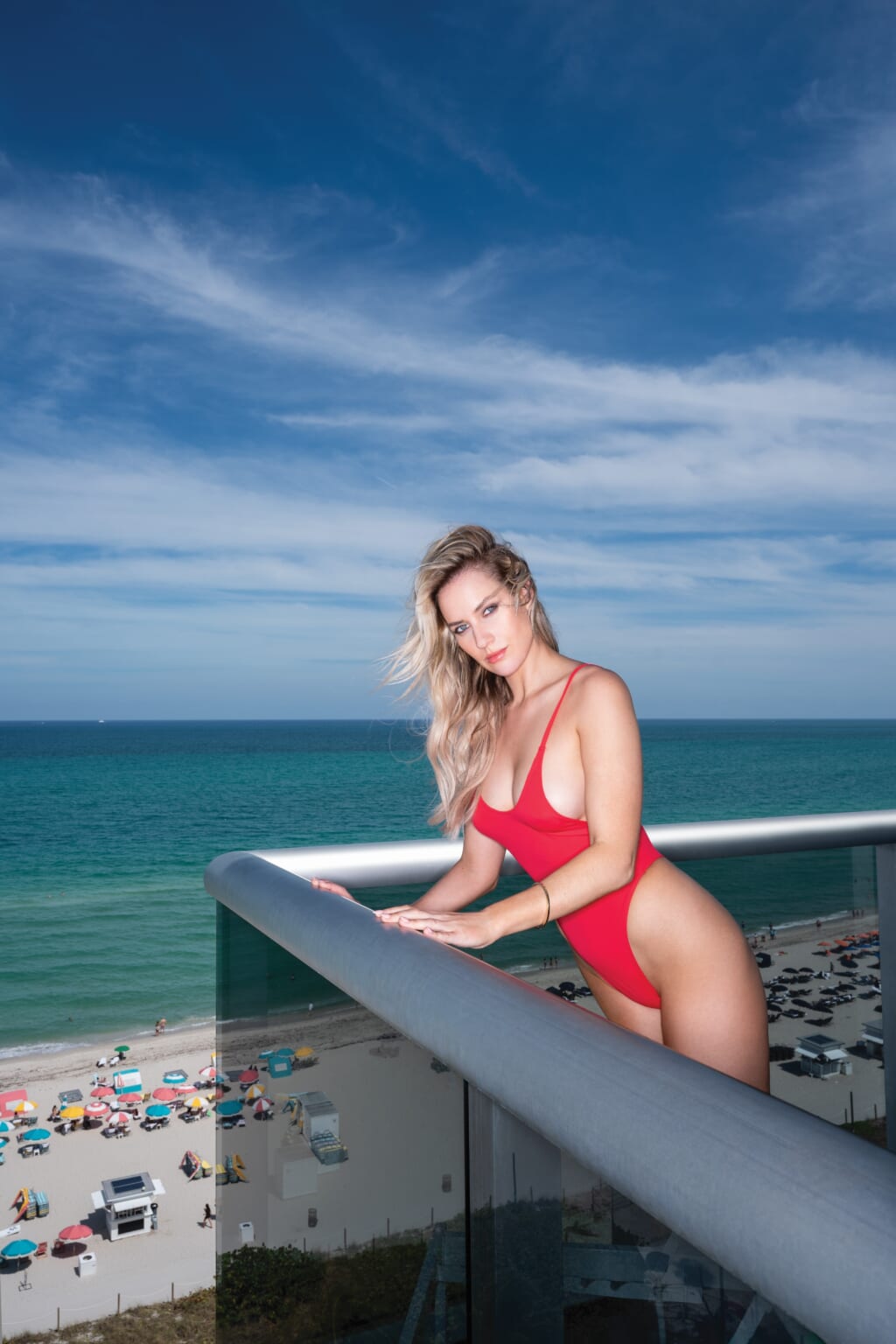 Spiranac is a giant Woods fan—she remarked "basically my life is complete" after the arguable golf GOAT gave her a chipping lesson in 2018. This year, she said, "We will never see someone like Tiger Woods ever again in golf."
She'll surely be rooting for Woods at the 2023 Masters, even if he is a 60-1 longshot to win at Caesars Sportsbook, per CBS. Defending champion Scottie Scheffler is the betting favorite at 13-2, followed by World No. 2 Rory McIlroy at 13-2 and Jon Rahm at 8-1.
The 2023 Masters Tournament takes place from Thursday, April 6 to Sunday, April 9 at Augusta National—ESPN will air the first two rounds on Thursday and Friday, while CBS will broadcast the weekend's final rounds.
Feel free to keep an eye on Spiranac's social feeds, as she'll surely be dishing out hot takes—and hot content—throughout the tournament.