Paige Spiranac Scores Super Bowl LVII TV Correspondent Job
The Maxim Hot 100 leader will help hype the Chiefs/Eagles matchup on "Inside Edition."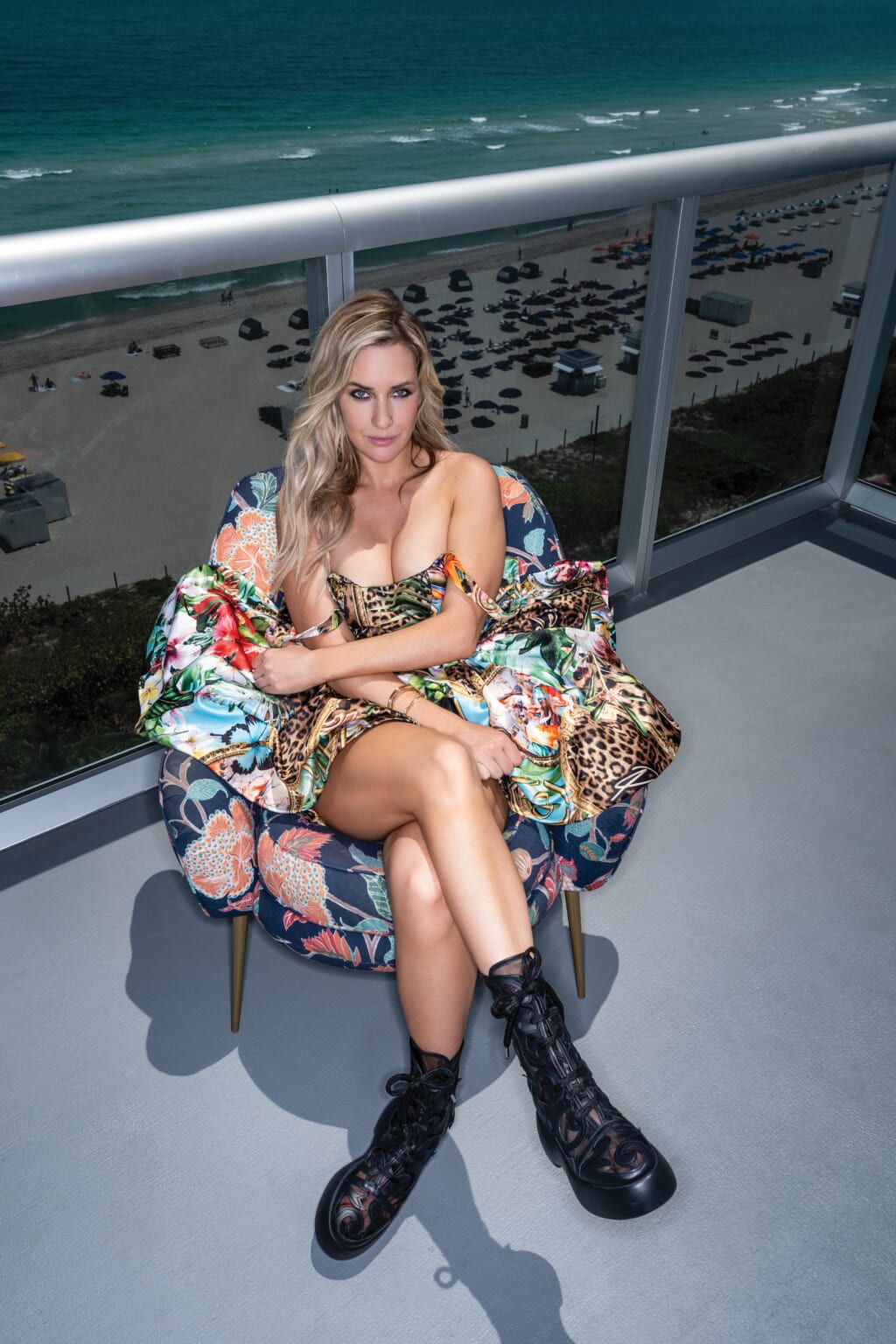 Paige Spiranac has been tapped as a TV correspondent covering Super Bowl LVII.
The top golf influencer, whose popularity has only grown since being named "world's sexiest woman" as Maxim's Hot 100 leader, revealed that she'll be the Super Bowl correspondent for Inside Edition this week.
"Excited to announce I'm the guest Super Bowl corespondent [sic] for @InsideEdition this week!" Spiranac tweeted to 780,000-plus Twitter followers, who resoundingly congratulated the athlete and model. "Catch me on TV to see all the fun!"
But fans don't have to wait to see Spiranac flex her anchoring chops. She made it official, branded handheld mic and all, in a short Inside Edition segment.
"It's going to be my first Super Bowl!" Spiranac revealed from a Phoenix golf course. "I can't wait. I'm really excited, mostly to see Rihanna perform. I think it's going to be absolutely incredible."
Calvi pointed out that Spiranac joins an esteemed group of athletes who have served as guest Super Bowl correspondents for Inside Edition, including figure skater Nancy Kerrigan and gymnasts Simone Biles and Gabby Douglas—all of whom are Olympic medalists.
"I don't feel worthy to be on that list, but I'm really excited," Spiranac humbly responded.
The Kansas City Chiefs will meet the Philadelphia Eagles at Super Bowl LVII at the State Farm Stadium in Glendale, Arizona on February 12—Maxim will host its annual Big Game party featuring performances by Offset, Zedd, Plastik Funk and Loud Luxury in nearby Scottsdale the night before. (Score tickets here.)
Gamblers in the U.S. are expected to bet a record $16 billion on the big game, a 110 percent increase from last year's record, according to a survey by the American Gambling Associated cited by Forbes.
The massive uptick is due in part to the opening of four new betting markets in Kansas, Ohio, Massachusetts and Maryland since last year's title game, bringing the total number of markets in which sports betting is legal to 36 states plus Washington, D.C.
More than 50 million Americans are expected to place a wager, marking a 61 percent increase from last year's record.