Red Sox Pitcher Rick Porcello Tells Us About His Tough Season and Winning the Cy Young Award
"Some things are just completely out of your control. You can execute a pitch exactly how you wanted to and still not get the result you were looking for."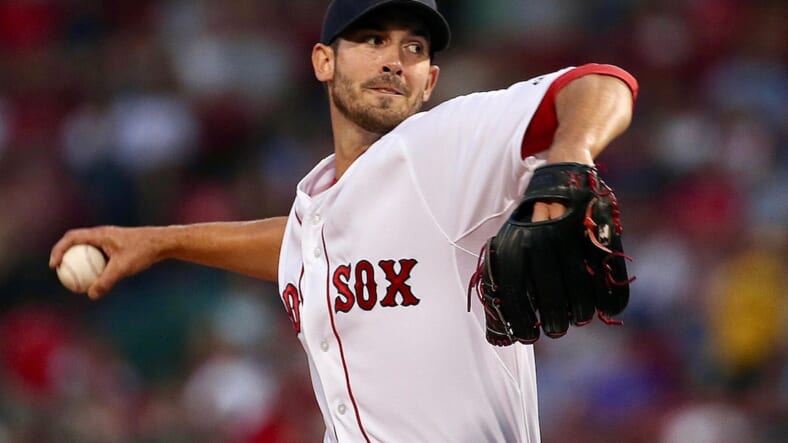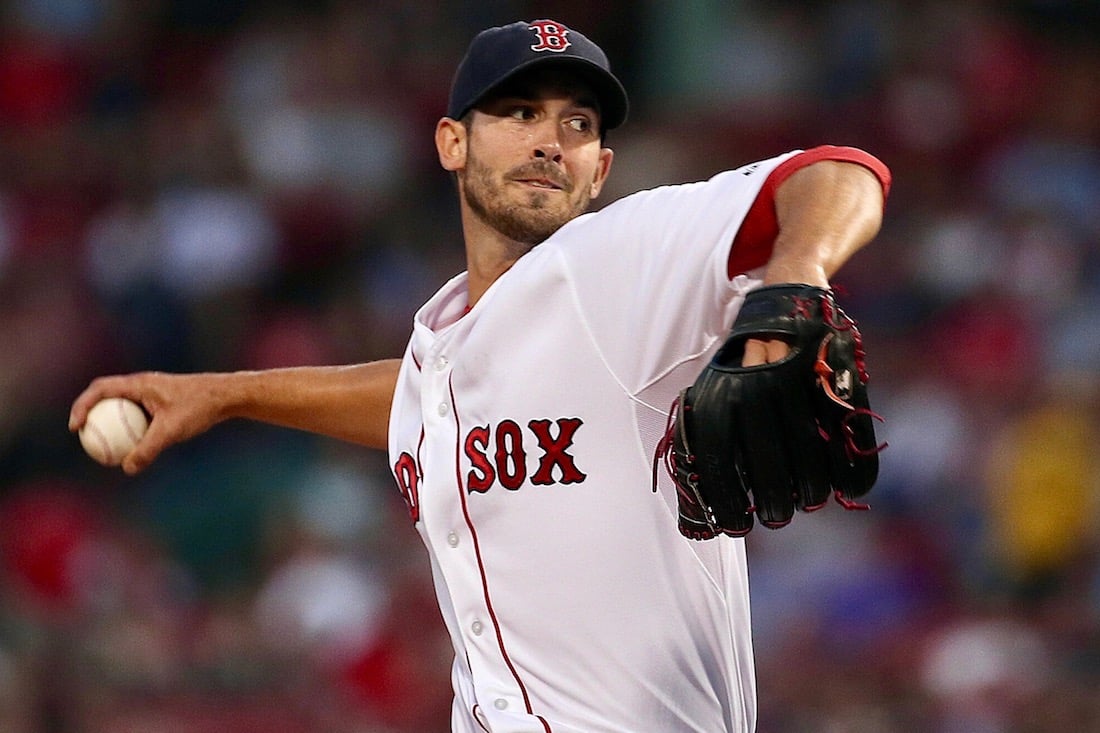 Rick Porcello shifted anxiously in his chair, waiting for his interview with the MLB Network to begin. Surrounded by family and friends, the Red Sox right-hander had just completed his best season in the majors, putting up career-topping numbers in wins (22), innings pitched (223), ERA (3.15), and strikeouts (189). Now all he could do was wait to find out if the campaign was enough to earn him the American League Cy Young Award, presented to the league's best pitcher.
It was.
When the decision was announced, live on air, the New Jersey native was swarmed by his loved ones in a giant bear hug. They had reason to be thrilled, and not just because the Cy Young is one of baseball's top honors. It had been a tough road there for Porcello. A celebrated prep star, a struggling young pro, an ace with unhittable stuff—Porcello had been all of these things over his career. But if anything, the ups and downs that defined Porcello's journey to Cy Young winner made the celebration even sweeter.
Indeed, if there's a living, breathing example of what makes baseball such a rewarding, and frustrating, game, look no further than Porcello, a towering pitcher with a masterful sinker. Mere months after winning the prestigious award, Porcello's unhittable 2016 seems like a distant memory. 
This year has gotten off to a rocky start for the 28-year-old right-hander, who has struggled through the spring, unable to find last year's consistent form. But that's just part of being an elite pitcher in the big leagues. 
"The real challenge is the ability to stay at the Major League level," Porcello tells Maxim. "I am sure you've heard the saying 'It is a game of adjustments.' That's what makes it so difficult. Everyone is constantly adjusting to a better way to try and beat you. Your opponents are constantly trying to exploit your weaknesses, so it's a daily battle."
The 6'5″, 205-pound Porcello was drafted in 2007 by the Detroit Tigers. Even in a class that included future all-stars like David Price, Madison Bumgarner, Jason Heyward, and Matt Wieters, Porcello was perhaps the most intriguing prospect. 
After dominating the competition with Seton Hall Preparatory School in West Orange, New Jersey, Porcello was named Gatorade National High School Player of the Year. He declined a scholarship offer to attend the University of North Carolina, instead choosing to enter his name in the MLB draft. Porcello signed with notorious hardball negotiator Scott Boras.
Signing with Boras sent a clear message to the 30 major league franchises hoping to acquire the young ace: You can draft Porcello, but you might not be able to sign him. The agent has earned a reputation of keeping his clients off the field until they are awarded top-level contracts. That's why Porcello was still available when the Tigers' 27th pick came around.
The Tigers decided to pony up, offering him a four-year, $7.28 million contract, a record for a high school player. "Once I was offered a contract to sign, I weighed a lot of factors," says Porcello, who at that point was still considering playing in college. "Ultimately my family and I decided that starting a professional career at the age of 18 with an organization we thought very highly of, and a great deal of financial security that came with signing a contract, was the right decision for me."
Porcello rewarded the Tigers with six years of solid work, winning double-digit games in each of the six seasons, culminating in the 2014 campaign when he posted what were at the time his best numbers in ERA (3.43), wins (15), and innings pitched (204).
He also moved on from Boras, eventually signing with Excel Sports Management. Then in 2014, Porcello was traded to Boston and soon offered a four-year, $82.5 million extension. Initially, the deal seemed a misstep for the Red Sox; Porcello struggled in his first season with the team. He bounced back in 2016 with a career year and a Cy Young victory over his former teammate, superstar Justin Verlander, cementing his status as one of baseball's best pitchers.
This season, however, has turned into a frustrating exercise in inconsistency. "Right now it's a mix…I'll locate well on one batter, and the next batter I'm leaving stuff over the middle of the plate. I've got to be more consistent, for sure." Even Red Sox manager John Farrell struggled to explain Porcello's difficulties this season. "He's in a stretch when he's making a mistake, or a mislocated pitch," Farrell told the media, following a game in early June. "He's a little snakebit right now, to be honest."
For his part, Porcello is staying positive. And to be fair, many pitchers would gladly take his struggles over their own, since Porcello has never had an ERA above 5.00 in his career. "I'm not far off," he recently told Reuters. "I definitely feel good about some of the stuff I'm doing."
There have been promising signs, including strong starts in early summer against the Blue Jays and Twins. But turning things around while in the glare of the spotlight is a challenge. This is something the average fan doesn't quite appreciate. 
"Don't get me wrong; we play a game that we love for a living and get paid handsomely for it, so I'm not complaining or comparing it to the stresses that each and every person deals with in their everyday life. It is still a game," Porcello says. 
"However, it's a really hard game. Even when things are going good and you are feeling great both physically and mentally, it's a grind. Some things are just completely out of your control. You can execute a pitch exactly how you wanted to and still not get the result you were looking for."
But as opposing batters have learned time and again over his career: Don't count out Rick Porcello.