Scottie Pippen Says Michael Jordan 'Ruined Basketball' And LeBron James Is True NBA GOAT
"Mike didn't want to pass — didn't want to rebound, or defend the best player. He wanted everything done for him."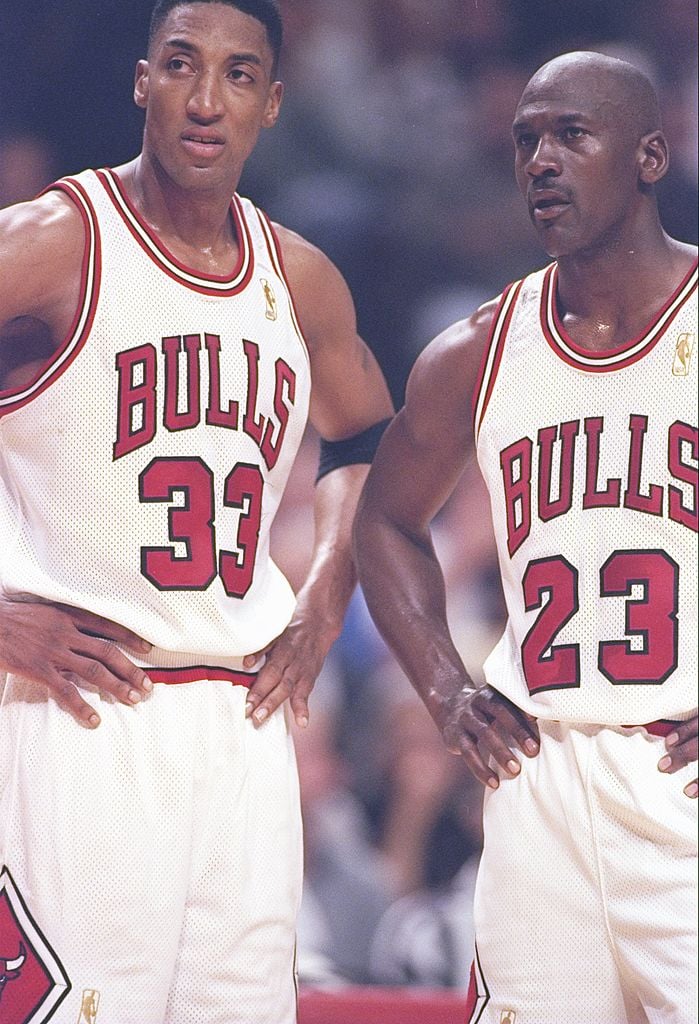 Scottie Pippen's new memoir, Unguarded, is once again making headlines for the six-time NBA champion's jabs at former Chicago Bulls teammate Michael Jordan.
Pippen is apparently still angry about the glorification of MJ in ESPN's 10-part docuseries The Last Dance, in which Pip says Jordan was "glorified" while other Bulls (namely Pippen) were "demeaned."
In the latest Unguarded excerpt that's making the rounds, Pippen goes so far as to weigh in on the enduring Jordan vs. LeBron James NBA GOAT debate, and, shockingly, votes for James even though he has touted Jordan over James in the past. And oh yeah, Pippen also opines that Jordan's singular style "ruined basketball."
Hypebeast shares the Unguarded excerpt in question here:
I may go as far to say Mike ruined basketball. In the 80s on the playgrounds, you'd have everyone moving the ball around — passing to help the team.

That stopped in the 90s. Kids wanted to be 'Like Mike.' Well, Mike didn't want to pass — didn't want to rebound, or defend the best player. He wanted everything done for him.

That's why I always believed LeBron James was the greatest player this game has ever seen — he does everything and embodies what the game is truly about."
Wow. That's a lot of bombs for Pippen to drop in just a few short paragraphs. Especially considering that he has previously stated that both Jordan and Kobe Bryant were better players than James.
MJ has yet to respond to his old teammate's trash talk, but Charles Barkley, who also gets slighted in Pippen's book, has his own theory on Pippen's recent comments during a recent appearance on The Dan Patrick Show.
"Scottie's just trying to sell books," Barkley said. "I don't think he's worried about relationships down the line, friendships down the line. I think he's just trying to sell books!"