Watch Stephen A. Smith Tear a Hole in Colin Kaepernick for Not Voting
"I'm not interested in a damn word he has to say."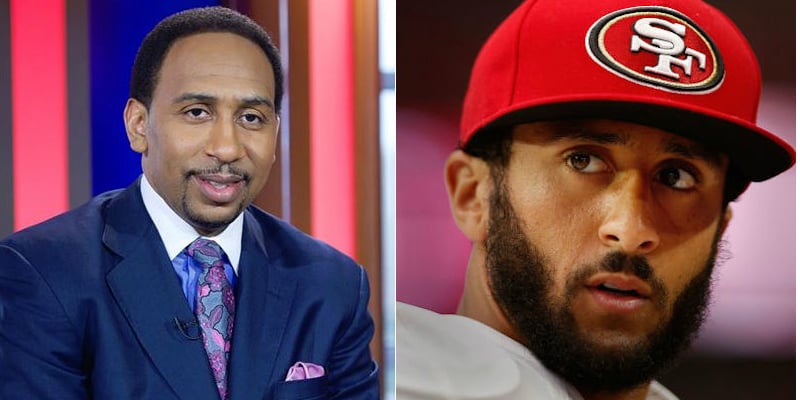 Colin Kaepernick became one of the sport world's most divisive figures a few months back when he ignited a series of protests around the NFL by players eager to draw attention to police brutality and racial injustice. The controversy about the 49ers QB's refusal to stand for the national anthem won him millions of supporters and just as many, if not more, detractors.
On Tuesday, Kaepernick did something to unite both groups. He didn't vote. 
"For me, it's another face that's going to be the face of that system of oppression," Kaepernick said in explaining the decision. "And to me, it didn't really matter who went in there. The system still remains intact that oppresses people of color."
Stephen A. Smith was having none of this. The ESPN personality famous for his terrible takes has previously spoken out in favor of Kaepernick. But on Wednesday, he let loose on Kaepernick and delivered a monologue that actually doesn't suck.