This Croatian Beauty Queen Is Being Called The World Cup's 'Sexiest Fan'
Former Miss Croatia Ivana Knoll is is fielding thirsty DMs from fans and players alike.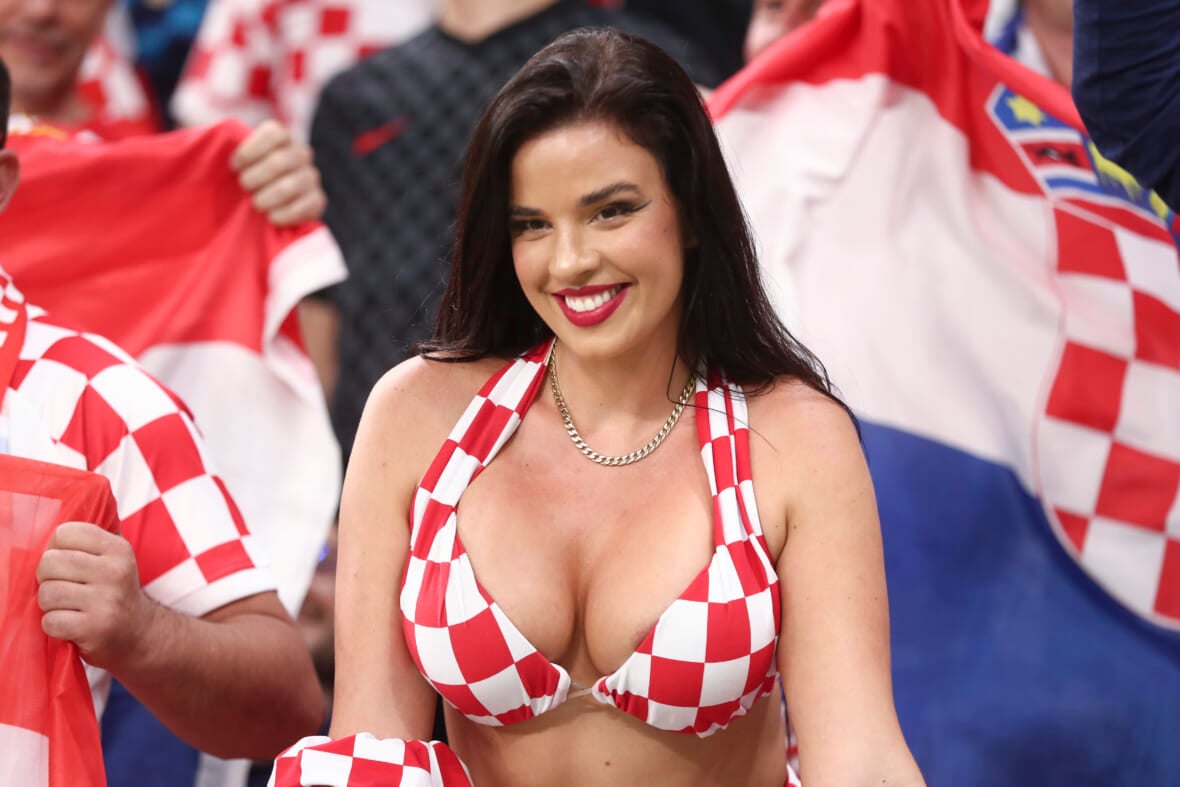 Croatia may be out of World Cup championship contention after being eliminated in the semifinals by the Lionel Messi-led Argentina, but the "World Cup's sexiest fan" will be cheering her country on in the third-place playoffs.
That's the name bestowed on former Miss Croatia Ivana Knoll by the Daily Mail, and with good reason. In defiance of Qatar's modesty laws, Knoll was photographed at an earlier Croatian World Cup matchup against Belgium, during which she wore a scanty outfit featuring her country's colors—a red and white checkered bikini top and tight blue denim jeans.
This and other eye-popping looks haven't just caught the attention of soccer fans, but World Cup players who have sent her marriage proposals and other thirsty messages, the Daily Mail reports.
She's also been earning up to 200,000 Instagram followers per day since arriving in Qatar, with her total count up to 2.8 million. But while thirsty DMers are free to shoot their shot, their efforts may be in vain.
"I am only having fun with everybody. I suppose people like me because I am good looking," she told the Daily Mail. "I am not interested in meeting with anybody here. My intention is to make people smile, that is all."
Though Croatia is out of the championship running, Knoll will still be able to show her alluring brand of fandom when her nation's team takes on Morocco in the third-place playoff on Saturday, Dec. 17.
France plays Argentina in the highly-anticipated World Cup Final on Sunday, December 18.