Tom Brady Announces NFL Return After Brief Retirement
"These past two months I've realized my place is still on the field and not in the stands."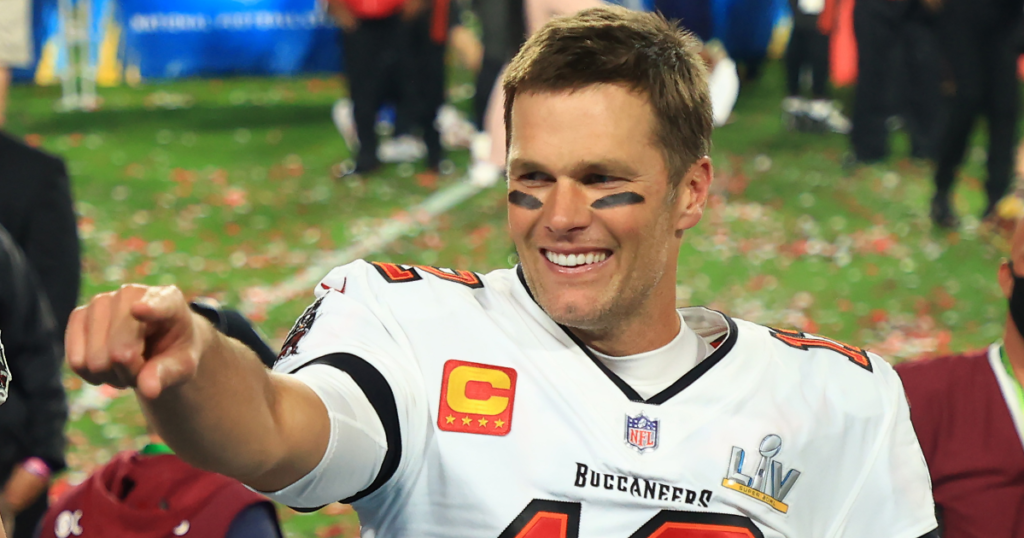 Well, that didn't take long.
Tom Brady announced on Twitter Sunday night that he's returning to quarterback the Tampa Bay Buccaneers after just 40 days of retirement.
"These past two months I've realized my place is still on the field and not in the stands," Brady wrote on Twitter.
"That time will come. But it's not now. I love my teammates, and I love my supportive family. They make it all possible. I'm coming back for my 23rd season in Tampa. Unfinished business LFG."
The seven-time Super Bowl champion's surprisingly quick return to the NFL–where he last led the Bucs to an NFC divisional-round playoff loss to the Rams despite a dramatic 24-point, second-half comeback–has buoyed the Bucs and dampened rumors of Brady coming out of retirement to play for the 49ers or another team, reports the New York Post.
The Buccaneers no longer have to scour free agency for a quarterback to compete with untested Kyle Trask as their starter or enter into the Deshaun Watson trade sweepstakes.

Brady, 44, still had one year remaining on his contract, so he couldn't sign with his childhood-beloved 49ers or any other attractive destination like the Saints or Dolphins.
While it's unclear what prompted Brady's return, his father, Tom Brady Sr., said his NFL GOAT son felt "pressured by outside forces" into rushing his decision earlier this offseason, according to News7 in New England, which heavily covered Brady when he was a Patriot.
Buccaneers head coach Bruce Arians was unwavering during Brady's hiatus that he did not expect an unretirement.

Arians' reaction to Brady's change of heart was "total excitement," according to NFL Network. Arians repeatedly has denied reports that friction between he and Brady played a part in the GOAT's retirement.
Over the weekend, Brady attended Manchester United's game against Tottenham in Manchester, England. The Red Devils are owned by the Glazer family, which also owns the Tampa Bay Buccaneers.
After the game, Brady went onto the field to congratulate Cristiano Ronaldo, who asked Brady if he was really done playing in the NFL.  A grimacing Brady appears to respond, "that's what I don't know". Check out the video here:
Brady's wife, supermodel Gisele Bundchen, had reportedly urged him to retire to avoid risking a serious injury as he heads into his mid-40s. He shared a photo of Bundchen and their kids all wearing Brady jerseys when he announced his return to the NFL on Twitter.