UFC President Dana White Says 'Fights Will Go On' Despite Coronavirus
"We're not stopping."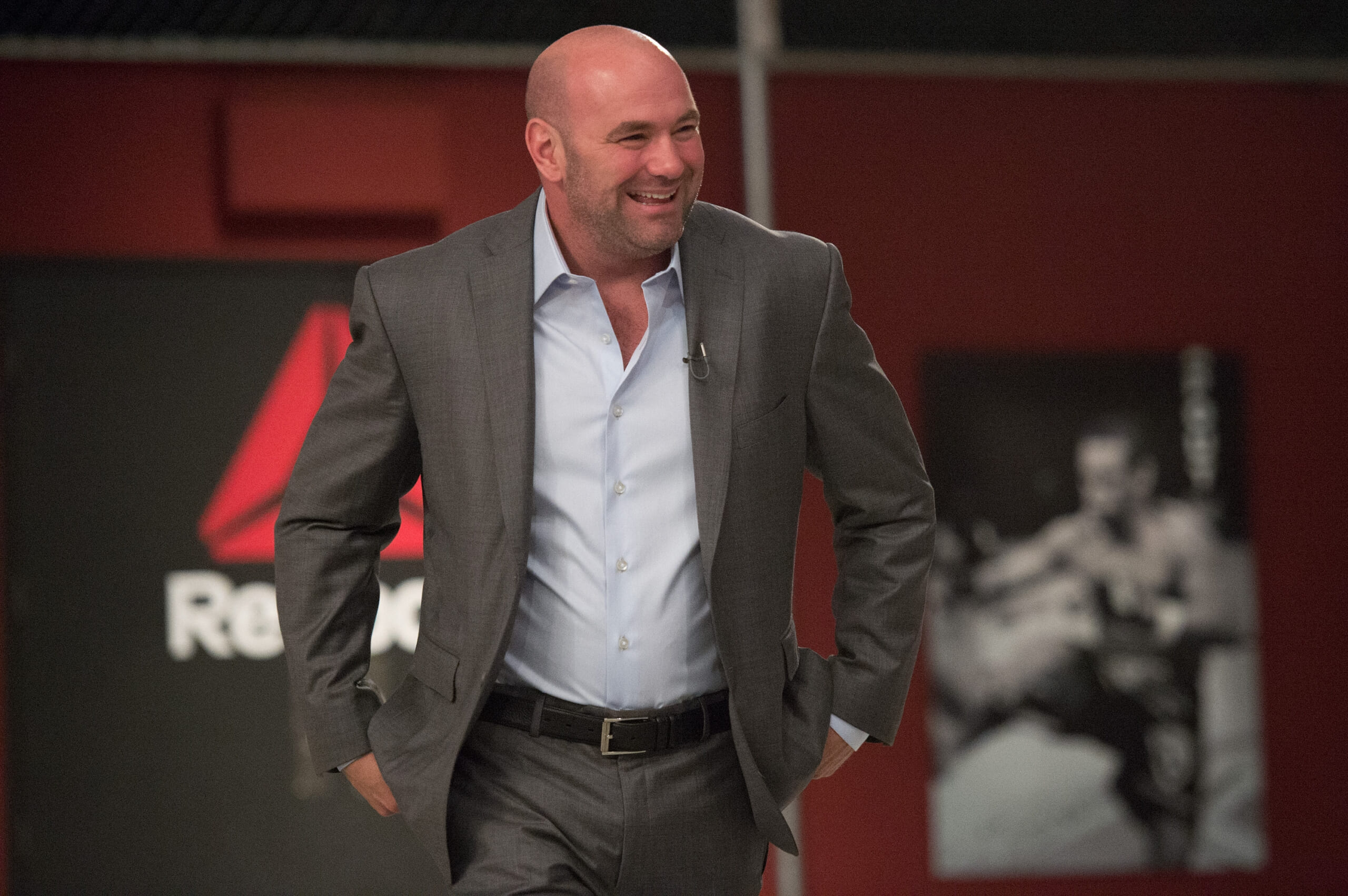 As the WHO-declared Coronavirus pandemic shuts down entire cities, even countries, there's one sports organization that apparently wants everyone to know they don't give a damn: the UFC.
That's one takeaway from an ESPN Sportscenter interview given by UFC president Dana White. COVID-19 be damned, there's fighting to be done. In this respect, the MMA promotion is out-of-step with pretty much every other professional sports league in the world, including the NBA, Major League Baseball, NHL, and Major League Soccer. 
Asked about a ruling by the Nevada State Athletic Commission to cancel all fight permits through March 25th, White said, "We're not stopping. We will keep finding a way to put on the fights."
White's overall point was it was business as usual for his organization, though he wasn't denying reality, either. In response to a question about a March 21st event at London's O2 Arena, White said, "Obviously things are changing by the hour. [Saturday] morning they announced new travel restrictions for the U.K. So the fight obviously can't continue in London, but the fight will go on." 
"We're working on finding a new venue," he continued, "likely in the United States, and I have my matchmakers working right now to put together the undercard. The bottom line is that fight is happening, and the main event will go on."
He said UFC events scheduled in Nevada for March and April will definitely happen somewhere, and addressed UFC 249, set to feature a high-profile faceoff between Khabib Nurmagomedov and Tony Ferguson. It was originally to take place on April 18 in the Barclays Center in Brooklyn, NY. 
"We're looking for another venue," White said, "I hope by 10 o'clock [Sunday] morning I should have two venue options for that fight. That fight will happen. It will go on. The fans are all freaking out, but don't worry. That fight will happen."
White also said in another interview that he was taking his cue from conversations with the president and vice president, who recommended caution, but not panic. 
Dana White had to admit, though, that at least one situation could stop even the UFC. "Unless there's a total shutdown of the country where people can't leave their houses and things like that, these fights will happen."
Don't be surprised if more promoters take the UFC Brasilia approach. That's where the March 14th Fight Night occurred in an eerily empty Nilson Nelson Gymnasium in Brasília, Brazil. 
Italy has locked down the entire nation in an effort to slow the virus's spread, and countries across the globe—including the United States—have enacted severe travel restrictions. At the moment, however, a total U.S. shutdown still seems unlikely,