This DIY A-Frame Cabin Sleeps 8 And Can Be Built in Weeks
The 1,600-square-foot cabin is the perfect do-it-yourself lake house.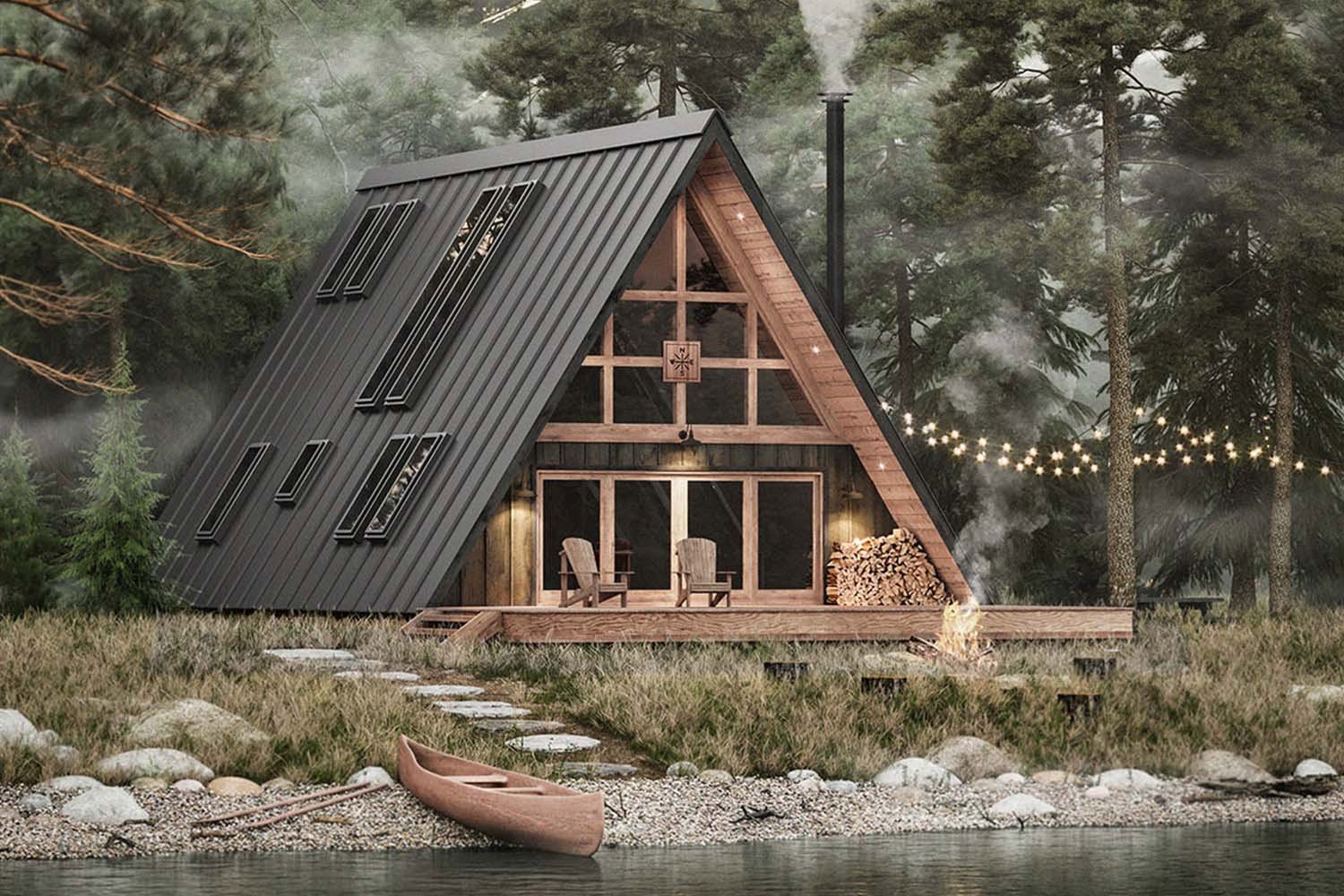 You can carve out your very own wilderness retreat in the form of this cozy, DIY A-Frame cabin.  
The AYFRAYM is the first stationary offering from mobile tiny house experts Everywhere Travel Co. It's a two-story A-frame structure with 1,574 square feet of living space that's inspired by 1960s vacation homes, and you can build it in a matter of weeks. 
As Inside Hook notes, the rustic abode sleeps up to eight people and features three walk-out cedar decks, huge custom windows, three bedrooms and two bathrooms.
First, you'll need to order the company's $1,950 starter box, which includes digital construction plans, reading materials, a hammer, hat, mug, and, for some reason, a doorknob. 
Depending on which state your build site is in, actually constructing the AYFRAYM will cost between $250,000-$275,000 with oversight from the company's team. 
You can also hire your own contractors or do the whole thing yourself to save money and open up options for customization, but that will take several weeks longer and you'll lose the option to resell through Everywhere. 
If that's the route you choose, you'll definitely need to hire a building contractor, structural engineer, and land surveyor. It's recommended that you bring a landscape architect and energy consultant on board as well. 
Sound like your dream project? Learn more about the AYFRAYM from Everywhere Travel Co.'s website.