Here's Your Official First Look at the Air Jordan XXX
What are those?!?!?!
Ever since he first laced a pair of Nike Air Jordans 30 years ago, fans have insisted that Michael Jordan is a player not of this earth — and after three decades and just as many models in the Air Jordan line, the AJXXX wants to live up to that claim. 

Taking inspiration from Michael Jordan's origins, his global impact, and his "otherworldly talents" as probably the most beloved basketball player in history, the AJXXX encompass everything that we've come to expect and revere in the legendary player and design collaborator: strength, speed and one hell of a style.While past Jordan models have been inspired from animals and planes to cars and lawn mowers, this new iteration of sneakers draws inspiration from the fact that Jordan is, and has always been, out of this world.
Unveiled under the dome of the Adler Planetarium in Chicago with the cosmos as its backdrop, Designers Tinker Hatfield and Mark Smith showed off the latest iteration of the Air Jordan. Tinker says he was inspired by a classic 1988 photo of Michael Jordan, arm poised to score, to incorporate the athlete's near-mystical talent into the shoe's design.
Hatfield's goal in designing the AJXXXs, he says, was to create a show that reflects Jordan legacy in a "nice sort of circle." He wanted to create a show that was inspired by Jordan's story and impact, rather than the bounties of his success. "It's all very internal, rather than the external story of being influenced by a car or architecture or music," he said. "Those have been good tools, but this one was different."
The shoe screams Jordan in every fiber and from every angle. The asymmetrical top line and XXX crosshatching on the heel resembles a basketball hoop; the toe carries the signature Jordan logo, faded artfully into a new printing technique meant to make the shoe durable and breathable enough for Jordan himself to wear. The colors and texture seem ethereal and alluring, channeling the cosmic influence that is Jordan's undeniable talent. 
Designer Mark Smith has been known to hide small messages in the design patterns of the sneakers he's working on, and this version is no different. You can see hidden 2s 3s and 6s in the argyle print on the upped as well as a hidden message on the heel of the sole. We'll let you find those for yourself.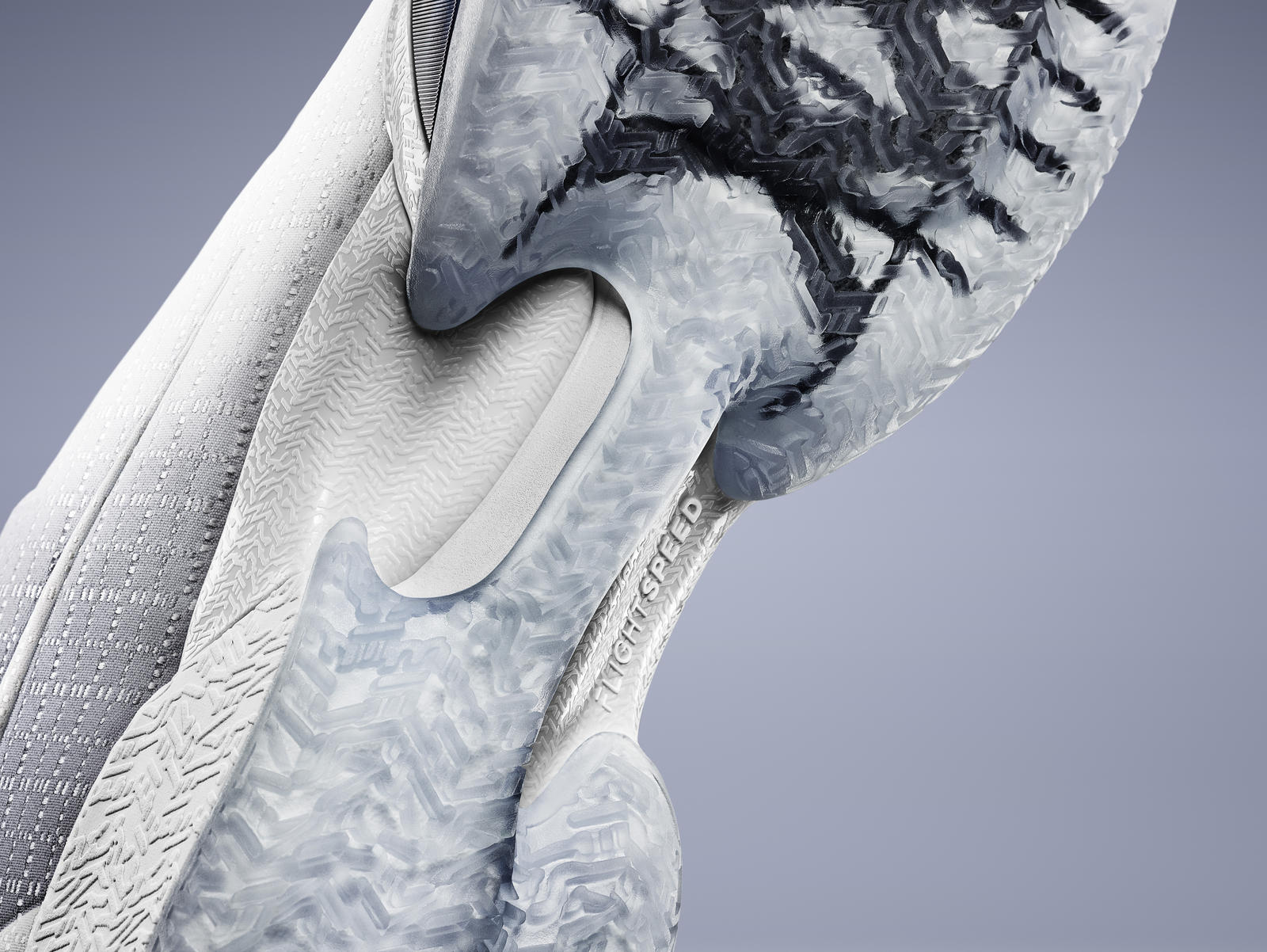 Jordan sneakers have always incorporated the player's personal story in each model released. Nike wanted the XXX to tell a story about the cosmic legacy that is Michael Jordan — and in this case, the sneaker is a total slam dunk.
The Air Jordan XXX will be available globally on February 12, 2016 at select retail stores and Jordan.com.