Ben & Jerry's 'Chunky Dunky' Nike Sneakers Are Being Resold For Sweet Profits
The tasty limited-edition kicks are going for way more than the $100 retail price.
Ben & Jerry's
Enterprising sneakerheads are reselling Nike's limited edition "Chunky Dunky" sneakers churned out with Ben & Jerry's for sky-high prices. 
While the original retail price was just $100, resale pricing is hot enough to melt a freezer full of ice cream pints. Chunky Dunkys, which take design inspiration from Ben & Jerry's iconic Chunky Monkey labels, were quickly scooped up after going on sale May 26, and Complex Sneakers reports a pair were selling for $4,000 that same day.
The sought-after kicks celebrate Ben & Jerry's signature Chunky Monkey flavor—banana ice cream with fudge chunks and walnuts—as well as Vermont's blue skies, green dairy cow pastures and black-and-white spotted bovines.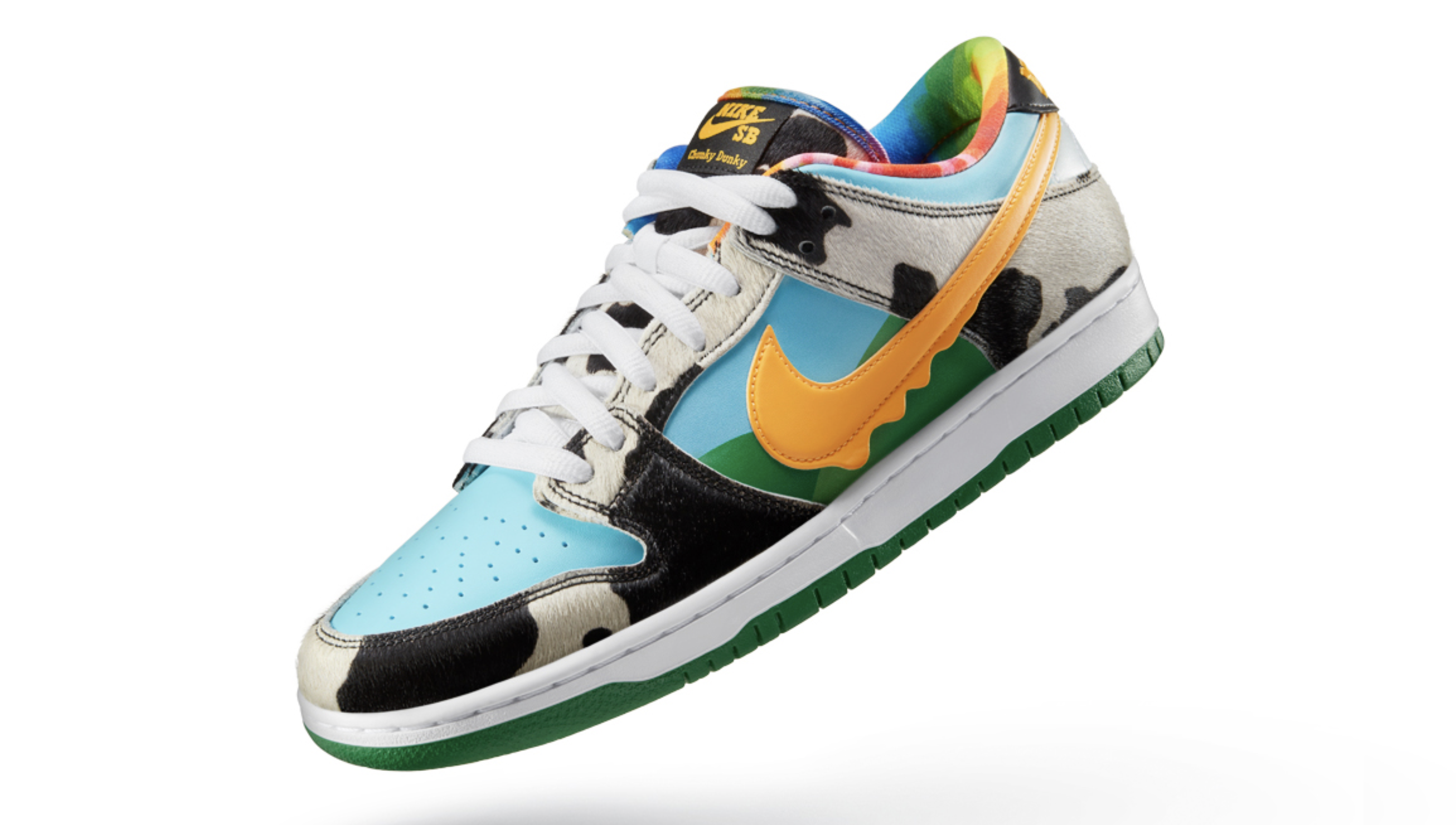 The tie dye-lined sneakers are even accented with melting yellow Swooshes to further drive home the tasty ice cream theme.
"Ben & Jerry's loves bringing creative and exciting experiences to our fans – and this is a one-of-a-kind shoe that only Nike SB could do," Jay Curley, global head of Integrated Marketing at Ben & Jerry's, said in a statement. 
"The opportunity to pair up and feature some really cool kicks has already caught some buzz and landed great feedback from the skate and sneaker communities as well as ice cream fans who are excited for the partnership. From the half pipe to Half Baked, this is an ice cream dream come true."
Chunky Dunkys first went on sale at select skate shops on May 23. The limited edition collector's kicks were released again on May 26 via Nike's SNKRS app, only to sell out within minutes.