Breitling's New Navitimer Pilot's Watch Honors World's First Jumbo Jet
The final Boeing 747 is being honored with a high-flying chronograph.
The Boeing 747, aka "Queen of the Skies," will proverbially relinquish her crown when the final example of the world's first jumbo jet is delivered later this year. And Breitling is commemorating the airliner aptly with a special edition of its long-running Navitimer pilot's chronograph, a watch with its own place in aviation history.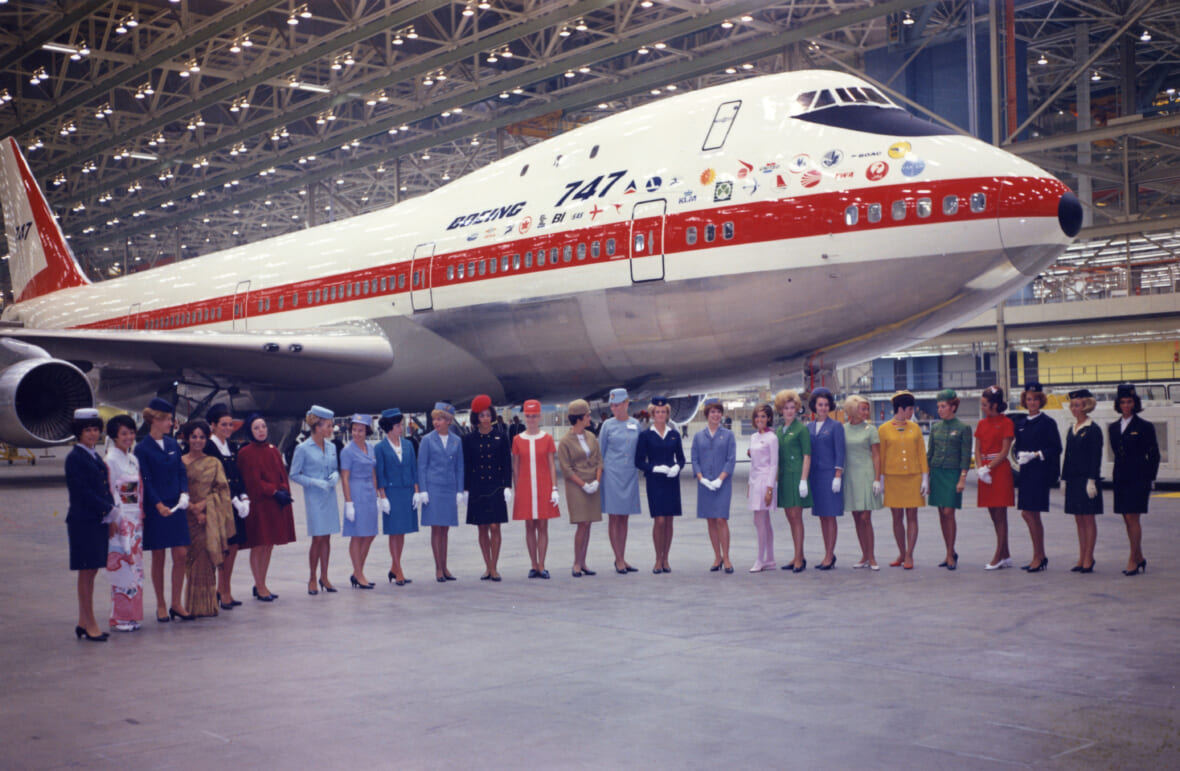 In fact the Breitling Navitimer, originally conceived for the Aircraft Owners and Pilots Association (AOPA) and launched in 1952, predates the dual-aisled double-decker, which changed the game with a 5,000-mile range when it debuted in 1969. The watch became a staple of civil aviation, thanks to its defining circular slide rule that could perform all in-flight calculations.
The new Navitimer Boeing 747 thusly features the AOPA logo at 12 o'clock, while the cream dial, black subdials and red-and-white slide rule with blue accents collectively echo the palette found on the original Boeing 747.
More tributes to the behemoth aircraft come in the form of a "Boeing 747" embossing on the slide rule and the caseback, where engravings read "One of 747" and the phrase "The Original Jumbo Jet." Power comes form the Breitling Manufacture Caliber 01 with 70 hours of power reserve.
Available with a black alligator strap or seven-row metal bracelet, the Breitling Navitimer Boeing 747 is available to purchase for $9,400 now.